Ravi Shastri Trolled Virat Kohli's Critics Using A 'Topi': It is not a disputable statement that Virat Kohli is not at his best. That 'King' Kohli's form has dipped drastically and shockingly. That Kohli continues to have issues outside the off-stump. That he has gone 79 international innings without a century. Legendary cricketers from around …
---
Ravi Shastri Trolled Virat Kohli's Critics Using A 'Topi': It is not a disputable statement that Virat Kohli is not at his best. That 'King' Kohli's form has dipped drastically and shockingly. That Kohli continues to have issues outside the off-stump. That he has gone 79 international innings without a century.
Legendary cricketers from around the world have offered their opinions. Sunil Gavaskar reckons Kohli has formed "anxiety to play at every delivery" and he could help the star batsman in a chat of "about 20 minutes". Ricky Ponting opined that Kohli still induces fear in the opposition and India should continue to back him but the 33-year-old now really needs a break and that should freshen him up.
India's 1983 World Cup winning skipper Kapil Dev has flat-out, boldly stated that if the big runs don't come soon from Kohli's bat, India should not be reluctant in dropping their former skipper because "you can't just go by reputation, but you have to look for current form".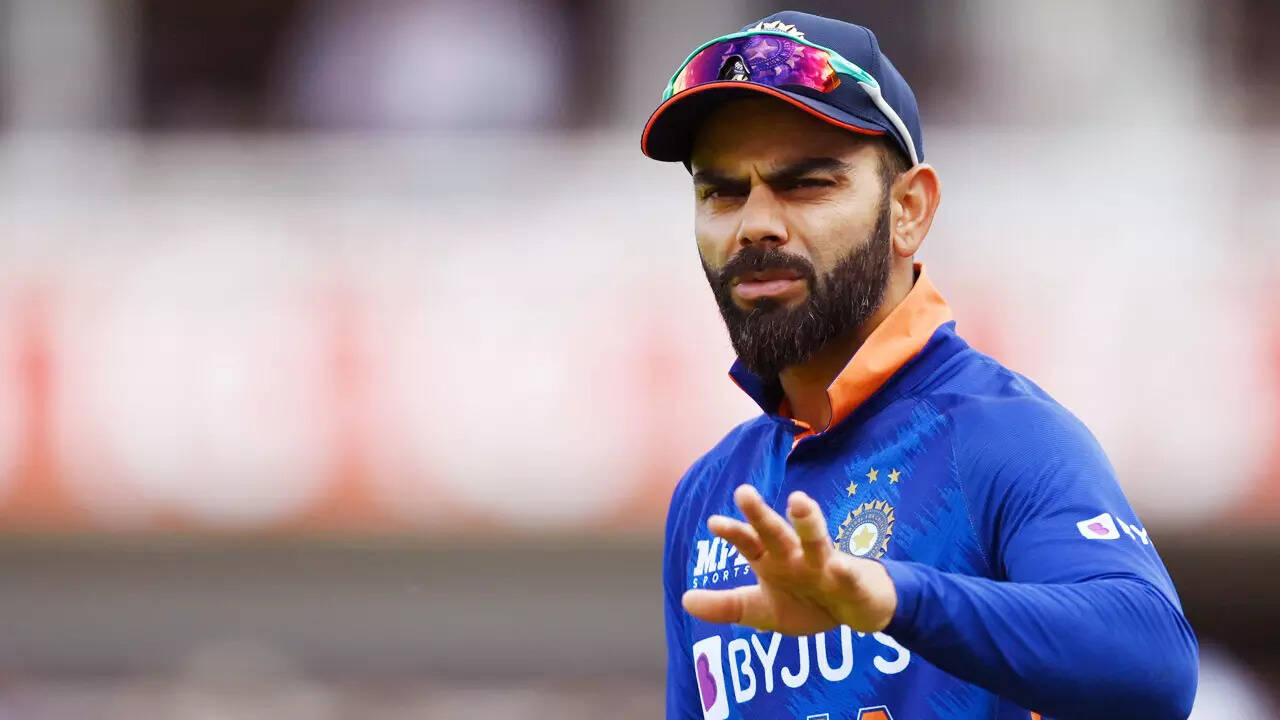 Ravi Shastri's epic reply to the critics of Virat Kohli
Ravi Shastri, the man who has been close with Kohli for the better part of the last 5 years, didn't mince any words when he trolled all the critics and the so-called "experts" who have been piling up flak on Kohli.
While commentating during the ODI series between India and West Indies, from which Kohli has taken a rest, Ravi Shastri was inquired by his co-commentator about Virat Kohli's form (or lack of it) and his return to the game.
"He will be back. Don't worry. There will be a lot of topis that will be pheraoed once he comes back!" Shastri said as his commentator gave a hearty chuckle.
Ravi Shastri sounded confident when saying that Kohli will be back, and by that, he meant back among runs. That will, Shastri asserted, shut up all the critics.
You can watch the video here:
We all love it when Shaz goes cricket mode, but totally unfiltered!

Join @RaviShastriOfc as he goes absolutely No Filter in the India tour of West Indies, only on #FanCode https://t.co/RCdQk12YsM@BCCI @windiescricket#WIvIND #INDvsWIonFanCode #INDvsWI pic.twitter.com/O1BYkogXn1

— FanCode (@FanCode) July 27, 2022
Meanwhile, Kohli is currently holidaying in Paris with his family as he took a rest from the entire West Indies tour. According to reports, the talisman batsman will return to international cricket through the Zimbabwe tour, where India will play three ODIs on August 18, 20, and 22 before flying out to the UAE for the Asia Cup – which will be in T20 format – starting August 27.
Former India spinner and member of the IPL governing council, Pragyan Ojha has given a hint that Kohli will not be taking any more breaks or rest after the West Indies series and will play all the series in the leadup to the T20 World Cup.
"Once a batter of his calibre gets a few runs going, then things change drastically. And I am sure as I am hearing that after the West Indies tour, he will be going for all the series thereon. I don't think he will take any breaks, which is a great thing. He should be doing that," Pragyan Ojha told journalist Jamie Alter on his chat show, The Alternate View.