From being out of the team due to fitness and his back-ups being prepared to leading the national side to victory in Ireland, Hardik Pandya has turned the tide on his career in a spectacular fashion. The IPL 2022 where he led the debutant Gujarat Titans to the title came as a massive turning point …
---
From being out of the team due to fitness and his back-ups being prepared to leading the national side to victory in Ireland, Hardik Pandya has turned the tide on his career in a spectacular fashion.
The IPL 2022 where he led the debutant Gujarat Titans to the title came as a massive turning point for the 28-year-old Baroda all-rounder that not only got him his place back in the Indian team, but also usurped him to a leadership position; hardly anyone would have envisaged it before the IPL.
Here are 4 reasons why Hardik Pandya is the right choice to be India's future T20I captain:
Plays only white-ball cricket
The key factor going in Hardik's favour is that he plays only white-ball cricket. Pandya hasn't played a Test match since 2018 and is unlikely to either in the coming years given he has to take care of his fitness amid the packed schedule.
While the likes of KL Rahul, Pant and Bumrah play all three formats, Pandyais only focused at the moment on limited-overs cricket and could well be the perfect choice for leading the country after Rohit Sharma.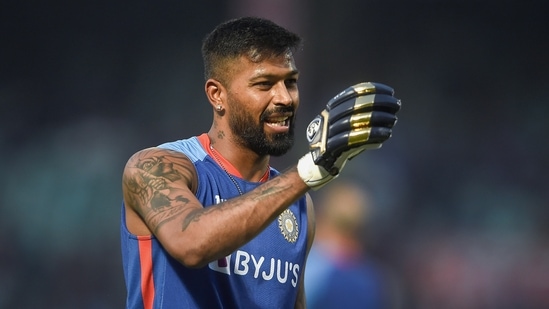 Maturity
From a brash youngster to a mature man, Pandya has grown immensely as a character in recent times. That has been reflected in his individual game and his captaincy while leading the Titans and India.
Likes to take responsibility
Although Pandya had made his name a world-class finisher with Mumbai Indians, he readily took the role of a top-order batsman for the Titans realizing that they had more finishers in Miller and Tewatia and needed an experienced batter to bat at number 3 and 4. Pandya curbed his attacking instincts at the start of his innings and then exploded at the end.
Him batting at numbers 3 and 4 for Titans opened a new door on his career, embodying his adaptability at high-level cricket, showing the world that the reinvigorated Pandya is equally good at anchoring an innings as he's at the death.
Trusts his players
The major trait that his Gujarat Titans players hailed him for was his trust in them, the backing he had given his players. The likes of David Miller was in particular effusive about the secure environment Pandya and head coach Ashish Nehra had created in the dressing room that helped the players prosper on the field.
As an experienced cricketer himself, Pandya knows how vital it is to give his players a longer rope – a great quality to have as a leader.