Eyebrows were raised when Rohit Sharma declared India's first innings against Sri Lanka in Mohali with Ravindra Jadeja just 25 runs shy of what would have been his maiden Test double ton. India declared at the mammoth total of 574/8 on Day 2, however, leaving Jadeja stranded at 175* at the stroke of Tea. Jadeja …
---
Eyebrows were raised when Rohit Sharma declared India's first innings against Sri Lanka in Mohali with Ravindra Jadeja just 25 runs shy of what would have been his maiden Test double ton. India declared at the mammoth total of 574/8 on Day 2, however, leaving Jadeja stranded at 175* at the stroke of Tea.
Jadeja was involved in 3 century stands – with Rishabh Pant, R Ashwin, and Mohammed Shami. Jadeja played the second-fiddle role to Pant as the wicket-keeper smashed the Lankan bowlers. He matches Ashwin while taking on the aggressor's role with Shami at the other end.
He raised his fifty early on Day 2 morning off 87 balls and then his hundred – second in Tests – off 160 balls just before lunch. Then after taking India to over 450, Jadeja hammered the opposition with attacking shots to reach 175 off 228 balls, his innings laced with 17 fours and 3 sixes.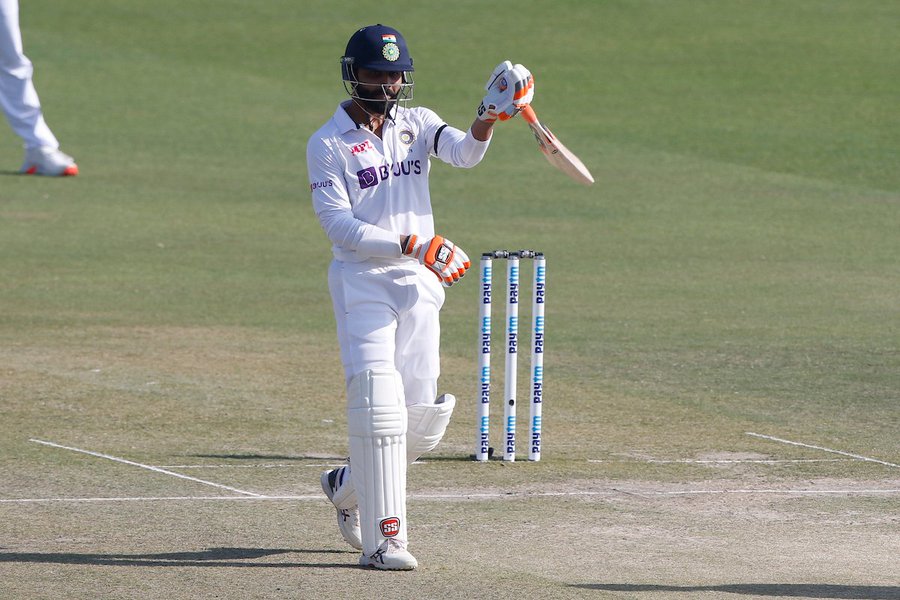 Rohit Sharma and head coach Rahul Dravid had been facing a lot of anger and questions from fans for not giving Jadeja a few more overs to reach the 200 mark, despite a lot of time left in the game and considering India's strong home bowling attack and Sri Lanka's brittle batting.
However, the skipper confirmed that Jadeja was involved in the decision making and had sent signals for the declaration while he was batting. Rohit hailed Jadeja's selflessness for not thinking of personal milestones and putting team's best interest first.
"The highlight of the game was Jadeja. There was a question whether to declare or not, it was the team's decision, Jadeja's decision to put them in and shows how selfless he is," Rohit Sharma said after the match, which India won by an innings and 222 runs on Day 3 with Jadeja taking 9 wickets in the game.
At the end of Day 2, Ravindra Jadeja himself had cleared out the air as well. He said that he had signalled the team for the declaration as the opposition players had got tired and it was the right time to pounce on their batsmen.
He reckoned that the ball had started to turn and the pitch was showing signs of more wear and tear than it had till then. Hence, he, too, was keen to take the field again with the ball in hand.
"Yeah there was message coming from inside and I was also telling them. When I was batting, balls had started taking spin and there was variable bounce. So I told them that the wicket is playing tricks and we can put them [Sri Lanka] into bat. They were on the field for almost two days and were naturally tired. So it wouldn't have been easy for them to come out and start playing shots and stay further on the field. So our plan was to score quickly and declare as soon as possible," Jadeja explained.