The Indian cricket team led by Rohit Sharma suffered a five-wicket defeat to West Indies in the second T20I match of the ongoing series. Despite putting up a mediocre total of 138 runs on the board, team India did a good job with the ball taking the game to the final over, but eventually conceded …
---
The Indian cricket team led by Rohit Sharma suffered a five-wicket defeat to West Indies in the second T20I match of the ongoing series. Despite putting up a mediocre total of 138 runs on the board, team India did a good job with the ball taking the game to the final over, but eventually conceded a defeat.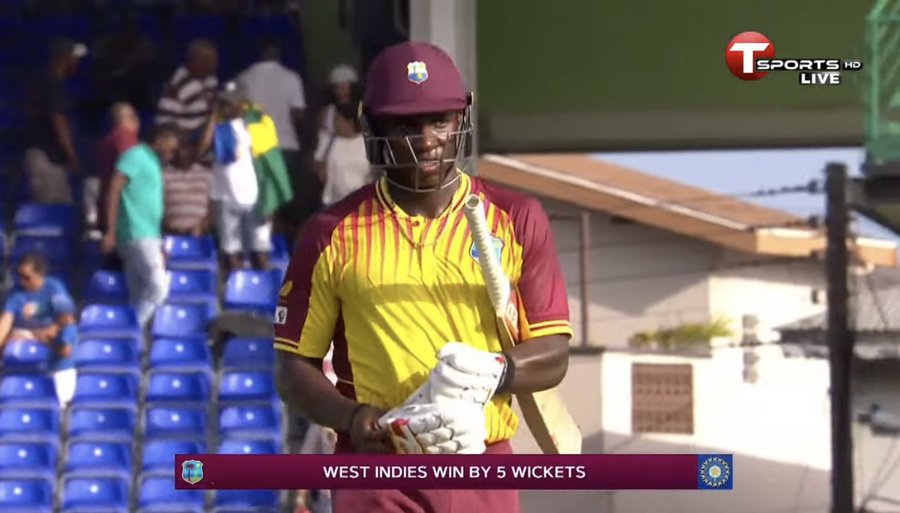 Rohit Sharma Handed The Ball To Avesh Khan In The Final Over
In the last over, Indian captain Rohit Sharma threw in a surprise when he handed the ball to youngster Avesh Khan to defend 10 runs off the final over in the 2nd T20I against West Indies. Yes, with 10 runs required off the last 6 balls, Rohit decided to give Avesh Khan the opportunity even though Bhuvi had 2 overs left in his quota.
However, Rohit's decision didn't turn out to be a fruitful one as Avesh conceded 12 runs in the first two legal deliveries. Rohit's decision to send Avesh instead of Bhuvi raised many eyebrows.
Rohit Explained The Reason
After the game, during the post-match presentation, Rohit Sharma was asked about his decision, responding to which he explained the logic behind his move. Rohit explained that considering how Rohit explained that bowlers like Avesh Khan and Arshdeep Singh need to be given the opportunity to do the death bowling job in international cricket, as they have done it in the Indian Premier League for their respective teams. He said:
"It's all about giving opportunity. We know Bhuvneshwar, what he brings to the table, but if you don't give opportunity to Avesh or Arshdeep you will never find out what it means to bowl at the death for India. They have done it in the IPL. Just one game, those guys don't need to panic. They need backing and opportunity,"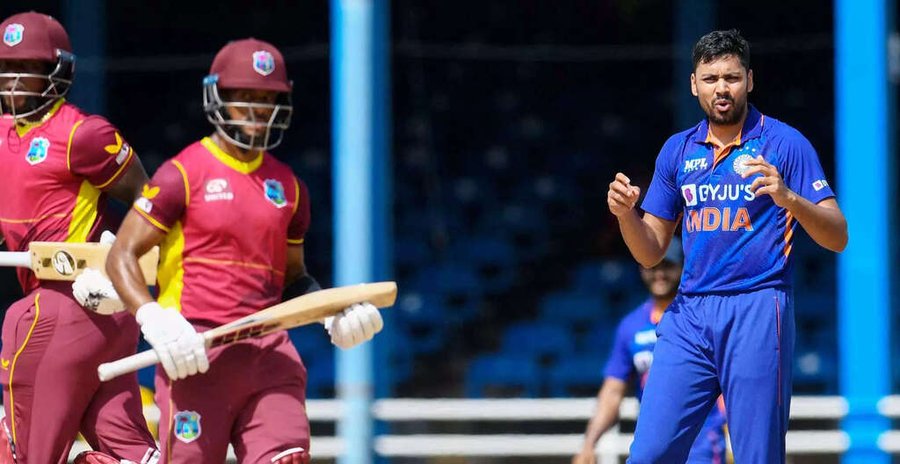 Rohit Hailed His Bowlers For Their Amazing Effort
Further, Rohit Sharma hailed the efforts made by the bowlers, stating how the totals like 138 runs are usually overhauled in 14-15 overs. But he praised how his side did very well to keep the tourists in the game till the final over. He said:
"Proud of the team. When you are defending a target like that, it can end in 13-14 overs or you try to drag it to the last over. Guys kept fighting, it was important to take wickets. The planning we did, the guys came and executed. Happy with bowlers, but there are certain things in the batting we need to look at. I will again and again say that we will continue to bat in this fashion because we want to achieve something. One-off result, shouldn't panic. After one loss we won't change things around,"