Following the defeat in the second ODI against England at Lord's, India captain Rohit Sharma has asked his batsmen to be "extra positive" and to "take the game on" when they lose early wickets in chasing tricky chases. A tricky chase it was made at Lord's, when, facing a middling target of 247 on a …
---
Following the defeat in the second ODI against England at Lord's, India captain Rohit Sharma has asked his batsmen to be "extra positive" and to "take the game on" when they lose early wickets in chasing tricky chases.
A tricky chase it was made at Lord's, when, facing a middling target of 247 on a two-paced surface, India lost early wickets – India lost both openers early on at 27/2 and soon slipped to 31/4 when Rishabh Pant and Virat Kohli were dismissed. The rest could never recover the innings and lost by 100 runs.
India suffered a big defeat at Lord's
Rohit Sharma recalled two still haunting previous such incidences – the 2017 Champions Trophy final vs Pakistan and the 2019 semi-final vs New Zealand – and asked his batters to be more positive in their approach.
"It has happened for us on a few occasions now. We've spoken about that a lot, it has happened not just in the 2019 World Cup, but also in the Champions Trophy and few other games as well where we were put under pressure, we lost wickets and we were 20 for 3 or 40 for 4," Sharma said after the defeat at Lord's.
"That is where I want guys to change their mindset a little bit and try to be a little positive, extra positive and try and take the game on. Because I know the target is small, you are chasing 230, 240, but is there another way that you can take when you are chasing a target like that? Is there something different you can do as a batting unit? And I think so, yes, you can."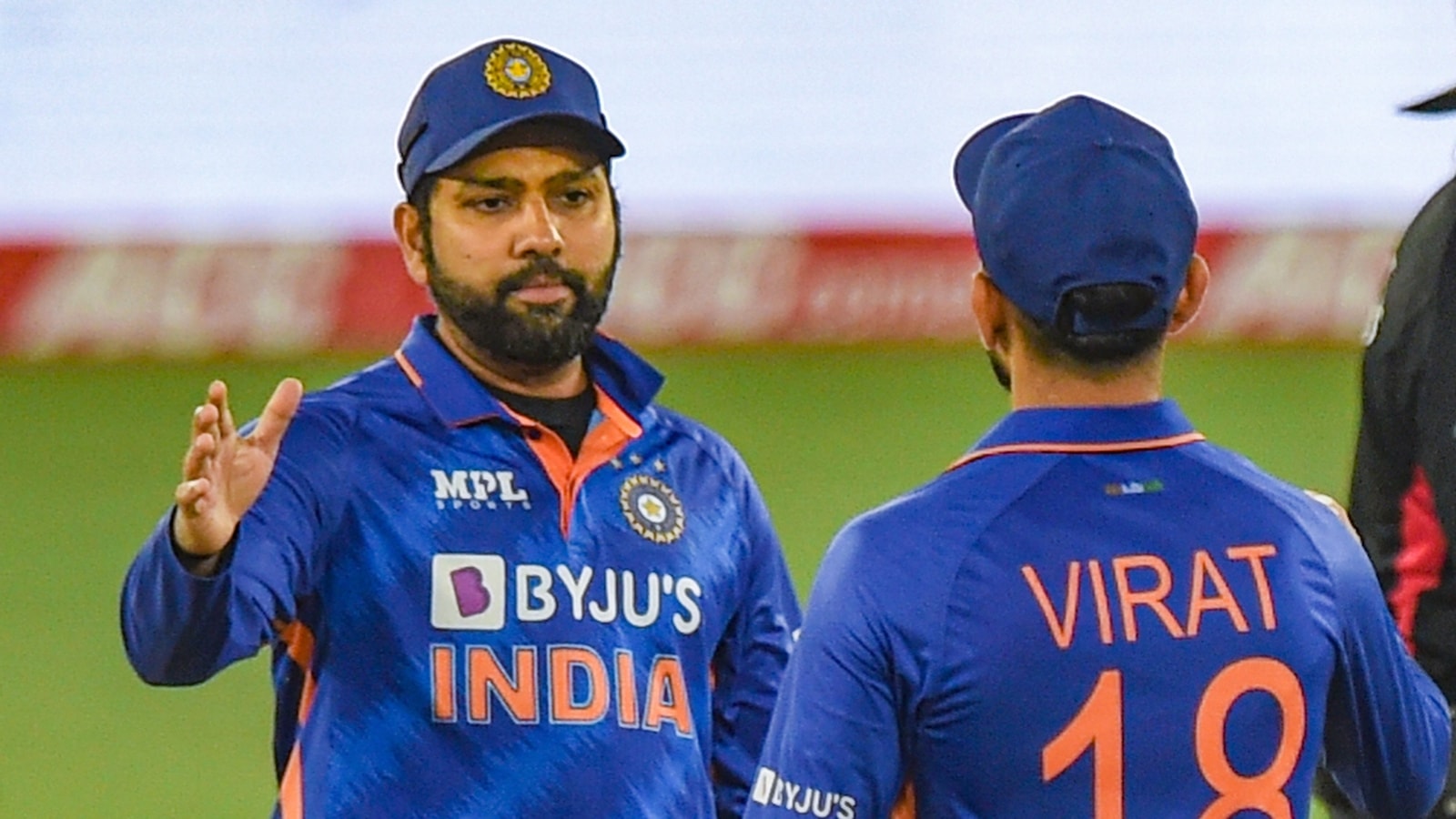 The Indian skipper meant was for his batting unit to play with freedom, to show the kind of new attacking intent they have developed under his tenure. He assured that the management has given the license to the batsmen to play their strokes without pressure.
"That is where I want these guys to take the game on and see if they can find something different about their own game … If they get the team out of that situation, imagine the confidence they are going to get from that.
"It is something that has been spoken about, but it depends on the individual at that moment as well. That is where the role of the management comes into play – to ask them to play freely and show them that what they are trying in the middle is absolutely right," Sharma concluded.
The third and series-deciding ODI will be played on Sunday in Manchester.