Indian batting legend Sachin Tendulkar expressed his love and gratitude while extending his wishes to his mother on the occasion of International Mother's Day on Sunday. Mother's Day is being celebrated all around the world, with people from all corners coming up with amazing messages and tributes for their mothers on the auspicious occasion. Several …
---
Indian batting legend Sachin Tendulkar expressed his love and gratitude while extending his wishes to his mother on the occasion of International Mother's Day on Sunday.
Mother's Day is being celebrated all around the world, with people from all corners coming up with amazing messages and tributes for their mothers on the auspicious occasion. Several cricketers, celebrities, and prominent people across the globe have also joined the bandwagon and have shared amazing posts.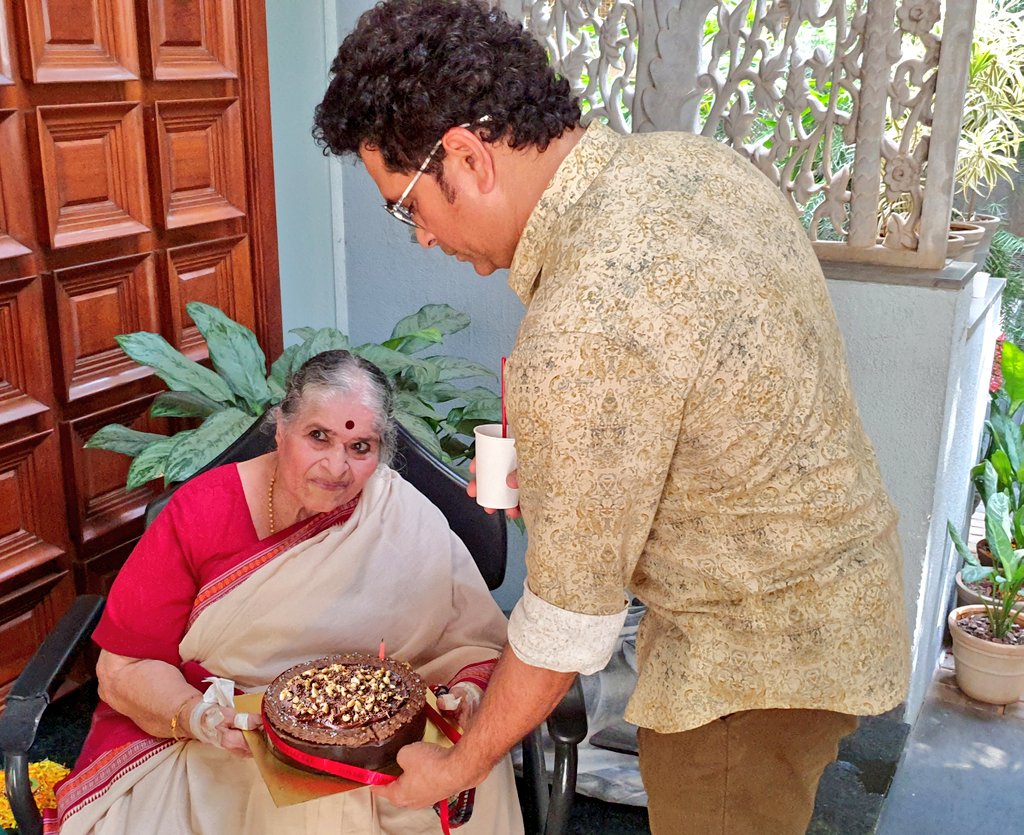 Sachin Tendulkar also took to his official social media handles and shared a beautiful picture of his 'Aai' along with his adopted cat. Sharing the picture of his mother, Sachin hailed his mother's love and also expressed how his mother shares a special bond with his cat. Sachin wrote:
"We may have a thousand worries in the world, but our mother's main worry will still remain whether we've had food on time. Such is a mother's love!
Here's my Aai with our adopted cat. They share a special bond – he has his meals only when Aai is having hers

"
Check out the Tweet:
We may have a thousand worries in the world, but our mother's main worry will still remain whether we've had food on time. Such is a mother's love!

Here's my Aai with our adopted cat. They share a special bond – he has his meals only when Aai is having hers #MothersDay pic.twitter.com/2m8jSdm0QD

— Sachin Tendulkar (@sachin_rt) May 8, 2022
Sachin lovingly addresses his mother Rajni Tendulkar as 'Aai'. Like every child, he shares a special bond with his mother. For the unversed, while Sachin's mother has always been there for him like the strongest pillar but there was only one occasion when his mother came to the stadium to watch him bat live. And that game was his last international game for the Indian cricket team. On the day of his retirement, Tendulkar had expressed his mother's love for him. He had said:
"for a mother, the most important thing is that her child remains safe and healthy and fit. That was what she was most bothered and worried about. She took care of me for the last 24 years that I have played for India, but even before that, she started praying for me the day I started playing cricket."