The Indian cricket team is all set to play their 1000th ODI match tomorrow when they will take on West Indies in the first off the three match-ODI series. Sachin Tendulkar, who is hailed as one of the greatest cricketers around the world, shared his insights on the momentous occasion. Sachin Tendulkar, who is fondly …
---
The Indian cricket team is all set to play their 1000th ODI match tomorrow when they will take on West Indies in the first off the three match-ODI series. Sachin Tendulkar, who is hailed as one of the greatest cricketers around the world, shared his insights on the momentous occasion.
Sachin Tendulkar, who is fondly called the Master Blaster, has been more prolific for the Indian cricket team in one-day internationals than Tendulkar. With the stats of 18426 runs, an average of 44.88, 49 centuries and the highest score of 200 not out – Sachin is almost a synonym for India in ODIs.
Ahead of India's 1000th ODI, the great Sachin Tendulkar picked his favorite ODI innings and the moment that stands out the most for him from his 25-year-long international career.
Speaking to Sportstar, Sachin Tendulkar was asked about his favorite moment from his career. And to everyone's surprise, his biggest highlight is not an individual achievement. Revealing the best cricketing moment of his life, Sachin said:
"Nothing beats the World Cup final in 2011. That was the best cricketing day of my life. That's what you play for. I had the honour and privilege to represent the country for 24 years and had the honour of lifting the trophy on behalf of a billion-plus people. So, I always feel that it is not just a few individuals, but the entire 1.39 billion-plus population has played their role in bringing the trophy to our dressing room. It belongs to a billion-plus people"
Sachin Tendulkar was also asked about the 5 greatest matches he has been a part of. He revealed:
"World Cup 2011 final, Sharjah sandstorm vs Australia, Centurion 2003 vs Pakistan and the two VB series finals in Sydney and Brisbane vs Australia,"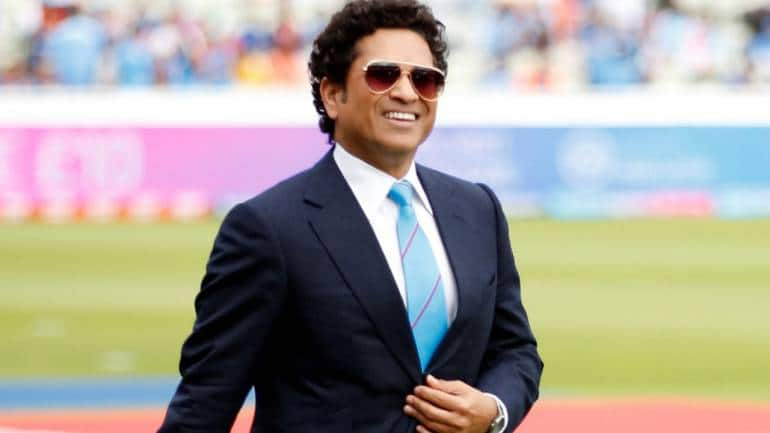 During the interaction, Sachin Tendulkar was also asked one of the most difficult questions. Out of all the amazing innings, he has played, he was asked to reveal his finest one. Though it must have been very difficult for the Master Blaster to pick one knock, he picked the inning where he scored his double century that came against South Africa in Gwalior in 2010. He said:
"The first 200 in the ODI that I scored against South Africa (in Gwalior in 2010) is one of my top ODI innings. Their bowling attack was very good, and they were a very good opposition. That was the first time in the history of ODIs someone scored 200 runs, so that has its own relevance,"
Meanwhile, ahead of India's landmark 1000th ODI match, Sachin Tendulkar wished the team all the very best. He said: "The Indian team will be playing against the West Indies, which is a decent team. So, one would have to put the best foot forward and play good cricket. I would like to wish the Indian cricket team best of luck for the series,"