---
While the selectors have kept him out of the national team setup, dynamic opener Prithvi Shaw has been ransacking runs in all formats in domestic cricket. The latest of his feat - and a massive one - came in red-ball cricket: with his blockbuster 383-ball 379 runs innings, Shaw now holds the record for the second-highest individual score in Ranji Trophy history!
In the previous four Ranji matches, Shaw has managed only 160 runs. But he made up for it as the Assam bowlers bore the brunt of the Mumbai opener.
In his 379 runs innings, scored off 389 balls, Shaw clattered 49 fours and 4 sixes. When he got out, Mumbai's score was 598-3 in the 126th over.
Prithvi Shaw went past Sanjay Manjrekar's score of 377, which Manjrekar made for Bombay against Hyderabad back in 1991, to claim the second-highest Ranji score.
Bhausaheb Nimbalkar, who scored an unbeaten 443 for Maharashtra vs Kathiawar back in 1948, continues to hold the record for the highest Ranji score and the highest first-class score by an Indian batter. Shaw has now moved up to No. 2 on both those lists.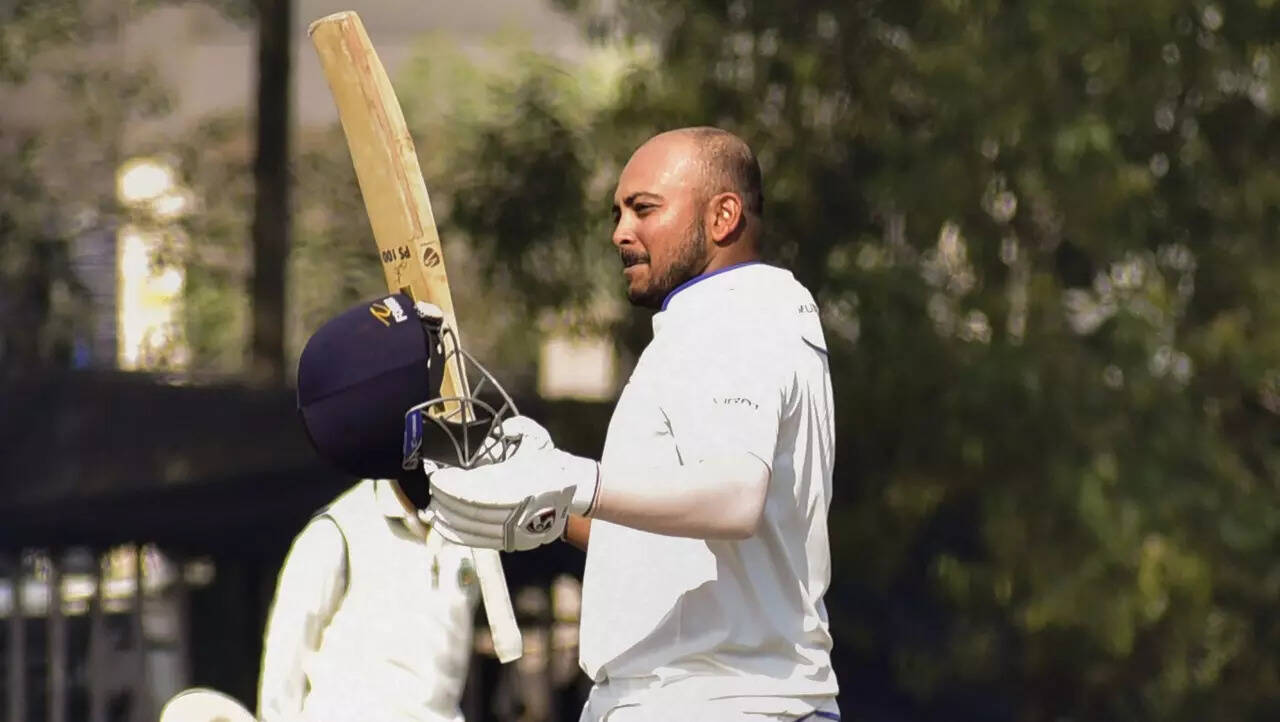 Sanjay Manjrekar heaps praise on Prithvi Shaw
Sanjay Manjrekar took to Twitter to hail Shaw and congratulate him for his staggering achievement. The 57-year-old commentator said that he was happy that his record was broken by a batsman he loves to watch.
"Thrilled that my record of 377 was beaten by a batter I adore! Well done Prithvi!" Sanjay Manjrekar tweeted.
Thrilled that my record of 377 was beaten by a batter I adore! Well done Prithvi! 👏🏼👏🏼👏🏼

— Sanjay Manjrekar (@sanjaymanjrekar) January 11, 2023

The 23-year-old Prithvi Shaw had smoked 240 runs off 283 balls on Day 1 of the game against Assam being played at the Amingaon Cricket Ground, Guwahati. On Day 2, he carried on his belligerent hitting, scoring 139 runs off 99 balls before he was dismissed by Parag for 379, missing the 400-run mark.
Before the Ranji season, Prithivi Shaw had also amassed big, and quick runs in the SMAT and VHT. How long with the BCCI and the selectors keep him away from the national team?