India's star wicketkeeper-batter Sanju Samson wasn't a part of team India's playing XI, however, he won everyone's heart with his heartfelt gesture towards an Indian journalist following the third and final ODI. Sanju Samson won many hearts with his heartfelt gesture Well, a video has been making rounds on the internet that was shared by …
---
India's star wicketkeeper-batter Sanju Samson wasn't a part of team India's playing XI, however, he won everyone's heart with his heartfelt gesture towards an Indian journalist following the third and final ODI.
Sanju Samson won many hearts with his heartfelt gesture
Well, a video has been making rounds on the internet that was shared by Sanju Samson's franchise Rajasthan Royals.
Before the start of the T20I series, Sanju Samson came up with a heartfelt gesture towards an Indian journalist named Vimal Kumar. In the viral video, the journalist can be seen sharing the beautiful story on his YouTube channel, revealing Samson's heartfelt gesture toward him.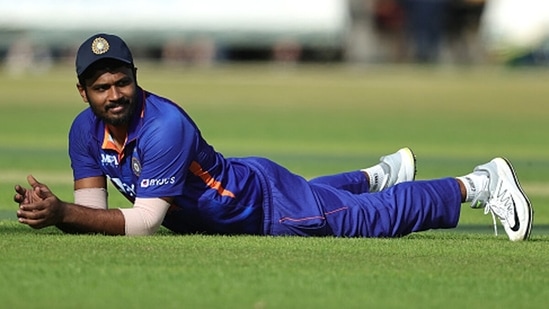 As narrated by Vimal, he got a chance to interact with Samson before the first T20I. Vimal told Samson that the venue of the game was a bit far from there and responding to this, Sanju offered his help and asked the Indian journalist to tag along with him on the Indian team bus.
The keeper-batter wasn't aware of the protocol that doesn't allow journalists to travel with the team. Vimal politely refused the offer and said that even if he wanted to travel with them, he couldn't, as it was against the BCCI's protocols. The journalist was touched by Samson's gesture, who offered to help him since he was a fellow Indian.
Rajasthan Royals shared the heartfelt video
Sharing the video of the same on the franchise's official Instagram account, RR wrote: "Winning hearts, winning at life – our Sanju.

"
The video has been going viral on the internet and has won many hearts. Watch the video here:
View this post on Instagram
It has to be noted that Sanju Samson was named as the replacement of KL Rahul in the T20I squad on Friday after the latter failed to join the team after contracting the Covid-19 virus.