---
For a long time in Indian cricket, one man held the position of the wicket-keeper batsman in India's XI: that man happened to be MS Dhoni, who captained India to three ICC titles and the number 1 Test ranking, and gave innumerable moments with the bat.
Post Dhoni's departure, the keeper's space opened up and a spate of contenders lined up for that. One among them was Rishabh Pant, who with credibility looked as the long-term candidate for the role. Pant also cemented his place in the Test and ODI XI, but his accident last December has once again opened up the position, for which, again, there are multiple contenders.
Two of those are Sanju Samson and Ishan Kishan amongst the most talented of batsmen of this generation in Indian cricket.
In this article, we look at a statistical comparison between Sanju Samson and Ishan Kishan:
We will look at the numbers of both Samson and Kishan from recent years, where they have established themselves in their respective IPL teams, and also got a better role clarity in the Indian team, whenever they have been given opportunities to don the blue shirt.
In IPL, Samson has shown better intent, while Kishan hasn't really grabbed his chances in IPL
Since the 2018 IPL, Sanju Samson, who is now the captain of Rajasthan Royals, has averaged 32 at a strike rate of 144. He's slammed 2 centuries and 10 half-centuries.
The number of half-centuries in this period - in 71 IPL games - might seem a bit too fewer for a batsman of Samson's talent and caliber. However, it is due to the reason that Samson has adopted the modern T20 mode of batting aggressively; of batting for short period and maximizing the output; instead of looking to settle in first and play conservatively. In none of the last 6 IPL seasons, Samson's strike rate has gone below 135.
Talking about Ishan Kishan, who is now a regular opener for Mumbai Indians, joined the franchise in 2018, has batted at an average of 31 and strike rate of 133 in this period, along with 11 fifties in 55 matches. Kishan had a blockbuster season in 2020 - average of 57 and strike rate of 145 - but after that he's not lived up to expectations in the last two seasons.
Kishan has made better use of his chances in Indian T20I team than Sanju Samson
As a 20-year-old Samson made his India debut in 2015. But, he didn't get to play a single T20I after that until 2020. He couldn't do much in 6 T20Is in 2020 either and neither in the 3 T20Is in 2021.
Finally, in 2022, it felt like Samson was coming of age, as he performed well: in 5 T20Is innings, he had an average of 44, and more importantly, strike rate of 158. That those knocks came against Sri Lanka, West Indies, and Ireland meant that they weren't of too much mettle.
Ishan Kishan, on the other hand, had a thunderous start to his T20I career: in March 2021, Kishan smashed a fifty on T20I debut against a full-strength England bowling attack, and was also drafted into India's squad at T20 World Cup 2021 in the UAE. However, a dip in performances - strike rate mainly -after that, and in the IPL 2022 too, saw Kishan being dropped from the plans for T20 WC 2022.
What about ODIs? It would not be an ideal comparison between Kishan and Samson in ODIs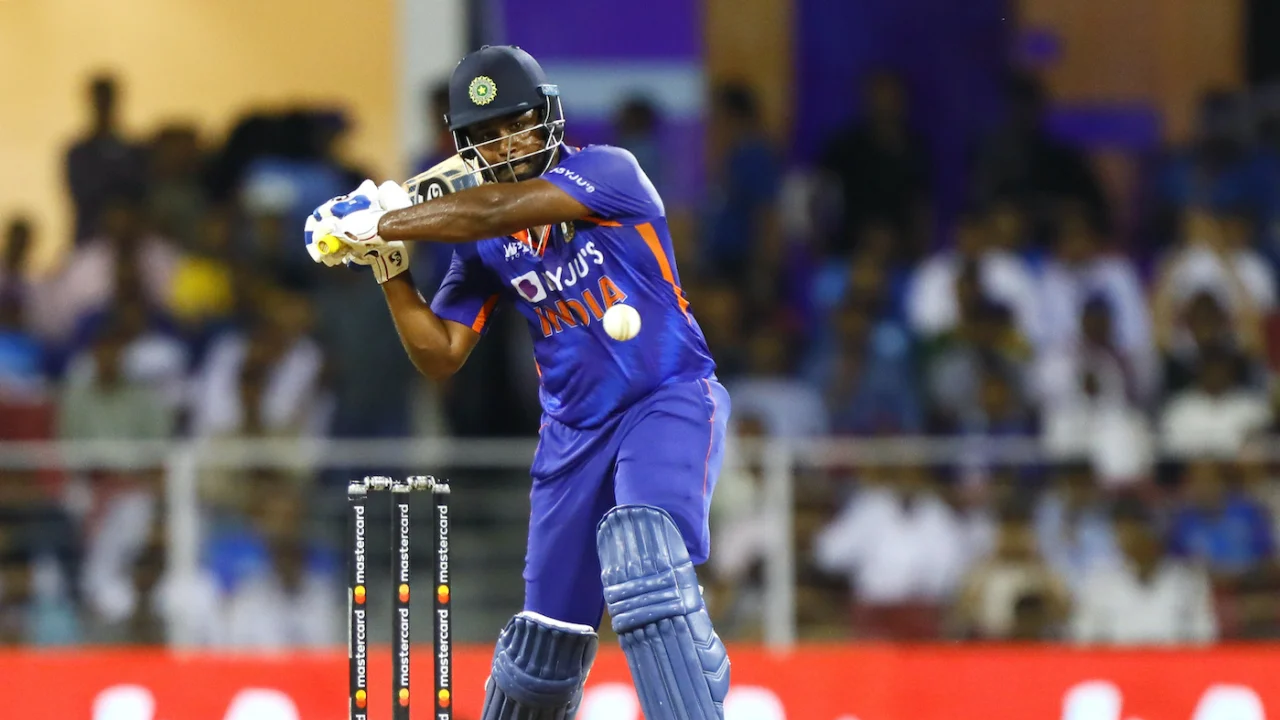 In the ODIs, it has been a similar story: Kishan smashed a fifty on his ODI debut on a turning, slow pitch in Sri Lanka in 2021. Late last year, he cemented himself as the backup keeper-batter, and even a backup opener, when he blasted 93 off 84 vs South Africa followed by a record-thumping double hundred in Bangladesh.
Kishan, at the moment, is certainly, the backup opener to Rohit and Gill and has pushed Dhawan out of ODI picture, and is a likely starter in the middle-order in T20Is with Pant out injured.
Samson's success in ODIs in 2022 seems to have been overshadowed: in 9 ODI knocks in 2022, Samson averaged 71 at a strike rate of 105 - superb numbers for a middle-order batter. Unlike his T20I knocks, his two fifties in ODIs last year - vs WI and SA - came under high pressure run-chases.