Australian opener David Warner has gained a new reputation of being an amusing character. Ever since returning from his 'Sandpaper gate' ban, Warner has been jovial in his mood, and has become a lovable character. David Warner Sent A Hilarious Message via Stump-Mic On the second day of the ongoing second Test between Australia and …
---
Australian opener David Warner has gained a new reputation of being an amusing character. Ever since returning from his 'Sandpaper gate' ban, Warner has been jovial in his mood, and has become a lovable character.
David Warner Sent A Hilarious Message via Stump-Mic
On the second day of the ongoing second Test between Australia and Sri Lanka in Galle, Warner showed his sense of humor once again as he put the stump mic to great use to send a hilarious message to the broadcasters and the commentary team.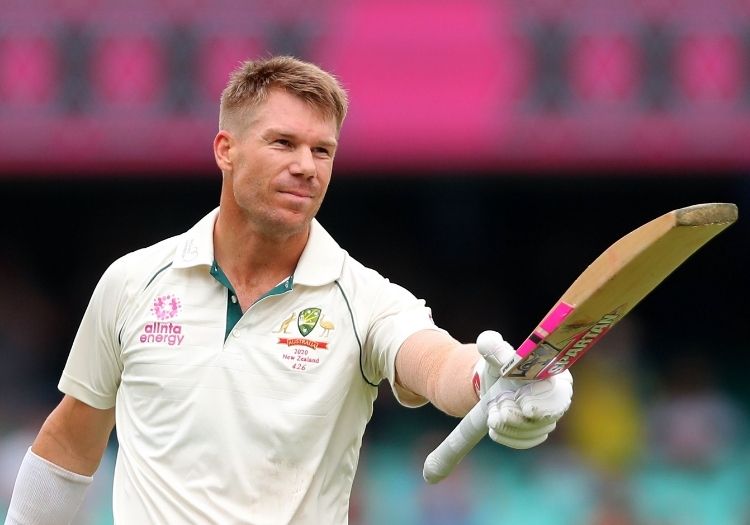 As the day was coming to an end, Kusal Mendis and Angelo Mathews were batting in the middle. At one point, Mathews complained about distraction from down the ground; his line of sight was being interrupted by the individuals roaming around in the press boxes above the sightscreen – in particular, renowned Australian journalist Geoff Lemon stood out with his yellow shirt!
Then, fielding as one of the catching fielders near the batsman, Warner then decided to have some fun as Lemon's expense.
He went near the stump mic and said: "Broadcast, can you tell Geoff Lemon to sit down, in the yellow. Batsman is frustrated, please." This evoked a burst of laughter from the commentators. A commentator, though, cleared out that Lemon was in the opposite end to which the batsman was facing the last over.
You can watch the video here:
Last evening, @davidwarner31 used our stump microphone to send out a message to @GeoffLemonSport. Not that the message had any impact whatsoever #SLvAUS #Galle pic.twitter.com/QUeU9xgktx

— Hemant (@hemantbuch) July 10, 2022
Lemon has been covering the game for over a decade and has written several books, including his best seller 'Steve Smith's Men' which was all about the Cape Town ball-tampering scandal. He is known well among Australian players in particular.
Reacting to Warner trolling him, Lemon decently only corrected the cricketer about his perception of the colour of his shirt.
"Actually, David, it's more of a beige and cinnamon," Lemon tweeted.
Actually, David, it's more of a beige and cinnamon pic.twitter.com/XXqkQFurKl

— Geoff Lemon Sport (@GeoffLemonSport) July 9, 2022
Meanwhile, Sri Lanka, who are trailing 1-0 in the series, have taken a first innings lead in the second Test. Australia put up 364 in their first innings with help from centuries of Steve Smith and Marnus Labuschagne. The hosts retorted back strongly with the bat, led by veteran batsman Angelo Mathews' ton and fifties from three other batsmen.