Rishabh Pant's entertaining century at Edgbaston versus England on Saturday will be remembered for a long time by anyone, his fans or critics. Rishabh Pant now has two Test tons in England, one each in South Africa and Australia; in comparison, all other Indian wicket-keepers have 3 Test hundreds combined outside Asia! Rishabh Pant Played …
---
Rishabh Pant's entertaining century at Edgbaston versus England on Saturday will be remembered for a long time by anyone, his fans or critics. Rishabh Pant now has two Test tons in England, one each in South Africa and Australia; in comparison, all other Indian wicket-keepers have 3 Test hundreds combined outside Asia!
Rishabh Pant Played A Stunning Knock
This knock – which helped India go from a perhaps below 200 total to over 300 – gave plenty of happy, cheerful moments to the fans in the stadium and those watching it on digitals.
However, there was one person, renowned Twitter personality – Sri Lankan Daniel Alexander, who perhaps would have been shrieking in discomfort and heartache with every single boundary and six Rishabh Pant stroked.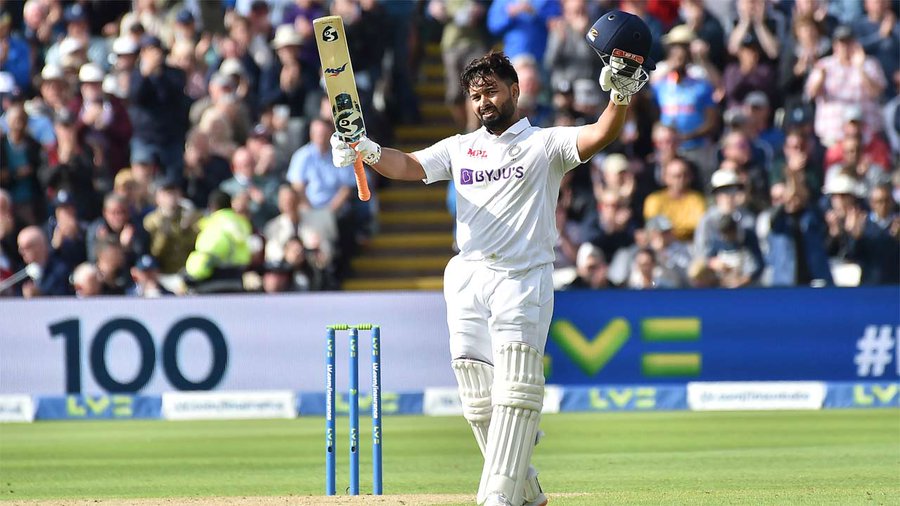 He made his happiness clear when he applauded the efforts of Joe Root after the off-spinner dismissed Pant. Pant had clattered 146 runs off 110 balls and was went for another big hit to Root, however, it proved one too many as the ball turned off the surface and Pant edged it to Zak Crawley at first slip ending an enthralling innings.
Daniel Alexander gets trolled:
After Pant's dismissal, Daniel Alexander went to the BCCI's Twitter handle and lauded Joe Root in the comment section of BCCI's update of Pant's wicket.
Here, look at Daniel's comment:
— Daniel Alexander (@daniel86cricket) July 1, 2022
This sparked a huge uproar among Indian fans as they mercilessly trolled Daniel Alexander for his sadistic take. Fans reminded Daniel that Sri Lanka was bowled out for 113 runs earlier in the day vs Australia in Galle, and that Pant had made a whole 33 runs more than what the entire Lankan team managed.
Here are some of the best tweets trolled Daniel:
Let's all laugh at Srilanka gave mighty 5 runs as target to chase for Australia

— SavageCreature (@SavageCreature) July 1, 2022
too much waiting huh

— Chilllllll guy (@Do0rdiee) July 1, 2022
Come to our Street Ground. We will beat your SL Side

— Tamil Mid Wicket Memes (@TamilMidWicket) July 1, 2022
Have some Shame Mr.Beggar

— Danish Khan (@Danpeace024) July 1, 2022
Any comments on Sri Lanka's shameful loss against Australia at home?

— Eren Yeagar (@suspenddonot) July 1, 2022
He almost waited 40 overs for this single tweet

— Ser Jorah (@shine8486) July 1, 2022
Dream of BARBER AZAM to score 4 overseas century (excluding arch rivals Zimbabwe )

— Pro Crictecher (@CrictecherPro) July 1, 2022
SL- 113
Rishab pant -146
Rishab won by 33 runs.

— . (@Nagaraj91506879) July 1, 2022
SL- 113
Rishab pant -146
Rishab won by 33 runs. https://t.co/tMxVi1OB0i

— சாமானியன் (@karthitweets100) July 1, 2022
You have a not other work

— dewasi rayka (@RaykaOfficial1) July 1, 2022
23 year old smashes 147 against a lethal bowling attack and a 35 year old clown from SL is sitting and clapping at his wicket out of hatred. Have some shame man.

— Roshan Rai (@RoshanKrRaii) July 1, 2022
— ∆G = ∆H – T∆S (@AK47206) July 1, 2022
Meanwhile, Pant and Jadeja shared a mammoth 222 runs stand off 239 balls, taking India from 98/5 to 320/5 before the centurion got out. After losing Shardul Thakur as well, Jadeja remained unbeaten on 83 with India's score being 338/7 at Stumps on Day 1.