Former Indian captain Sunil Gavaskar has opened up about the future of the 32-year-old Indian player and he is very uncertain about the road ahead for him. Sunil Gavaskar feels that maybe the cricketers should take a break and move back to the basics. Now with two major ICC tournaments lined up for the next …
---
Former Indian captain Sunil Gavaskar has opened up about the future of the 32-year-old Indian player and he is very uncertain about the road ahead for him. Sunil Gavaskar feels that maybe the cricketers should take a break and move back to the basics.
Now with two major ICC tournaments lined up for the next two years, the Indian team management should identify players with the potential to form the two squads.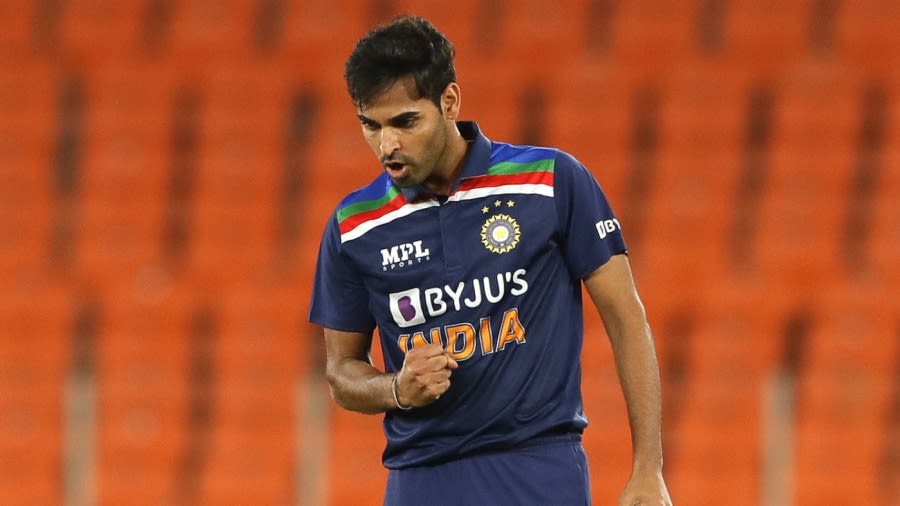 For the unversed, the Indian fast bowler Bhuvneshwar Kumar has been under the scanner for his performances against South Africa in the recently-concluded home series, which India lost by 0-3. The veteran bowler has been very disappointing as he has been leaking runs heavily. Bhuvi also failed to pick up a single wicket in the series.
Eventually, he was dropped from team India's playing XI for the third and final game at the Newlands in Cape Town. He is heavily uncertain about his future with the Indian cricket team. Talking about his performances, Sunil Gavaskar said:
"The one name that comes to my mind is Bhuvneshwar Kumar. I am not even sure what kind of a future he has anymore. He has lost out on pace, the accuracy he had at the start where he was getting the ball to move and get the wickets and then again towards the end over, the way he was coming and bowling, that has probably deserted him and it's time for him to go back to the basics and work hard. That's the one name that comes to mind,"
Expressing his disappointment with the performance of fast bowler, Sunil Gavaskar advised the team to look at Deepak Chahar as a replacement for Bhuvneshwar in the limited-overs cricket. He feels Deepak Chahar should be given more chances. He said:
"I think it's time to look maybe at Deepak Chahar now. Younger man, who is pretty much a similar bowler, swings it both ways and bat handily down the order. Bhuvi has been a tremendous servant of Indian cricket, but in the last year or so, even in T20 cricket for the franchise, he has been expensive. Not maybe so much at the start of the innings, but towards the end, where he used to bowl those brilliant yorker and slower deliveries, those are not working anymore. And that can happen, because the opposition is studying you all the time. So maybe it is time to look at somebody else,"