While England had all the attention on Rishabh Pant, as the madcap crazy man rolled on madcap crazy innings, Ravindra Jadeja did his job, to perfection, silently and slowly. While Pant shot arrows one by one, Jadeja calmly pierced the knife in the English guts with his dots, defences, leaves, and regular boundaries. The pair …
---
While England had all the attention on Rishabh Pant, as the madcap crazy man rolled on madcap crazy innings, Ravindra Jadeja did his job, to perfection, silently and slowly. While Pant shot arrows one by one, Jadeja calmly pierced the knife in the English guts with his dots, defences, leaves, and regular boundaries.
The pair spoiled England's day which looked like to end as England's day after India were 98/5 when Jadeja entered and joined Pant in the middle.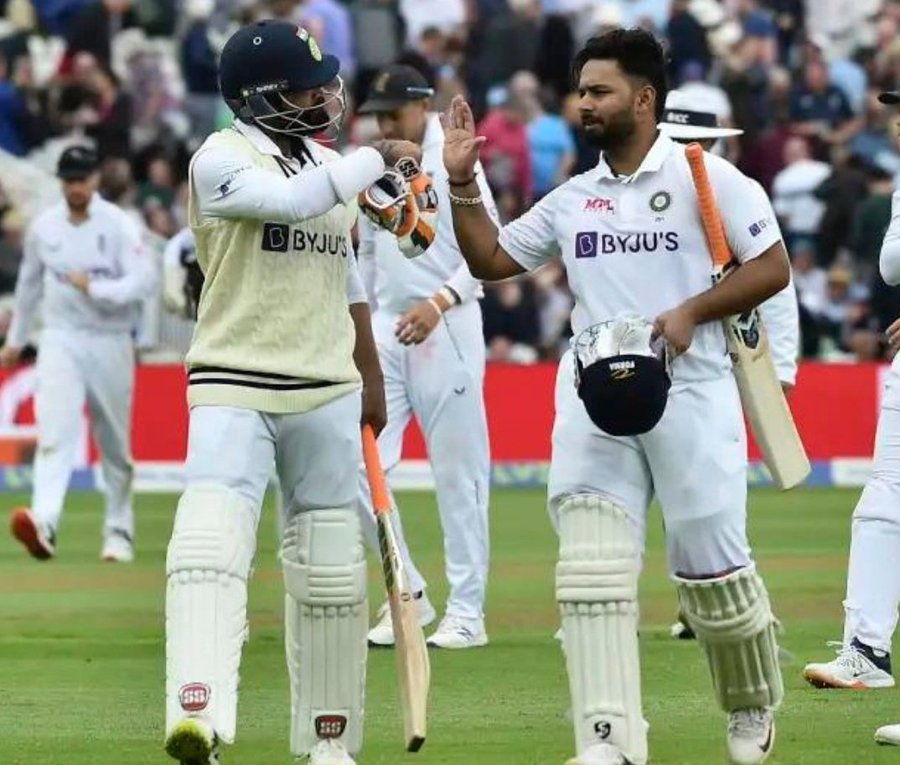 The pair added 222 runs off 239 balls; the clearer picture of the partnership lies in the part the two batters played: Pant – 133 off 95 balls; Jadeja – 68 off 144 balls. The perfect second fiddle to the aggressor – and we are talking Test cricket here.
From a point where India were looking to fall short of even 200, Pant and Jadeja ensured they gave their bowlers a healthy chance of winning this series-deciding game, taking the total over 300.
Suresh Raina's special tweet in praise of Ravindra Jadeja
Pant grew in his attacking shots after he had reached his fifty, off 51 balls, and tore into the hosts after he had crossed his hundred, off 89 balls. He eventually fell to Joe Root, having hammered 146 runs off 111 balls.
Jadeja, though, continued batting, knowing he needed to extend India's first innings total as much as he can. Jadeja brought up his fifty off 109 balls. He was calm, cool, composed in his game. Cutting pulling in total control of his shots. Driving, whipping, glancing handsomely.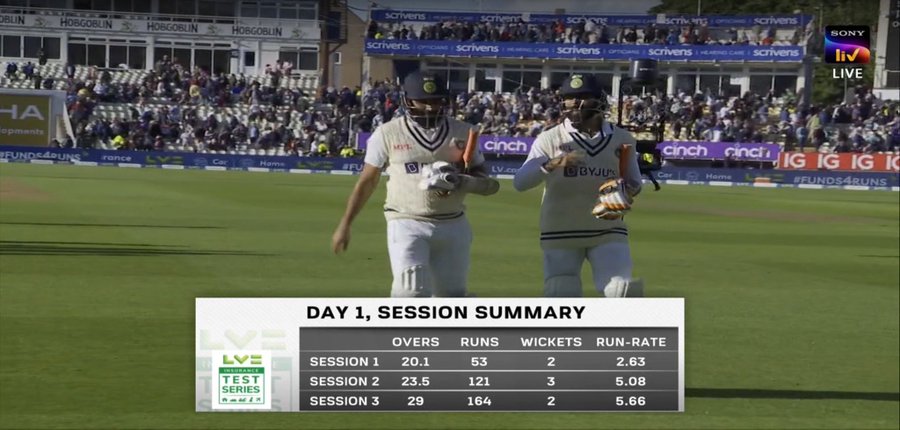 At the time of writing, Jadeja was batting on 68 off 148 balls, having stroked 9 fours and no six (with the tailenders now, that might change).
Former India batsman Suresh Raina wrote a special, energy-filled tweet for the all-rounder from Gujarat.
"Baapu @imjadeja Game Marri che



#Rajput," Raina tweeted.
Here, check out Raina's tweet lauding Jadeja's knock:
Baapu @imjadeja Game Marri che #Rajput

— Suresh Raina (@ImRaina) July 1, 2022