---
India's star middle-order batter Suryakumar Yadav has become a threat to the opposite teams. Over the past few months, he has soared the new heights and is one of the big reasons behind India's success in the ongoing ICC Men's T20 World Cup 2022. As team India is all set to take on England in the upcoming semi-final clash, Talismanic England all-rounder Ben Stokes has hailed Suryakumar Yadav as a fantastic player.
Ben Stokes also admitted that the England cricket team will look to stop him from going on one of his rampages in the T20 World Cup 2022 semi-final. On Tuesday, addressing a press conference, Ben Stokes praised the Indian batter, while admitting that England will have to ensure he doesn't go berserk in the semi-final. Stokes said:
"Suryakumar obviously came in and set the world alight. He's a fantastic player and plays some shots where you sort of are scratching your head sometimes."
He added: "He's is in great form, but on Thursday, hopefully, we can try and shut him down and not allow him to get on one of his rampages."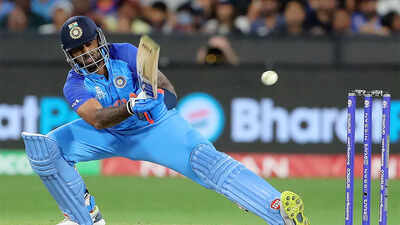 The Indian side defeated Pakistan, Netherlands, Bangladesh, and Zimbabwe in their Super 12 round in Group 2. India will be taking on England in the second semi-final of the T20 World Cup at the Adelaide Oval on Thursday, November 10.
Furthermore, when asked about how tough Rohit Sharma and co. will be as opponents in the semi-final clash on Thursday, Stokes said: "Whoever you face in the semi-final of the World Cup is always going to be tough because both groups were very tough to get through. Finishing in top two of either group was going to be a challenge. This is the crunch time in the tournament. Thursday is all about which team turns up and can perform best," Stokes concluded.