Rohit Sharma is one of the most talented cricketers to have ever played for India. However, that talent wasn't really coming to fruition in the early years of his international career. MS Dhoni, the skipper then, though stuck with Sharma and then changed his India career by slotting him to open in the 2013 Champions …
---
Rohit Sharma is one of the most talented cricketers to have ever played for India. However, that talent wasn't really coming to fruition in the early years of his international career. MS Dhoni, the skipper then, though stuck with Sharma and then changed his India career by slotting him to open in the 2013 Champions Trophy. Rohit has not looked back since.
He has become a prolific run-scorer, India's captain now and arguably the best current all-format opener.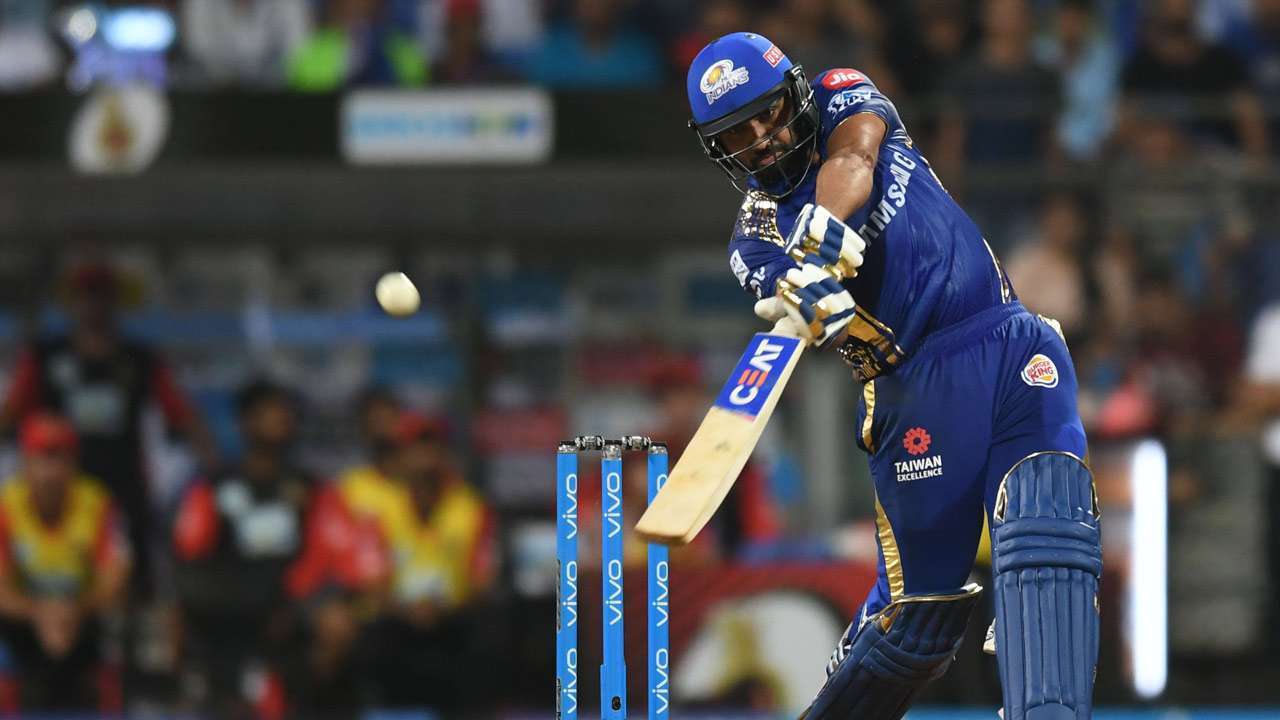 His penchant of hitting sixes consistently no matter the format of the situation, and the utter ease and elegance with which he does it – especially his famous pull shots – earned him the nickname 'Hitman' which his fans regularly use on social media to hail the Mumbai Indians captain.
But what is the story of this nickname 'Hitman' becoming famous?
Rohit Sharma himself revealed the story, and it had once of India's finest commentators, Ravi Shastri's hand in making this nickname of the opener prominent among fans. The incident dates back to the Bangalore ODI game versus Australia in 2013, when Rohit Sharma smashed his maiden double century in ODIs; it was his fourth ODI ton.
Batting on 197, Rohit completed his double hundred with a six. At which point, Ravi Shastri in the commentary box said: "What a way to bring up 200 in one day internationals, they call him Hitman and he is arrived to the party."
After which every Indian cricket fan started terming Rohit at the 'Hitman'. Speaking with Yuvraj Singh on an Instagram live session during the lockdown, Sharma himself recalled this interesting story.
"209 when I scored that runs and I was walking back to the pavilion and obviously they called me for that flash interview after the innings got over and I was really very tired. I told the media manager I can't go now; please take someone else. He said 'this is kind of a record, you have to come and it goes worldwide and I said okay I'll come'. I went down and met PD, a broadcaster, who told me 'Man, you played like a hitman'.
"That's how it started and then Ravi Bhai was there towards the end of the presentation and he introduced me like that 'They call him a hitman'. I think I was the man of the series in that tournament so he was interviewing me and he called me "Hitman" and that's how it started." Rohit Sharma had said.
Sharma has so far amassed 9283 ODI runs, 3137 Test runs, and 3313 runs in T20Is. He has entered a new phase of his career: India's all-format captaincy.
Also Read: Shreyas Iyer Revealed The Name Of His Favorite Captain