N Jagadeesan Apologised For His Middle-Finger Gesture After Being Mankaded: The 2022 edition of the Tamil Nadu Premier League got off to a rollicking start as the season opener between Nellai Royal Kings and Chepauk Super Gillies went down the wire: the game was tied in the regular 20-over-a-side fixture and proceeded into the Super …
---
N Jagadeesan Apologised For His Middle-Finger Gesture After Being Mankaded: The 2022 edition of the Tamil Nadu Premier League got off to a rollicking start as the season opener between Nellai Royal Kings and Chepauk Super Gillies went down the wire: the game was tied in the regular 20-over-a-side fixture and proceeded into the Super Over, with the Nellai Royal Kings winning on the second last ball of the Super Over.
All-rounder Sanjay Yadav was the Player Of The Match for his brilliant all-round performance: 87 runs off 47 balls with the bat which took NRK's total to 184; then with the ball, the Mumbai Indians cricketer picked 2 wickets for 27 runs in his quota of 4 overs.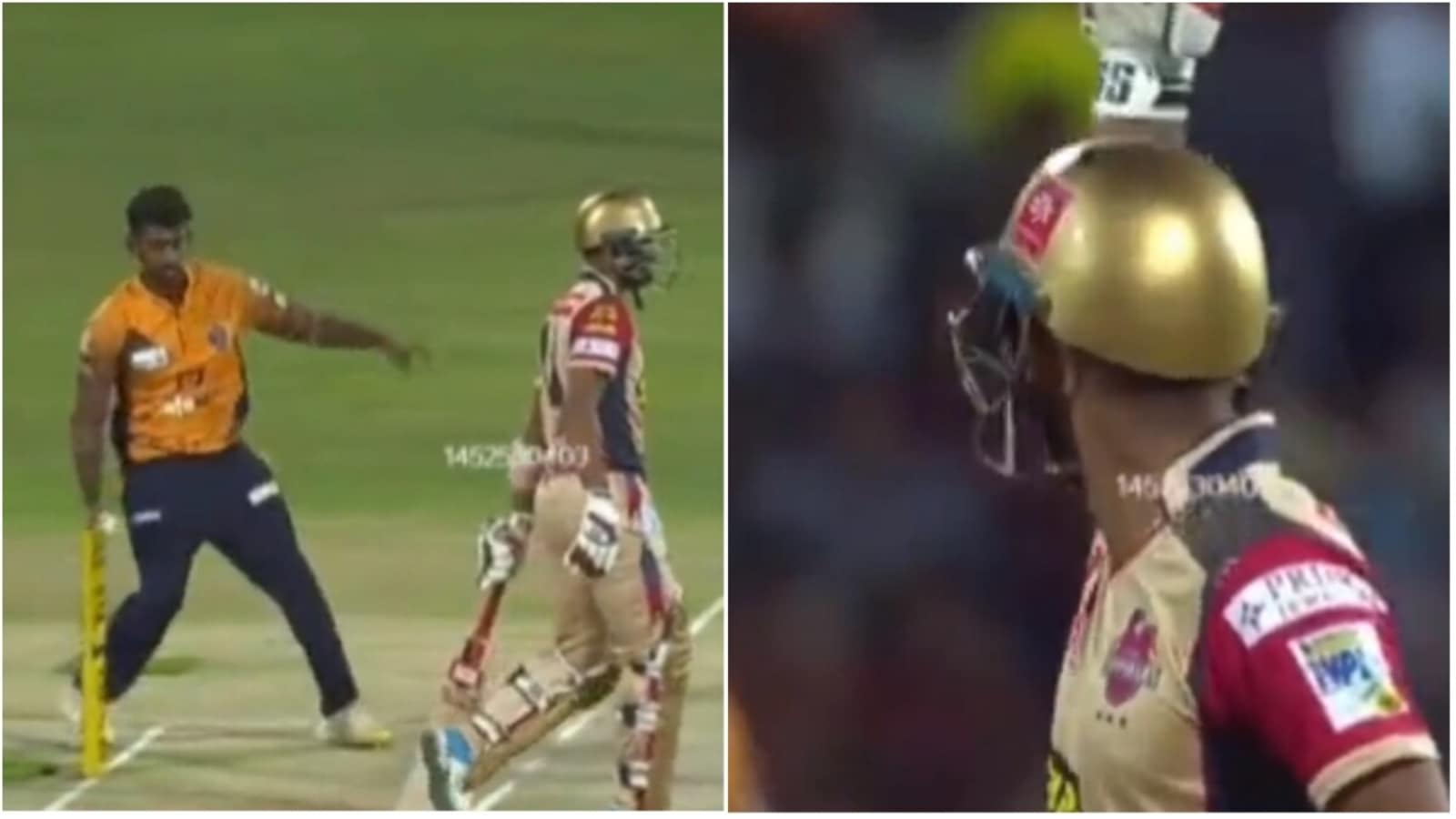 N Jagadeesan shows middle finger after being mankaded
However, the game was marred by a heated controversy when N Jagadeesan flipped his middle finger not once, not twice, but thrice toward the opposition after he was mankaded by Baba Aparajith.
On the fourth ball of the fourth over of CSG's innings, Baba Aparajith completed his run up but didn't deliver the ball perhaps to see Jagadeesan's position and to confirm the batter was backing up outside his crease at the non-striker's end.
Aparajith again took his run-up and as Jagadeesan casually strolled out of his crease, the off-spinner promptly removed the bails with Jagadeesan stranded outside his crease. The umpire had no alternative but to give him leaving the batter angry and shocked.
Jagadeesan was fuming by being dismissed in this fashion and showed the middle finger first to the bowler. Then on his way, he did the obscene gesture again toward the fielding team as they celebrated.
The Chennai Super Kings batsman was heavily criticised on social media for his indecent act as he put a dark spot on his character as a cricketer.
After being heavily condemned, Jagadeesan came out with an apology tweet on the next day.
Here is Jagadeesan's apology tweet:
— Jagadeesan (@Jagadeesan_200) June 24, 2022
Baba Indrajith, the NRK skipper, had to say this about the mankad dismissal: "We had spoken previously that nobody should take an advantage. If in the Super Over with one needed, had we taken advantage it would've been unfair. I think Apar [Aparajith] saw Jagadeesan doing it the previous ball and when he went out of his crease, he ran him out. And everyone knows that the rules have changed and it's clearly now mentioned that it's a run-out and not a Mankad so it's within the rules. I think it was a soft indication [on Aparajith not delivering the ball just before he Mankaded Jagadeesan]."