Top 5 Captains With Highest Average In Test Cricket: Virat Kohli announced an unforeseen resignation as India's Test captain on Saturday, just a day after India had been beaten 2-1 by South Africa in a 3-Test series, leaving the cricket world in shock. Kohli stepping down as Test skipper comes in the backdrop of his …
---
Top 5 Captains With Highest Average In Test Cricket: Virat Kohli announced an unforeseen resignation as India's Test captain on Saturday, just a day after India had been beaten 2-1 by South Africa in a 3-Test series, leaving the cricket world in shock.
Kohli stepping down as Test skipper comes in the backdrop of his scuffle with the BCCI that had its roots when he had announced his resignation as the T20I captain ahead of the T20 World Cup.
Before the South Africa tour, he was sacked as the ODI skipper, despite earlier expressing his desire to continue leading in ODI cricket. And now, relinquishing his Test captain, soon after a series loss, has raised plenty of questions.
But, we must celebrate what 'King' Kohli achieved and built as a Test captain. On a collective side, India registered their first-ever Test series win in Australia, lead the unfinished series in England by 2-1 with the last Test of the series to be played next year. He marched the team through to the WTC final last year where they lost to New Zealand.
He has built a ruthlessly aggressive team that didn't bow down during the tough period in Australia and emerged out victorious to everyone's surprise. Under Kohli, India now have an unprecedented fast bowling pool that he helped the team claim a number of overseas Test wins.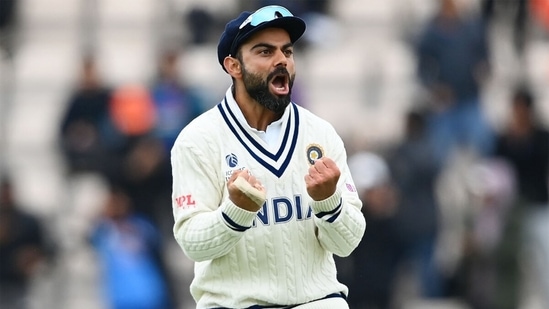 Kohli's win percentage of 58 is only behind Ricky Ponting's 62 and Steve Waugh's 71 among those who have led their country in at least 50 Tests.
On an individual level, too, Kohli shone brightly with the bat in hand during this period. As a Test skipper, Kohli scored 5864 runs in 68 Tests at an average of 54.80 – the best among all batsmen with a minimum of 100 innings as Test captain. Ricky Ponting with 51.51 and Clive Lloyd with 51.30 are next on the list.
Virat Kohli notched up 20 centuries and 18 fifties while leading in the longest format.
— Virat Kohli (@imVkohli) January 15, 2022
Rohit Sharma, the ODI and T20I captain, is likely to be the new Test captain; KL Rahul, who recently led India in Johannesburg, is also a contender for the Test leadership.