---
India ended the year on a high of winning their Test series in Bangladesh by 2-0. However, 2022 will be remembered among fans for the year of disappointments and opportunities missed outside India, though they clean-swept the entire home season.
Opportunity missed to register a maiden Test series win in South Africa - India allowing the hosts to make a comeback from 0-1 down to win the series 2-1. Opportunity missed to register a Test series win in England for the first time since 2007, England trailing 2-1 last year, but equalling the series this year in Edgbaston.
Disappointments and frustration of not reaching the finals of the Asia Cup and T20 WC. Shock at India losing the ODI series in Bangladesh.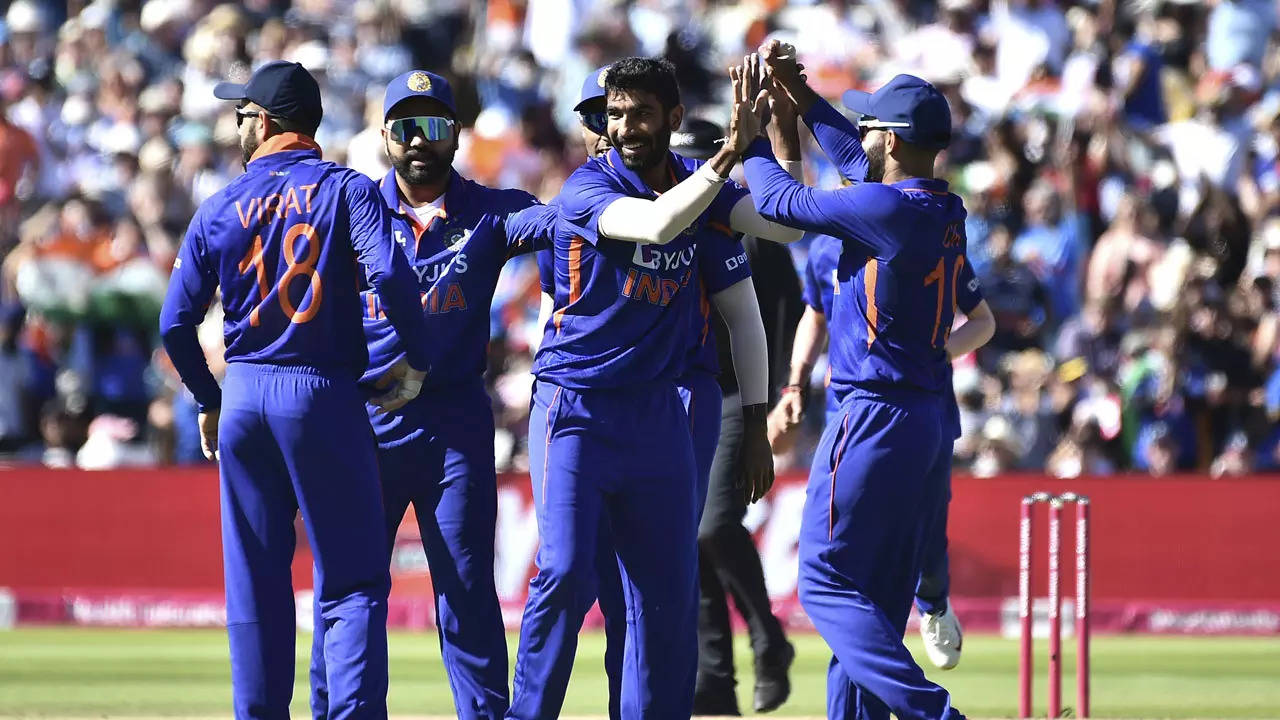 In this article, we look at India's top 5 wicket-taker across all formats in 2022:
Yuzendra Chahal - 44 wickets
It is quite a fascinating story to tell that arguably India's best white-ball spinner of the past few years, Yuzendra Chahal, didn't get a single game to play in the last two T20 World Cups, his prime being profiligated by the selectors and team management.
Chahal was not selected for the 2021 T20 WC, and was on the bench throughout the 2022 T20 WC. Ironically, Chahal had a bumper 2022: apart from being the Purple Cap holder in the IPL 2022, Chahal also is the leading wicket-taker for India across formats (he plays only ODIs and T20Is) in 2022 with 44 scalps in 32 bowling innings.
Chahal, with 87 wickets overall, is India's all-time second-highest T20I wicket-taker.
Axar Patel - 42 wickets
With Ravindra Jadeja suffering multiple injuries, Axar got plenty of opportunities this year in the Indian team and the all-rounder grabbed it well. He snapped up 42 wickets in 35 bowling innings across formats. Axar picked 11 wickets in 3 Tests, 10 wickets in 8 ODIs, and 21 wickets in 22 T20Is.
In Jadeja's absence, the 28-year-old also started at the T20 WC, but couldn't make an impact there.
Mohammed Siraj - 41 wickets
While Mohammed Siraj blew hot and cold in Tests this year - 10 wickets in 4 Tests at an average of 39 - Siraj impressed in the ODIs - 24 wickets in 15 ODIs at an average of 23. In 4 T20Is, too, he snared 7 scalps while keeping a tight economy of 6.88.4
Jasprit Bumrah - 39 wickets
Jasprit Bumrah missed plenty of action - and important ones: Asia Cup, T20 WC - this year, first due to rest and then because of his back injury.
However, in the games he featured in, Bumrah was at his best, taking 39 wickets in 20 bowling innings across formats. In 5 Tests, he took 22 wickets, including five-wicket hauls vs South Africa, and Sri Lanka.
In 5 ODIs, Bumrah picked up 13 wickets, including blowing away England with a five-for, and 4 wickets in T20Is.
Bhuvneshwar Kumar - 37 wickets
Bhuvneshwar Kumar played mostly T20Is for India this year - 32 T20Is and 2 ODIs - taking a total of 37 wickets with a best of 5/4 vs Afghanistan in the Asia Cup, and maintained a frugal economy of 6.97.
Bhuvneshwar, however, couldn't do much at the T20 WC: 4 wickets in 6 innings.