---
India's fast bowling sensation Umran Malik has caught everyone's attention with his raw and exciting pace. His ability to generate pace at an excess of 150 is something that was new for the Indian cricket fans. The young bowler impressed one and all with his sensational performances during the 2022 edition of the Indian Premier League before he made his debut for the Indian cricket team in T20Is and ODIs.
Umran has managed to get everyone from the cricket fraternity to talk about his performance. While the likes of Brett Lee and Dale Steyn didn't hold back while backing Umran, on the other hand, former Pakistan captain Wasim Akram even went on to ask why was he not included in the 2022 T20 World Cup squad. Indian batting legend Sunil Gavaskar also said something which really floored the young bowler.
During India vs South Africa T20I series back in June when Umran had earned his maiden India call-up, Gavaskar praised Umran Malik and compared him to Sachin Tendulkar. He said: "The last time I got really excited at seeing an Indian player was Sachin Tendulkar. And after that I am excited to see Umran Malik. I do believe he should play,"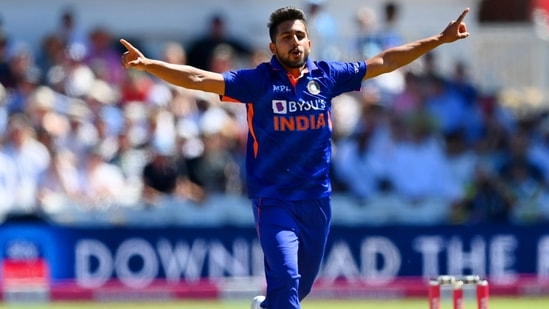 Recently, when Umran was told about the big praises by Sunil Gavaskar, the young Indian bowler couldn't stop himself from expressing his true self in a chat with News 24 Sports. He said:
"Thank you, sir. If he gets excited seeing me, I am thankful. I obviously like it if someone says something good about me. For me, it's a huge deal,"
All thanks to his ability to bowl fast, the BCCI has included him in the side. As of now, he has represented the country both in the ODI and T20I. Now the only format left for him is the Test format. When asked about the same, the young bowler said:
"See, whatever call I get regarding whichever cricket, I have to play. Be it Ranji or anything else. Even when I am not on National duty, I will play everything that comes my way. I am ready to play any and all format. Every cricketer dreams of wearing the Test jersey and hopefully, whenever I get the chance, I will give my best,"