---
The competition of every place in India's XI and squad, in any format, is at its highest ever - but for one: seam bowling all-rounder. While Hardik Pandya is India's first-choice, and certainly the best, seam-bowling all-rounder in white-ball cricket, India currently don't have a proper backup of Pandya, who also isn't part of the Test team since 2019.
This has meant that India have used Shardul Thakur as the seam-bowling all-rounder in overseas Tests, which, though, have had its success, isn't a proper all-rounder.
31-year-old Vijay Shankar has recently made big noises with his splendid show in domestic cricket by slamming a hat-trick of centuries - three hundreds in consecutive matches could bring Shankar back in the national reckoning.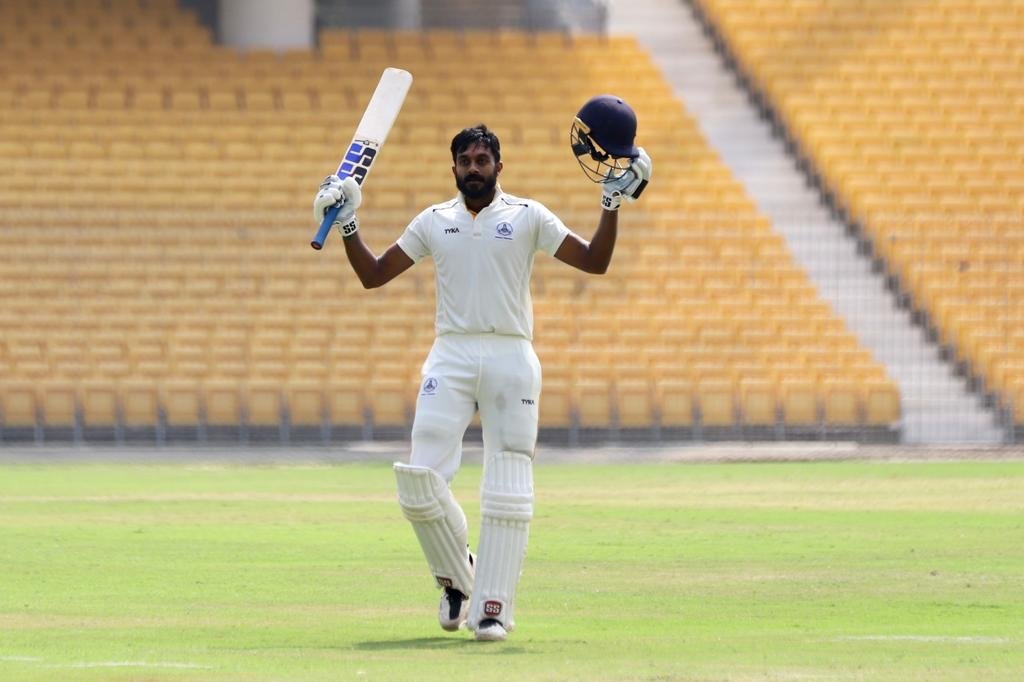 Should Vijay Shankar be recalled to Team India?
Vijay Shankar last played for India in June 2019, in the World Cup in England, for which he was picked up as the 3-D player over Rayudu, a selection which fans still mock about. Shankar returned home from England in the 2019 WC with an injury, and was never picked up again for the Indian team, with the selectors trying out the likes of Shivam Dube and Venkatesh Iyer, both of whom have been dropped too.
Playing for Tamil Nadu, Shankar hit his hat-trick of centuries in the January month in Ranji trophy. Two of his hundreds came against strong bowling units of Mumbai and Maharashtra, while one against a decent attack of Assam. And before that, he'd hit a fifty too against Delhi. Shankar has also been bowling regularly, providing his captain with an additional bowling option.
After completing the hat-trick of centuries, Vijay Shankar took to Twitter to share his definition of '3D'.
Vijay Shankar has often been mocked and trolled by fans for the "3-D" jibe, referring to his selection over Rayudu in the 2019 WC when the then chairman of selectors MSK Prasad said that Shankar brings in 3-dimensional offering.
Now, Shankar too tweeted, tacitly referring to "3-D" perhaps sending a message to the selectors that he's ready for another go at the national team.
"Desire•Discipline•Determination #Chepauk #dreamcometruemoment," Vijay Shankar tweeted.
In overseas Tests, Vijay Shankar as a seam-bowling all-rounder could be useful.