Middle-order batsman Shreyas Iyer had a dream Test debut last year in November. In the Kanpur Test against New Zealand, in the absence of the rested Virat Kohli, Iyer was given his debut Test cap by the legendary Sunil Gavaskar. He made the game a memorable one as the right-hander became only the 16th Indian …
---
Middle-order batsman Shreyas Iyer had a dream Test debut last year in November. In the Kanpur Test against New Zealand, in the absence of the rested Virat Kohli, Iyer was given his debut Test cap by the legendary Sunil Gavaskar.
He made the game a memorable one as the right-hander became only the 16th Indian batsman to hit a century on his Test debut, taking India to safety from a precarious position of 145/4. In the second innings again, India had been stuttering at 51/5 when Iyer hit 65 to take the hosts to take India to a point where they dictated the terms by making a declaration.
Man of the Match in the Kanpur Test, on his debut, Shreyas Iyer revealed an interesting story involving the newly-appointed head coach Rahul Dravid.
Iyer and Dravid had previously worked together a lot when the former India batsman coached the India A side and Iyer was an emerging batsman. The 27-year-old recalled one incident during a 4-day domestic match when Dravid had first come to see him.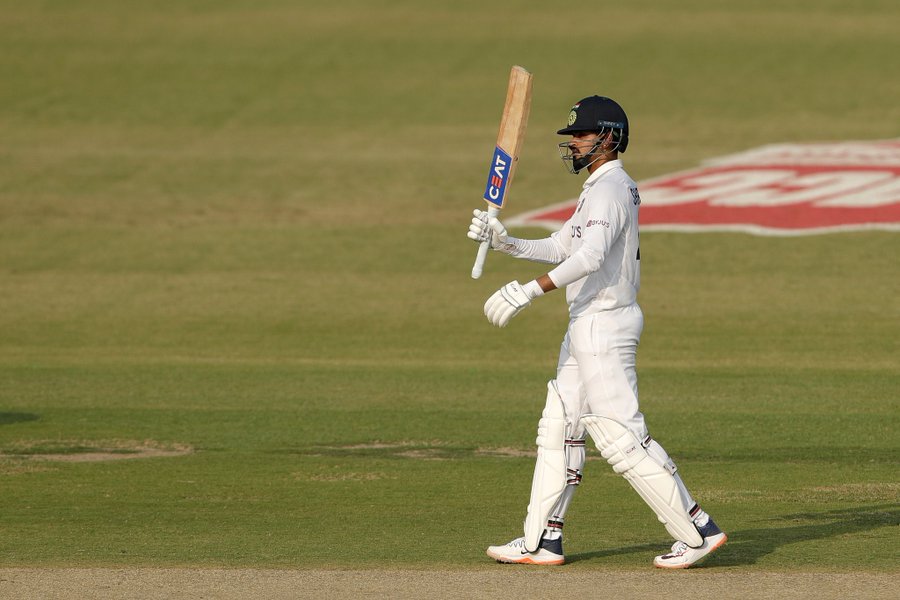 Iyer said that he hit a six in the last over of the day in that domestic match that took everyone, including his own teammates and Dravid, by surprise. So much that the legendary batsman then came up to him and joked with him about his audacious shot selection of coming down the pitch and hitting the bowler for a six despite it being the last over the day.
"It was a four-day match and Rahul Dravid was seeing me for the first time. It was first day's last over. I was batting on 30 or something, so everyone thought (that since) it is the last over I'll play out the over, I'll play it carefully and finish it. Rahul Dravid sir was sitting inside. The bowler bowled a flighted delivery, so I stepped out and hit it in the air. It went high up in the air and it was a six. Everyone in the dressing room came out running, they were looking up, and thinking who plays the last over like this," Iyer said after his magnificent debut Test ton.
"That day he (Rahul Dravid) judged me for how I am. He came to me and he was like 'Boss! What is this? (It is the) day's last over and you're doing this'? But later on, I started realising about what he was trying to say," he recalled.
Iyer's audacity now doesn't seem that surprising: at the time of his Test debut, no Indian batsman other than Iyer has scored over 4000 runs at an average of over 50 and a strike rate of over 80. This strike rate of 80 was one of the talking points leading up to his maiden Test outing for India, which turned out to be spectacular.