As a 20-year-old highly talented youngster Rohit Sharma made his ODI and T20I debut in 2007 and also got to play a crucial role in India's T20 World Cup. However, his career didn't really take off for a few years as people expected. He remained inconsistent with good, match-impacting performances coming few and far between; …
---
As a 20-year-old highly talented youngster Rohit Sharma made his ODI and T20I debut in 2007 and also got to play a crucial role in India's T20 World Cup. However, his career didn't really take off for a few years as people expected.
He remained inconsistent with good, match-impacting performances coming few and far between; his performances didn't do justice to his talent and potential and six years after making his debut, calls were growing for him to be dropped from the side.
But Rohit had the then skipper MS Dhoni's faith and backing. Not only did Dhoni take Rohit to the 2013 Champions Trophy in England, but also trusted him with opening the innings – in a big ICC tournament, in away conditions!
The pair of Rohit Sharma and Shikhar Dhawan blossomed brightly in the tournament as India returned with another ICC trophy under Dhoni's captaincy.
The decision to open in ODIs was taken by Dhoni: Rohit Sharma
The move, as we all realize now, changed not only Rohit's career but also made a massive impact on Indian cricket history as the Mumbai batter has now become one of the greatest ever white-ball openers.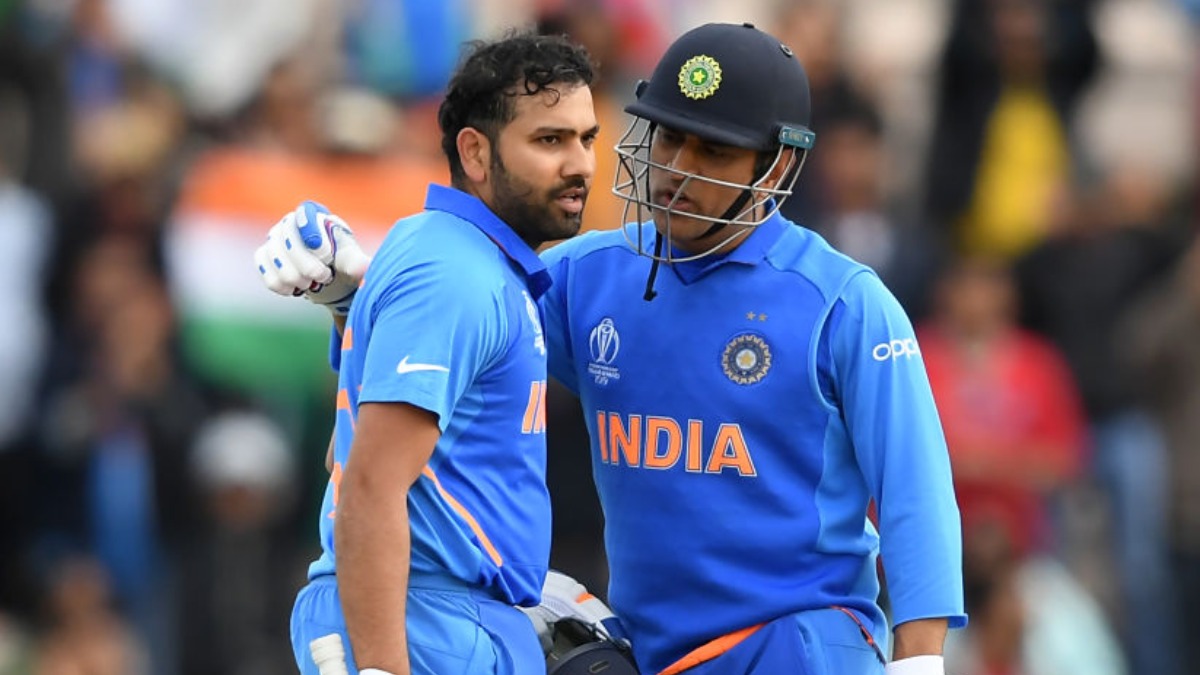 During an interview in 2017, Rohit Sharma himself credited MS Dhoni for his success with the 'career-changing' decision back in 2013.
"I believe the decision to open in ODIs changed my career and it was a decision taken by MS Dhoni. I became a better batsman after that. In fact, it helped me understand my game better, react better according to situations," he told PTI.
"With no disrespect to other great Indian captains, I was blessed to play under MS all these years. His calmness in pressure situations helped us. He always led from the front. There won't be one like him."
The numbers of Sharma before and after the Champions Trophy tell the entire story: from his debut until the 2013 CT, Sharma averaged a mediocre 30 in 88 matches with just 2 hundreds and 13 fifties; after opening in the tournament, Sharma averages 58 having struck 27 tons and 31 fifties, including a record three double centuries and the world record individual score of 264.