---
The Board of Control for Cricket in India (BCCI) made the Yo-Yo test mandatory for selection again. The fitness test was first introduced in Indian cricket during the Virat Kohli-Ravi Shastri era. Former India team's strength and conditioning coach Shankar Basu introduced this test to the side in 2017. Virat Kohli, who is known for maintaining insane fitness levels and has set a benchmark for youngsters to maintain fitness is one of the strong competitors who has recorded high scores on the test. He has inspired a number of current and emerging players with his new perspective on the game.
Meanwhile, after the BCCI made the Yo-Yo test mandatory once again, an old video of Virat has resurfaced on social media where he could be heard speaking to the Indian Prime Minister Narendra Modi about the Yo-Yo test.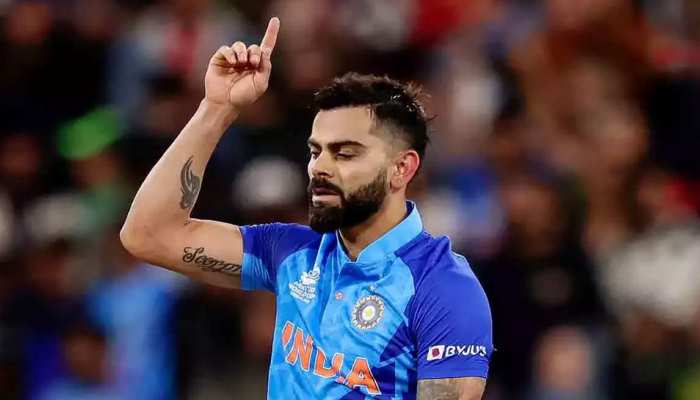 During his conversation with PM Modi, Virat explained how important it is for Indian athletes to improve their fitness and the part the Yo-Yo test is going to play in this journey. He said: "This test was very important from a fitness point of view. If we talk about global fitness level, our fitness level is still low compared to other teams and we want to take it up, which is a basic requirement,"
Virat was also asked if the 'captain' of the team also has to undergo such tests. Responding to this, Kohli said that as a captain he is the first one to go. In a case where he fails the Yo-Yo Test, even the captain won't be available for selection. He said: "I'm the one who goes out to run first and this is the condition that if I fail that I am also not available for selection. It is important to set that culture and it will lead to improvement in overall fitness levels,"
When Virat Kohli spoke about the importance of fitness and Yo-Yo Test in daily lives.pic.twitter.com/9ZWwrrBzVU

— SUPRVIRAT (@ishant_tweetz) January 1, 2023
With the
ODI World Cup 2023
just around the corner and considering the past performances of Team India in the field, it is understandable that the BCCI wants the players to pull up their socks in terms of fitness standards. The BCCI has decided to bring in customized training methods and protocols for each player.