---
Young Indian wicketkeeper-opener Ishan Kishan, who registered a stunning double-century in his last ODI outing, was dropped for the first ODI match against Sri Lanka at Guwahati on Tuesday (January 10). Skipper Rohit Sharma himself confirmed on the eve of the first ODI match that Shubman Gill will open the innings with him and KL Rahul will be the wicketkeeper for the game.
"Both openers (Gill and Kishan) have done really well. But looking at how both have gone through, I think it is fair that we give Gill a chance to have a fair run because in the last games Gill got a lot of runs as well," Rohit said.
"I am not going to take anything from Ishan. He has been wonderful for us. He got a double hundred and I know what it takes to get a double hundred, it is a great achievement. But just to be honest and be fair to the guys who have done really well before that we need to give those guys enough chances as well," he added.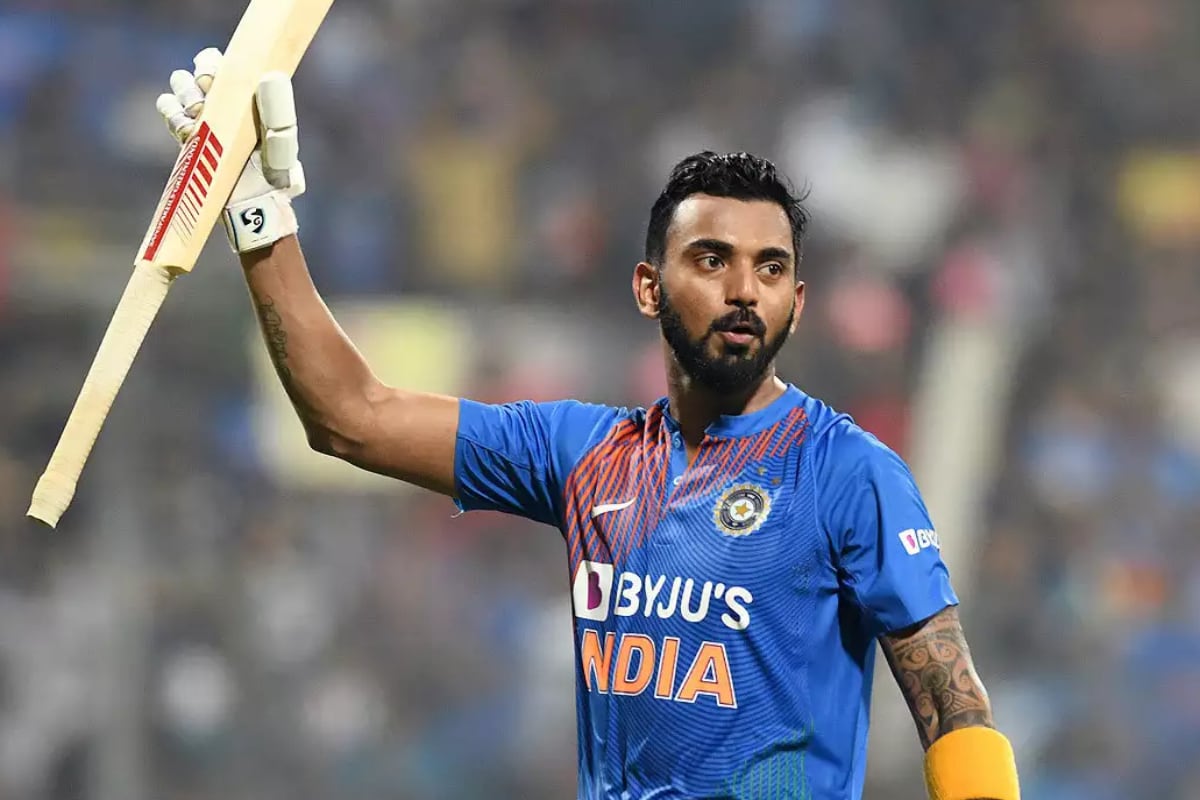 The move came in as a huge shock for the fans as Kishan had scored the fastest double hundred in ODI cricket – against Bangladesh in his last outing. Rohit Sharma made it clear that Kishan despite his fastest double hundred in his last ODI will have to wait for his next chance just like Suryakumar Yadav, who is currently the world's No. 1 T20 batter.
Fans on social media were also left disappointed with the fact that KL Rahul was included in the playing XI despite his poor form. It has to be noted that Rahul who has failed miserably in the last 12 months across all formats. Barring a few innings here and there, KL Rahul has produced below-average performance in 2022. Several people including some former cricketers are demanding his exit from the Indian team across all three formats.
Angry Indian fans didn't hold back from exposing the preferential treatment to Rahul despite him giving back-to-back poor performances and producing below-average numbers. Some fans also highlighted how the team management dropped Rishabh Pant from the ODI team soon after he had scored a series-winning hundred in England but persisted with Rahul.
Check out the reactions of fans:
KL Rahul has once again been picked over double centurion Ishan Kishan and India's best limited overs player, Suryakumar Yadav.

I don't care if KL makes 200 today or 3000 runs in 2023 - it's APPALLING that he continues to find a place in this XI.

— Aniruddha Guha (@AniGuha) January 10, 2023
And if one is convinced to play Gill , then can have him bat at 3 and let Ishan keep wickets instead of KL Rahul.

— Venkatesh Prasad (@venkateshprasad) January 9, 2023
Sacrificing Ishan Kishan to accommodate KL Rahul in the ODI team is very disappointing. For how long the team management will continue to mess up selections?

They've turned a large talent pool into a huge disadvantage.#CricketTwitter #INDvSL

— Navneet Mundhra (@navneet_mundhra) January 9, 2023
हैरान हूँ भाई 😟#KLRahul को प्लेइंग-XI में एडजस्ट करने के लिए पिछले वनडे में दोहरा शतक लगाने वाले #IshanKishan को ड्रॉप कर दिया 🙄

और टी20 के शहंशाह #SuryaKumarYadav के लिए भी जगह नहीं बन पाई 🤦‍♂️#INDvSL

— Syed Hussain (@imsyedhussain) January 10, 2023
This is the best way to put it. KL Rahul is mediocrity indeed, and my opinion wont change even if he scores centuries in all three ODIs against Sri Lanka. Just to adjust one player, team management is ready to not play attacking brand of cricket. #INDvSL https://t.co/u0MzPhbsAQ

— Vishesh Roy (@vroy38) January 10, 2023
KL Rahul is the first choice keeper in a WC year at the expense of specialist keepers who happen to be excellent batsmen too! I give up.

— अंशुल (@Ghair_Kanooni) January 10, 2023
Ishan Kishan sitting out after 210 in the last innings... not for Rohit Sharma or Shikhar Dhawan but for Shubman Gill. Indian cricket makes no sense at the moment!

Any worthy selector would have stepped in to make sure Kishan plays, never mind the KL Rahul excuse. #IndvSL

— Chetan Narula (@chetannarula) January 10, 2023
Give me a Shubman Gill scoring at 125 strike rates while showing intent over a KL Rahul scoring at 125 strike rates while playing conservatively, any day.

Gill's intent will translate into higher strike rates. Lack of intent will never do that. #INDvSL

— Saurabh Somani (@saurabh_42) January 7, 2023
Ishan Kishan scored a double hundred in last ODI, yet he doesn't find a place in next ODI.

Why are Rohit and co. making it a farce just to accommodate KL Rahul?

— Tarique Anwer (@tanwer_m) January 10, 2023