---
In a landscape changing moment in women's cricket, the BCCI has announced the 5 teams' owners for the inaugural edition of the women's franchise cricket tournamentin India: Women's Premier League (WPL).
On Wednesday, in an auction in Mumbai, the Adani Sportsline Pvt Ltd, the sports company of Gautam Adani, made the biggest bid for the Ahmedabad team splashing a whopping sum of INR 1289 crore.
The second-highest bid, of INR 912.99 crore, was made by Indiawin Sports Pvt. Ltd which is owned by Reliance Industries (who own the Mumbai Indians men's IPL team), followed by bids of INR 901 crore by Royal Challengers Bangalore, INR 810 crore by Delhi Capitals, and INR 757 crore by Capri Global, who will own the Lucknow team.
Jay Shah, the BCCI Secretary, announced that the BCCI will earn a grand sum total of INR 4669.99 crore, which the board will collect over a period of 10 years.
Fans hailed the BCCI and the 5 franchise owners who have made great efforts, and invested large money, in the Women's Premier League (WPL).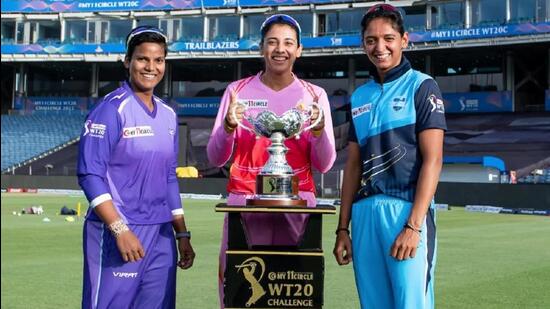 Many women cricketers from India and around the world too lauded the BCCI and are excited about the auction of the WPL.
Smriti Mandhana applauds the BCCI, says the world will see India's abundant talent
Senior India batter Smriti Mandhana took to Twitter to express her delight at this event. Mandhana said that the world will now see more of the talented women's cricketers in India who don't get opportunities in the national team.
"A huge round of applause to @BCCI and @JayShah for their pioneering move to establish a Women's #PL. This is a brilliant step for Indian women's cricket, and it's exciting to see the potential and talent that will be on display from world over. #WPL," Smriti Mandhana tweeted.
BCCI President, Mr Roger Binny said: "I congratulate the winners for making successful bids to own WPL teams. The league will give players from India and abroad a chance to learn and grow together. It will pave the way for development at the grassroots level with the inclusion of more women cricketers. I would also like to congratulate the BCCI team for the smooth execution of the auction process. I'm confident that the league will help our women cricketers shine on the global stage."