After bagging three consecutive golden ducks against Australia in the ODI series in March, Suryakumar Yadav and the Indian team management and the fans breathed a sigh of relief as he scored a brilliant half-century in a winning cause in the 1st ODI on Friday in Mohali.
India's chase of 277 runs was made tricky when the side slipped to 185/4 in the 33rd over. The onus was now on KL Rahul, the stand-in captain, and Suryakumar Yadav, for whom the management is desperate to see some good runs in the ODI format. Both the right-handers recorded half-centuries to take India over the line.
This was a big innings for Suryakumar Yadav, he scored 50 runs in 49 balls with the help of 5 fours and a six. SKY played three gorgeously timed straight drives, which further showed his range. He also brought out his trademark Supla shot for a six and looked calm in his stay in the middle.
This was his third half-century in his 25th ODI innings and his first ODI fifty since February 2022.
It was not an innings where he smashed the bowling attack. But in a tricky chase, Suryakumar showed maturity and composure to form a match-winning partnership with KL Rahul, picking up regular singles while also hitting boundaries regularly.
There were a flurry of memes on Suryakumar Yadav's fifty vs Australia: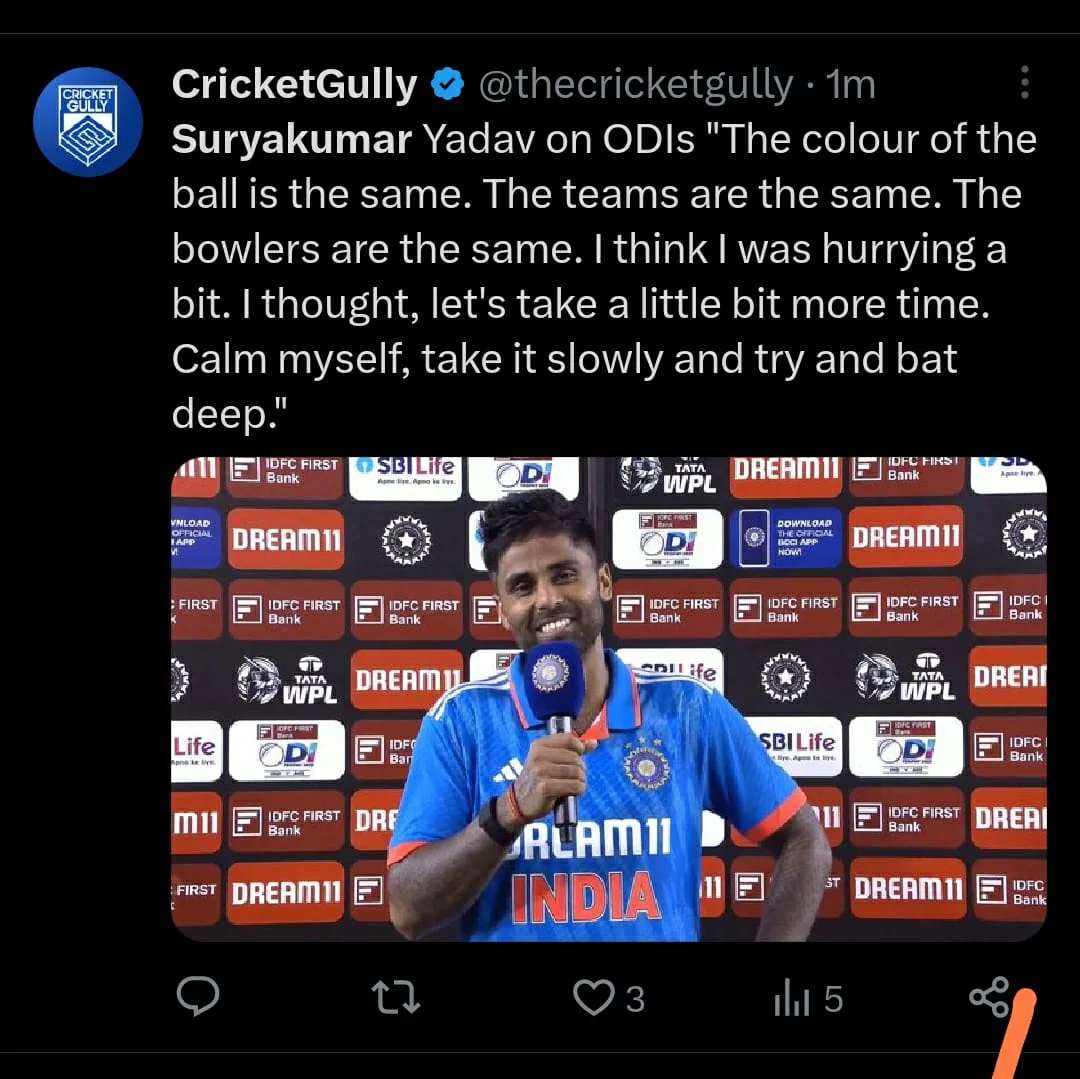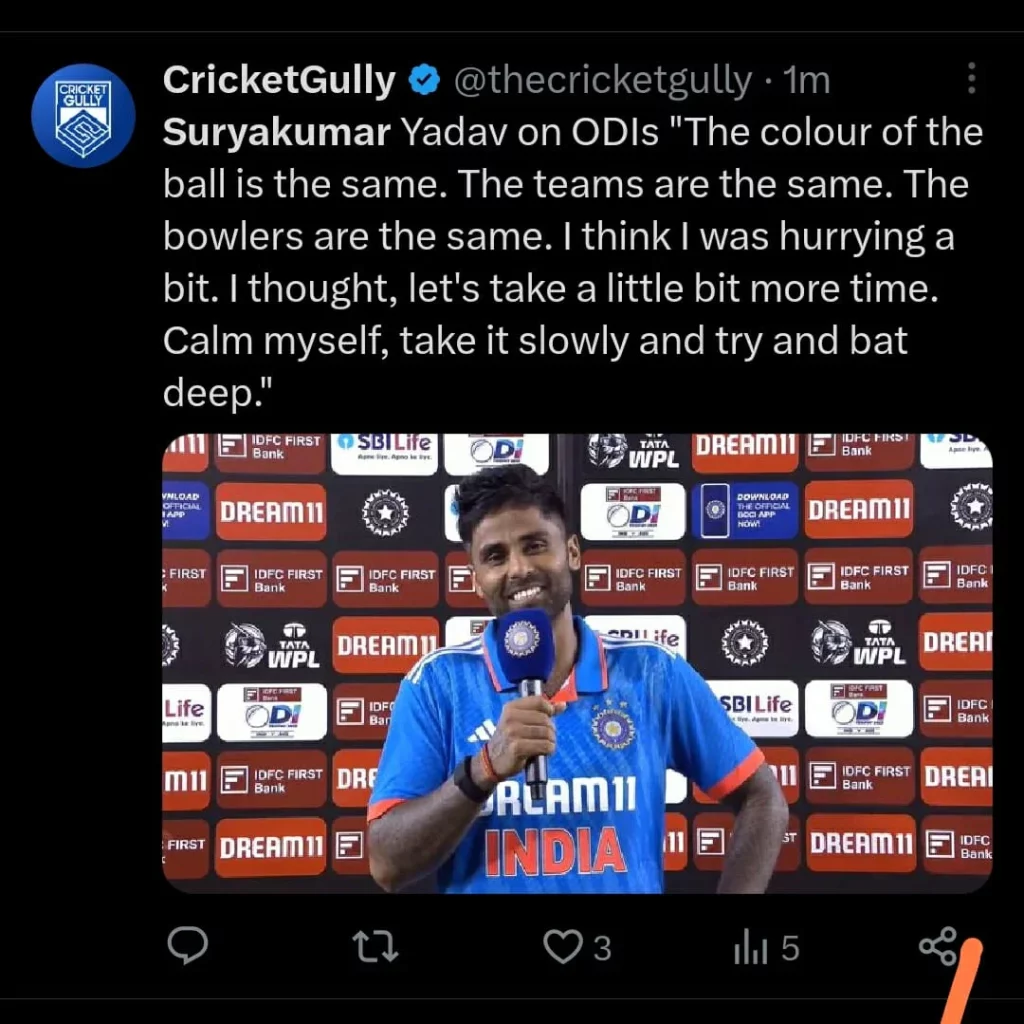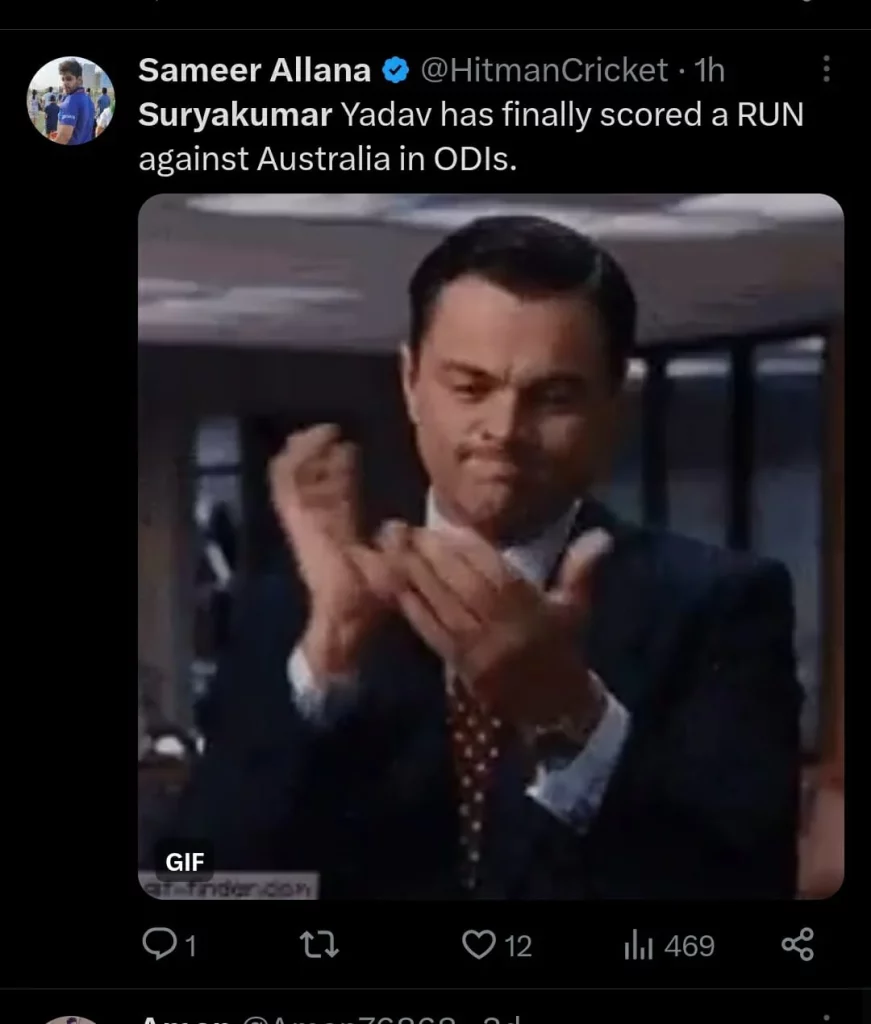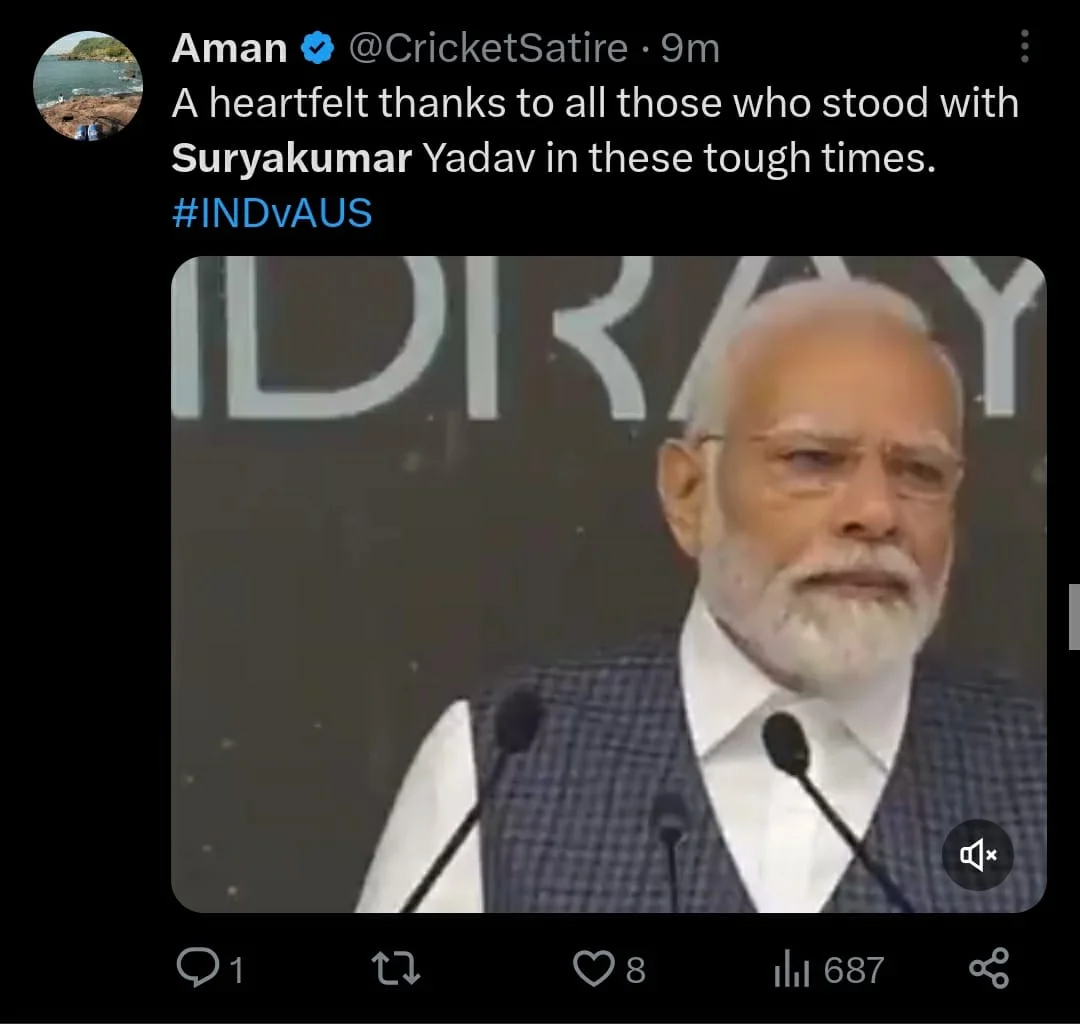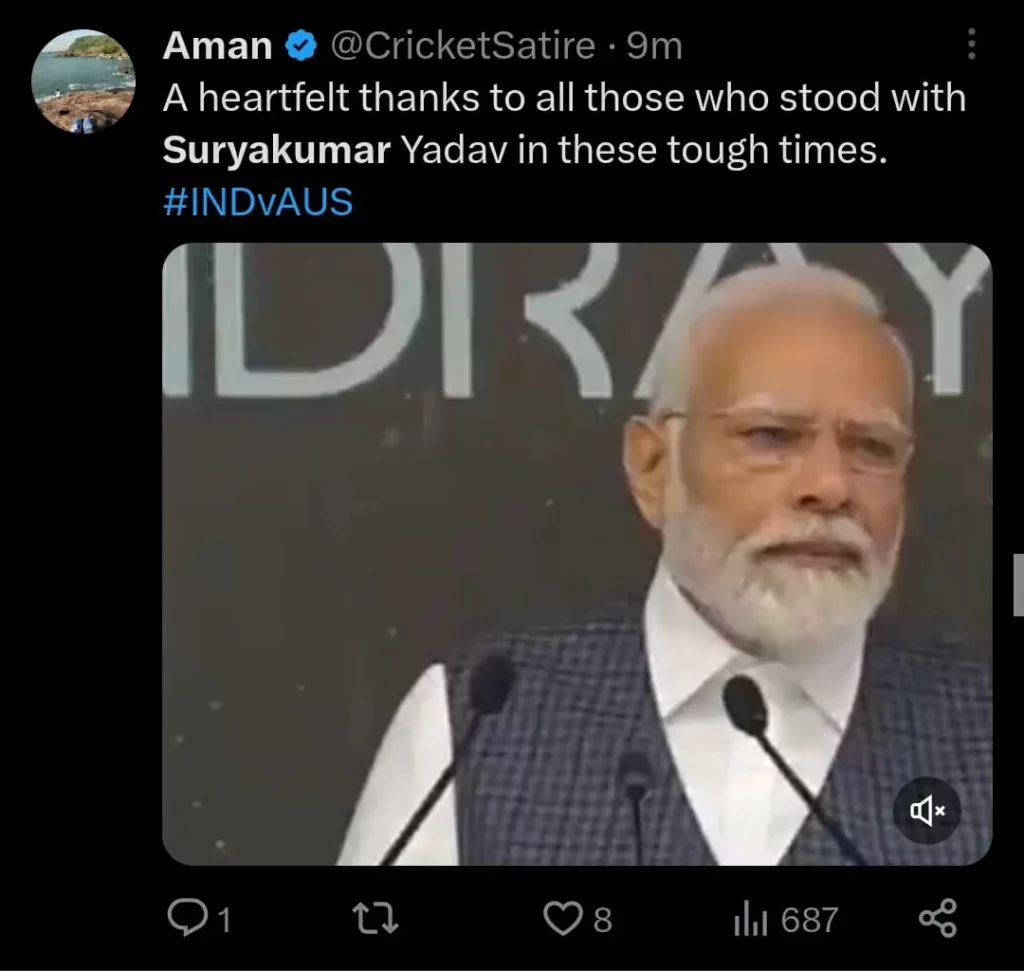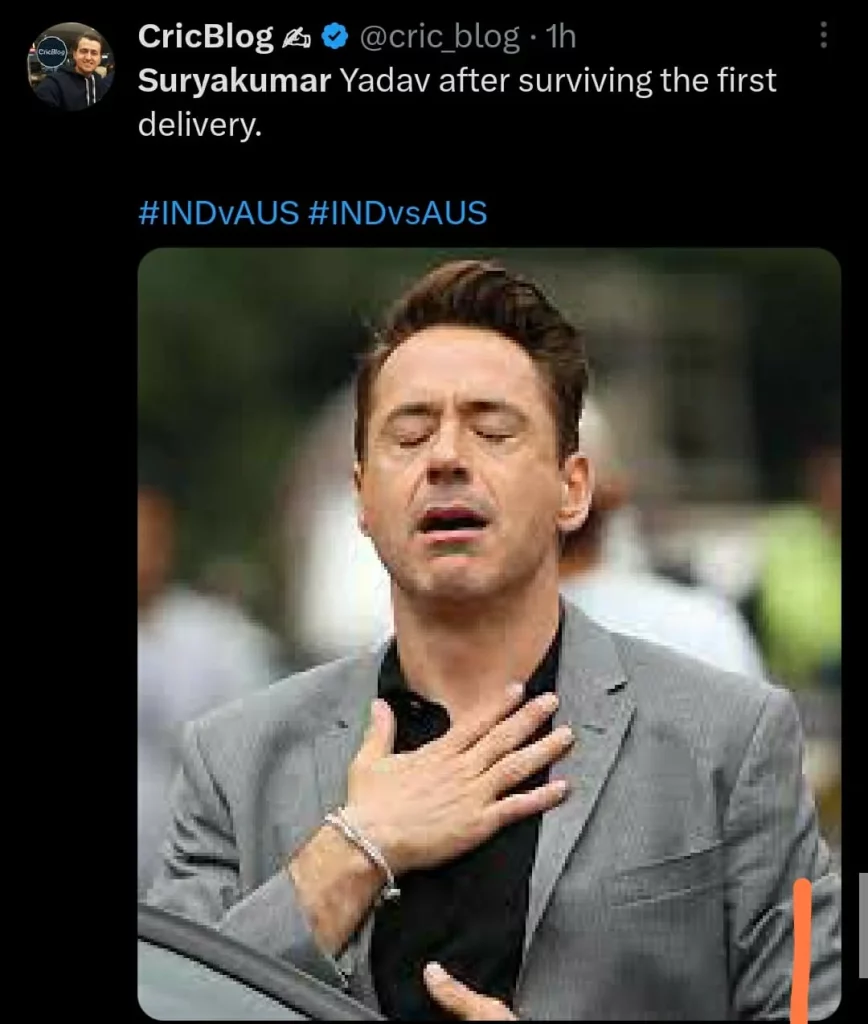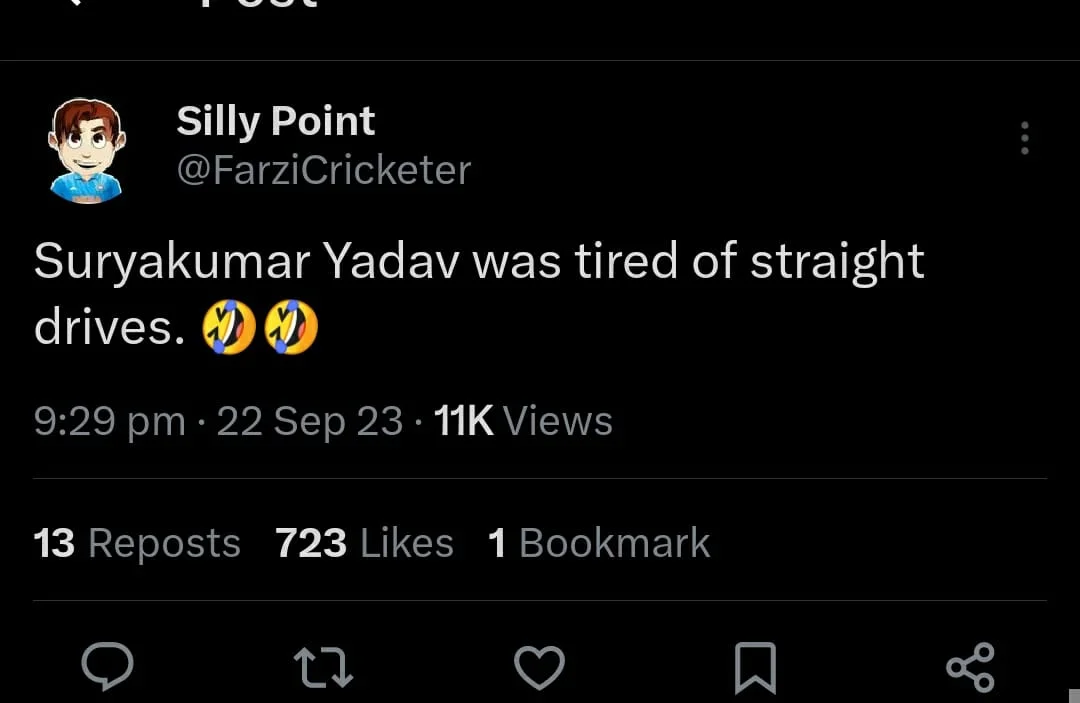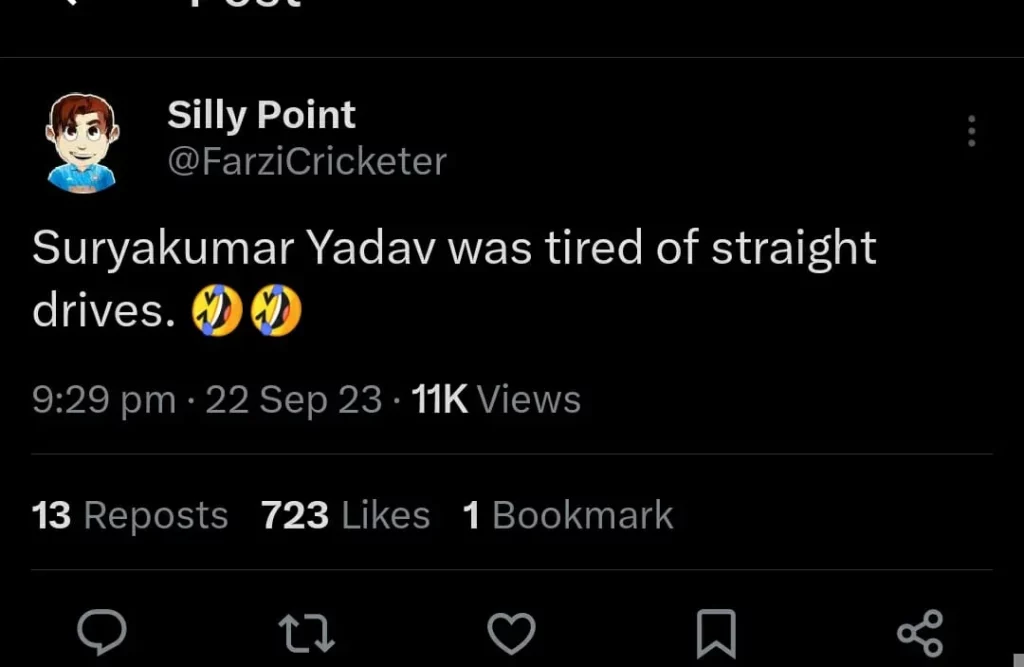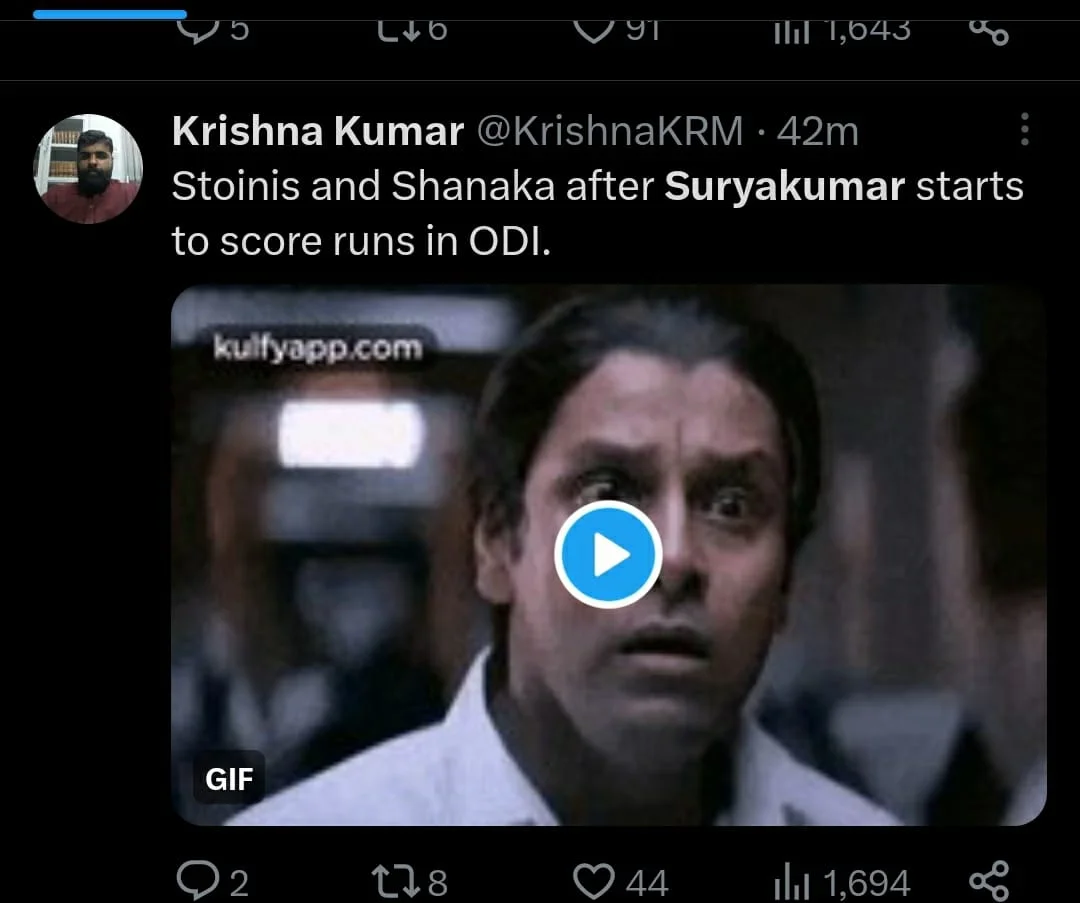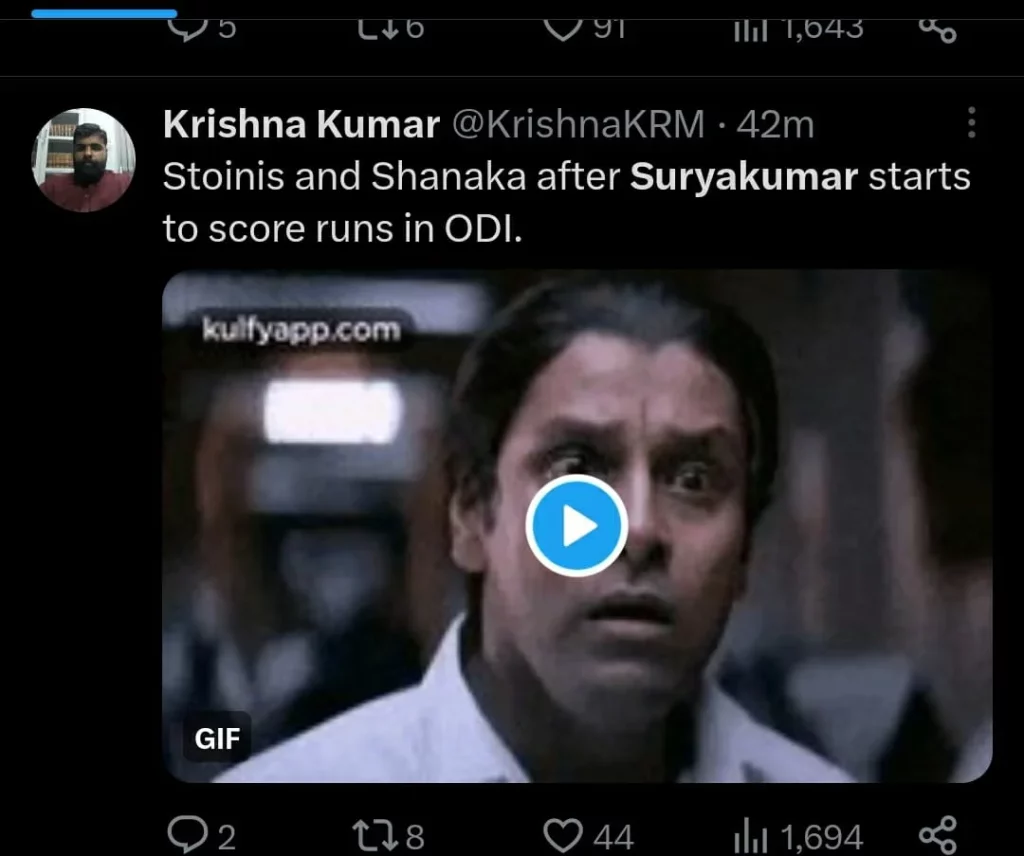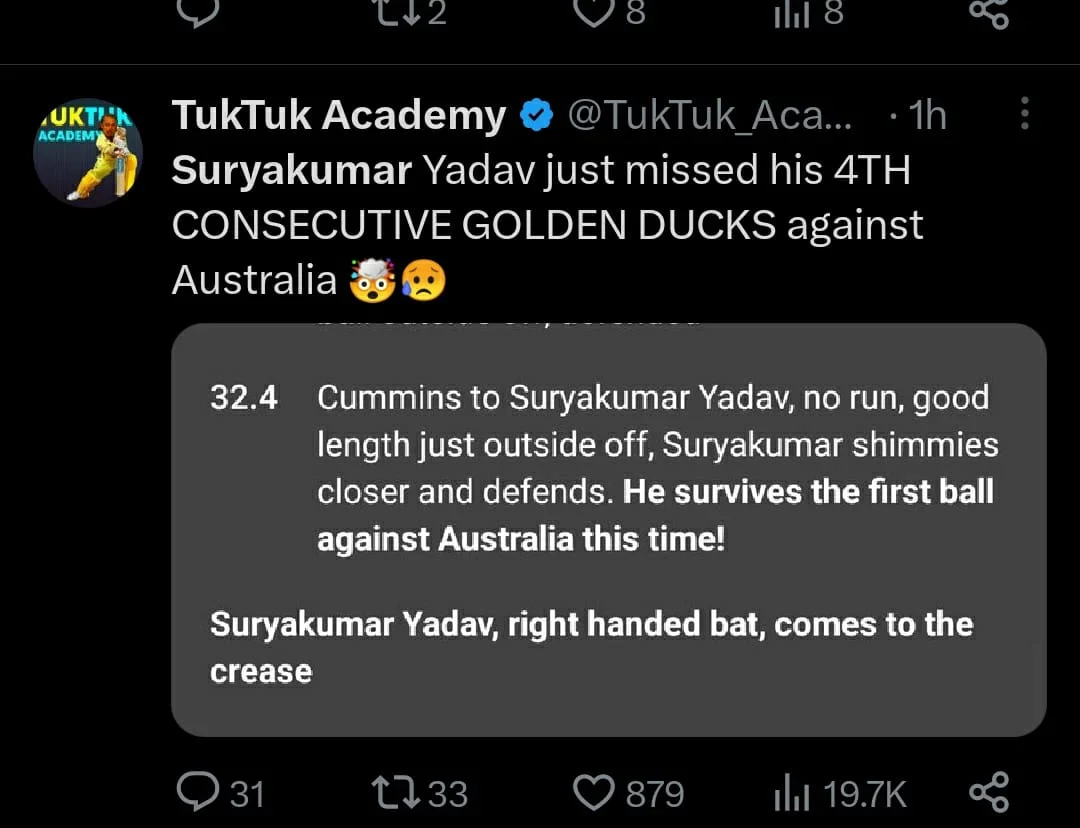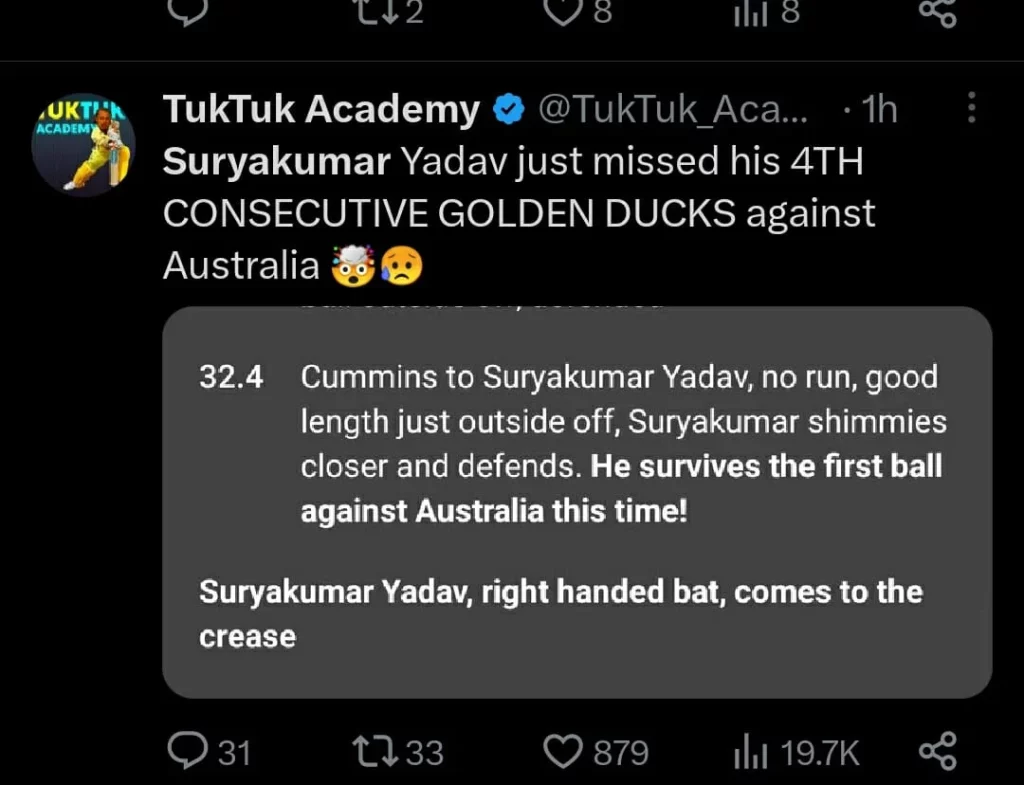 Suryakumar said: "I was dreaming of this type of innings when I started playing this format. Trying to bat deep and finishing the game, unfortunately couldn't do it today but very happy with the result. I'd been wondering what had been happening for me in this format, the teams and bowlers were the same.
"I went back and reflected and realized I was probably rushing things a bit so I decided to play slower and take it deep. I think it's the first time I haven't played a sweep. This has come from the Chandu Pandit school of arts (on his straight drives). Really enjoyed watching the openers bat. Want to try and bat the same way, bat deep, try and win games for India."