Glenn Maxwell performed a breathtaking show of power striking, demonstrating once again why he is regarded as one of the world's most devastating batters. Australia and New Zealand engaged in an exciting match at the Himachal Pradesh Cricket Association Stadium in Dharamsala as part of the ICC Cricket World Cup 2023. Maxwell's incredible performance seized front stage and will live on in the memories of cricket fans for very long.
With openers Travis Head and David Warner establishing a firm foundation, the Australian innings had gotten off to a promising start. Australia had the ideal foundation thanks to Warner's aggressive 81, Head's outstanding century, and an astounding 109. But once these two wickets fell, the scoring pace started to decline, and Glenn Maxwell had his chance to shine.
Glenn Maxwell made an aggressive entrance into the crease. Australia was in a good position with 274/4 on the scoreboard, but they needed more momentum. And Maxwell delivered just that. He played with perfect power hitting, adding a brilliant 41 runs to Australia's total in only 24 balls.
With five boundaries and two massive sixes in his innings, Maxwell showed that he could easily identify openings in the field and clear the ropes. His entry at the crease gave the Australian innings new life and guaranteed that they would continue to play with aggression.
When Glenn Maxwell faced Mitchell Santner of New Zealand in the 43rd over, it was one of the most memorable moments of the innings. Maxwell moved down the track and unleashed his power as the ball was thrown just wide. The end result was a massive six that hit the ceiling of the stadium after travelling an incredible 104 metres. Maxwell's hitting skill was on full show, leaving both fans and commentators in amazement.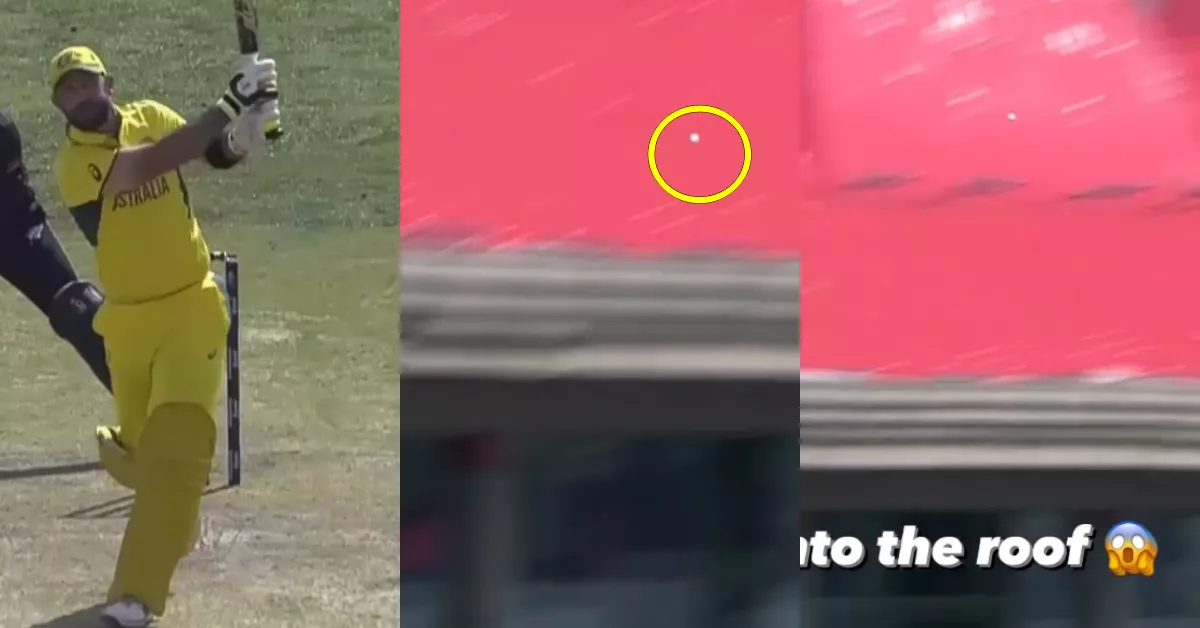 Maxwell's outstanding performance at the 2023 ICC Cricket World Cup wasn't a unique instance. He had previously made history in his previous innings, being the quickest century ever to be scored in a World Cup. Australia's dominant position was largely due to his unrelenting assault.
Maxwell continued on his assault after the huge six, hitting another six over mid-wicket. Maxwell was just unbeatable in terms of form and rhythm, thus Mitchell Santner's efforts to restrict him were fruitless.
[VIDEO] Glenn Maxwell Hits A Outstanding 104M Six
View this post on Instagram