England and the Netherlands locked horns at the grand stage of the 2023 ICC Cricket World Cup. In a stunning turn of events, the reigning champions, England, find themselves trapped in the clutches of a tournament plagued by misfortune. A series of devastating defeats have left their once formidable reputation hanging by a thread. Suffering defeat in six out of their last seven matchups, this team now resides at the lowest depths of the points table, a stark contrast to their once illustrious past.
Fast forward to the game against the
Netherlands
. in a rather comical turn of events, Joe Root, the experienced batter for the England cricket team, found himself in a peculiar predicament. Root, the master tactician, had a cunning strategy up his sleeve as he audaciously executed a delightful peddle scoop shot, aiming to send the ball soaring over the slip fielder and into the boundary ropes.
But destiny had other plans in mind for Root. Undeterred by Root's audacious attempt, the bowler confidently unleashed a straight and accurate delivery. In a stunning turn of events, the ball effortlessly glided past Root's legs, finding its way to the stumps with unparalleled accuracy. The bails, dislodged from their rightful place, left Root, the esteemed cricketer, in a state of utter embarrassment. The way he got out and the manner in which he and England have been playing in this tournament is hilarious, to say the least.
[Video] Joe Root's Wicket Against Netherlands Sums Up England's Embarrassment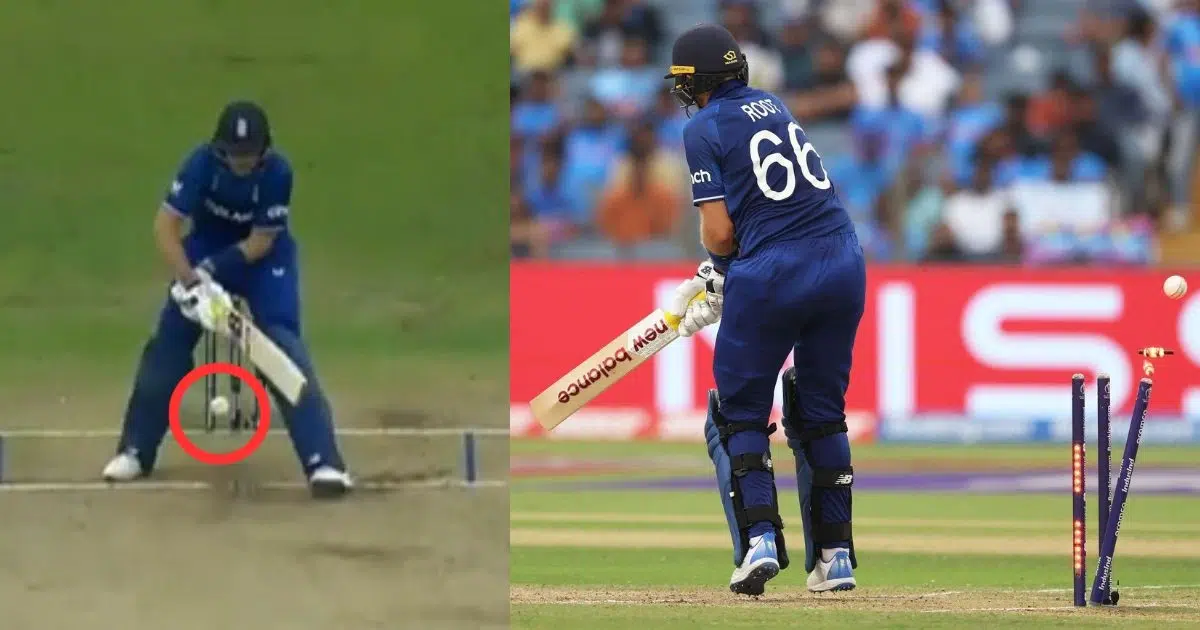 In a twist of fate, the capricious nature of cricket has dealt a harsh blow to Root, as he has become a casualty of his own daring. Despite the misadventure, Root managed to contribute 28 runs to England's total, though his only boundary came through a less extravagant stroke.
The unfolding incident became a magnet for the global social media community, irresistibly drawing them into a chorus of laughter. Root's dismissal became a viral sensation, with cricket fans and humorists alike chiming in to share their amusement at the bizarre turn of events. Memes and trolls were directed at Joe Root and the England Cricket Team.
England team finding new ways to embarrass themselves.. pic.twitter.com/SnS4spDflx

— Keh Ke Peheno (@coolfunnytshirt) November 8, 2023