During the Asia Cup 2023 final versus Sri Lanka, Mohammed Siraj, the Team India pace phenomenon on the rise, mesmerised cricket fans with his "Siu" celebration, evoking the likes of Cristiano Ronaldo. Siraj's brilliant six-wicket haul, which helped India win handily, was a spectacular display of skill as he destroyed Sri Lanka's batting order.
During a post-match interview that was published by bcci.tv, Siraj spoke about his captivating performance alongside colleague Kuldeep Yadav. Impressed by Siraj's skill as well, Kuldeep dug into the fascinating event, revealing that some friends had advised him to take up a similar celebration technique. Mohammed Siraj took on the role of an instructor in response to Kuldeep Yadav's proposal, teaching him the "Siu" celebration.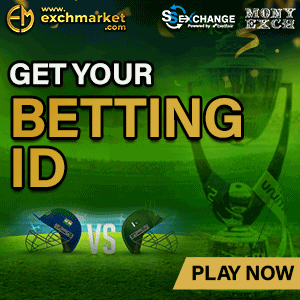 Team India performed like a masterclass in the actual game. Their performance demonstrated the strength of Siraj and his bowling colleagues as they knocked Sri Lanka out for only 50 runs in just 15.2 overs. Hardik Pandya made a noteworthy contribution as well, taking an impressive three wickets. When Jasprit Bumrah took the first wicket of Kusal Perera, he left his imprint.
The Men in Blue responded by demonstrating their batting skills and achieving the score in only 6.1 overs, demonstrating their dominating form throughout the competition. In addition to bringing honour to Rohit Sharma and his squad, this decisive win also represented India's record eighth Asia Cup victory.
Not only was Mohammed Siraj's outstanding performance in the Asia Cup final a demonstration of his bowling prowess, it was an honour to his perseverance, fortitude, and diligence. The joy and energy he brings to the game are personified in the 'Siu' celebration. It demonstrated the unity and solidarity that thrive inside the Indian cricket squad when he encouraged his colleague Kuldeep Yadav to replicate this famous celebration.
[ VIDEO ] Mohammed Siraj Gives The Lesson Of Cristiano Ronaldo's 'Siuu' Celebration To Kuldeep Yadav
India's success in the Asia Cup was more than simply a trophy; it was evidence of their skill and commitment. Not only were the moments of triumph celebrated, but also the path, the practice sessions, and the sacrifices made in order to get to this point. Similar to Ronaldo's "Siu," Mohammed Siraj's performance reflected the victory of talent and perseverance, leaving a lasting impression on cricket history.
ALSO READ 17 Reasons Why Jay Shah Should Be Appreciated
Mohammed Siraj's amazing bowling, his "Siu" celebration, and India's amazing performance will make the Asia Cup 2023 final an unforgettable sight. The team's togetherness, the excitement they gave their supporters, and the spirit of the game were more important to the team's victory than a trophy. Siraj's victory celebration will serve as a reminder of inspiration, triumph, and the pure pleasure of participating in sports.
Of Miyan Magic 🪄 &. that Siuuuuu celebrations 👌

Outfoxing the batters – the Kuldeep Yadav way 💪

Reliving #TeamIndia's #AsiaCup2023 title win 🏆

In conversation with bowling heroes Mohd. Siraj and Kuldeep Yadav 🙌🙌 – By @RajalArora

FULL INTERVIEW 🎥 🔽 #INDvSL

— BCCI (@BCCI) September 18, 2023