After winning the Asia Cup for an unprecedented eighth time, the Indian cricket team is now setting its sights on winning the One-Day International World Cup for the third time. A ten-wicket victory against Sri Lanka in the finals in Colombo set the tone for an exciting run-up to the ICC One-Day International World Cup in 2023.
Indian cricket's brightest star, Virat Kohli, is no stranger to the World Cup's grandiose setting. He played a key role in India's World Cup victory in 2011, and he'll be playing in his fourth ODI World Cup this year. The former Indian captain is keen to add another prize to his storied career by lifting the ICC trophy.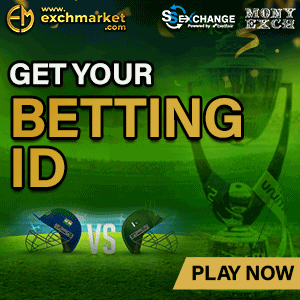 Recently, Kohli made history by being the quickest player in ODI cricket history to reach the astonishing milestone of 13,000 runs. He has become a model of professionalism in contemporary cricket because of his reliability and commitment.
Star Sports, the official broadcaster, has finally released its much-anticipated campaign video as the entire cricket community prepares for the ODI World Cup, which will take place from October 5 to November 19. The spirit of cricket and the worldwide devotion of its followers are at the heart of this promotion.
Virat Kohli Has An Emotional Message For The Indian Fans Ahead Of The World Cup
In retrospect, Kohli emphasised the importance of the supporters to the success of the squad. The team's unrelenting quest for World Cup triumph is fueled by their passion, unyielding support, and unbounded excitement.
"The passion and unwavering support of our fans is what fuels our determination to win the World Cup. The memories of past World Cup victories, especially the iconic 2011 win, are etched in our hearts, and we want to create new memories for our fans," said Virat Kohli.
"I am thrilled to be a part of this incredible campaign, which perfectly captures the emotions of our fans, and we're ready to give it our all to make their dreams come true" he added.
When it comes to cricket, Virat Kohli's leadership, batting ability, and dedication are almost mythical. His words, as he prepares for yet another World Cup campaign, are a tribute to cricket's lasting passion and the unbreakable bond between players and spectators.
ALSO READ Shahid Afridi Has A Word Of Advice For Babar Azam After The Reported Feud
There will be obstacles on the path to World Cup triumph, but the Indian cricket squad will not be deterred, as seen by Kohli's statement. Their sights are fixed on the prize, and they want to make history for their supporters much like the historic 2011 triumph. The world is waiting for the next chapter in Indian cricket's illustrious history to be written, and Virat Kohli and his squad are ready to write it.