Former Pakistan fast bowler Wasim Akram has been gushing in praise for India pacer Jasprit Bumrah following the latter's incredible performances in the ongoing World Cup 2023.
While the WC 2023 has been a high-scoring tournament, Jasprit Bumrah has stood apart from the rest. Regular wickets in all phases of the game and a miser economy have made Bumrah the stand-out bowler in the tournament so far.
With 14 wickets in 6 games, Bumrah is the second-highest wicket-taker at the moment, behind only Australia's Adam Zampa, who has 16 wickets. Bumrah's economy of 3.91 is exceptional. Only two bowlers – Bumrah and Santner – in the top 10 wicket-takers have an economy of less than 5, and only Bumrah has less than 4.
Bumrah has been an intimidating bowler for the opponent with the batters wondering how to stop Bumrah from taking their wickets. Well, Wasim Akram has the most unique way of stopping Bumrah.
Speaking on A Sports, Wasim Akram hilariously suggested that opponents should steal and hide Bumrah's shoes in order to stop him from bowling.
"The kind of length he bowls with the new ball, it creates uncertainty for the batters. Only remedy for Bumrah is to put pressure on him. Uske boots chori kar lo, bowling na kar paye" (Steal his shoes, and he won't be able to bowl)." Wasim Akram said.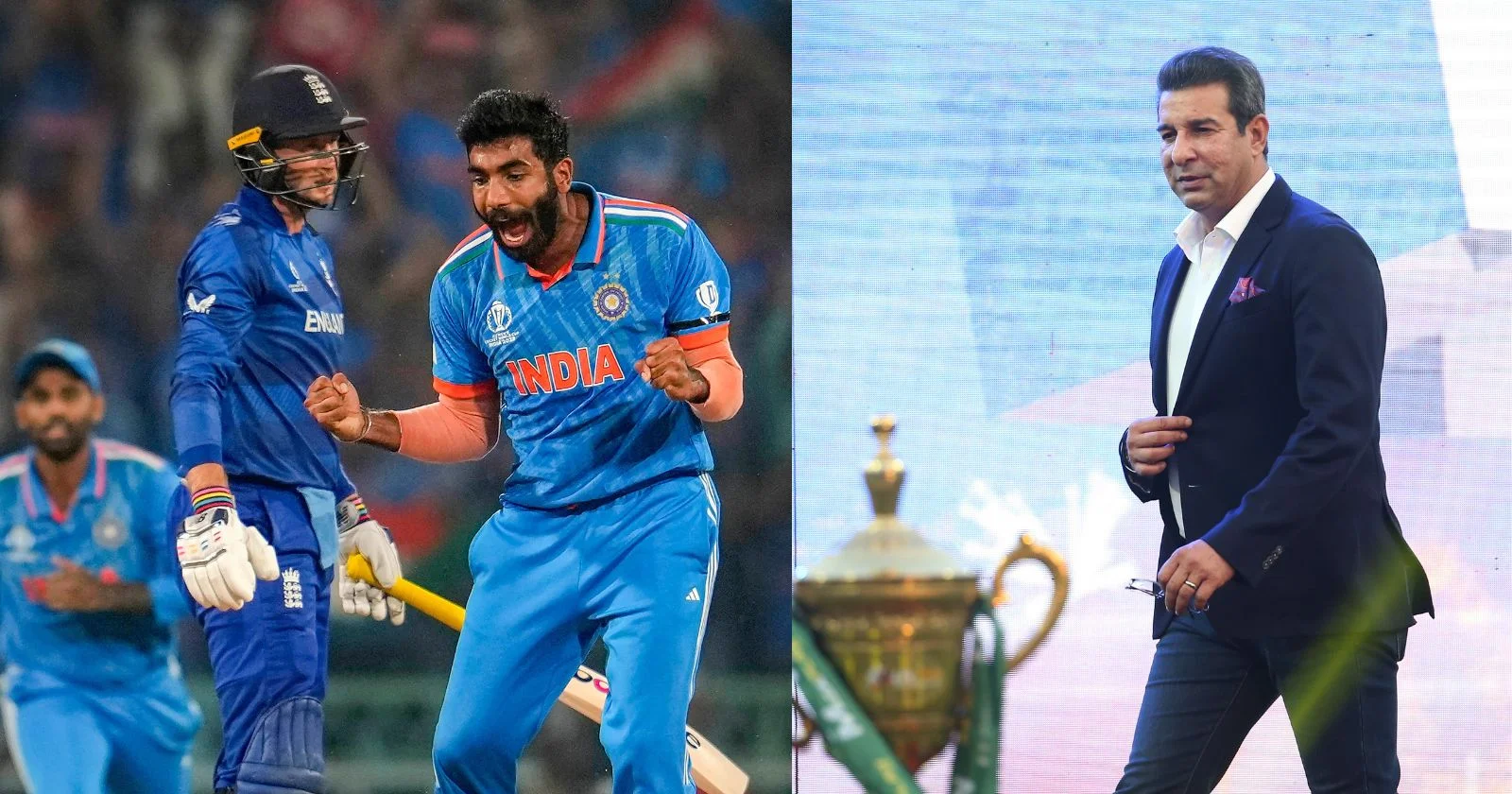 Bumrah definitely has better control with the new ball than myself: Wasim Akram
On a serious note, Akram reserved the highest praise for Jasprit Bumrah, saying that the India fast bowler has better control with the new ball than even Akram did. The former Pakistani captain explained how Bumrah is so unplayable with the new ball because he can swing the new ball both ways, despite his angle of bowling tending toward bringing the ball into the right-hander.
"He is the best in the world right now. Top of the ladder, the way he is performing, the control, pace, the variations, he is just a complete bowler. A treat to watch. With the new ball, to get this kind of movement on this kind of pitch … pace, carry, follow-through… you name it he's a complete bowler.
"When I used to bowl outswingers like that to right-handed batters with the new ball, sometimes I couldn't control the ball also. But Bumrah definitely has better control with the new ball than myself. The length where he bowls with the new ball is what creates uncertainty for the batters."