In the world of cricket, there are few names as legendary as Mahendra Singh Dhoni, affectionately known as MS Dhoni. He is not just a cricketer; he is an icon, an inspiration, and a phenomenon. The man who brought glory to the Indian cricket team and redefined leadership in the sport. MS Dhoni, the captain cool, is not just worshipped by Indian fans but is a revered figure across the globe. His journey has been nothing short of extraordinary.
One of the most remarkable feats that set MS Dhoni apart from his contemporaries is his unprecedented success as a captain. He holds the distinction of being the only captain to have led his team to victory in all ICC tournaments – the T20 World Cup in 2007, the ICC Cricket World Cup in 2011, and the ICC Champions Trophy in 2013. These victories not only brought joy to the hearts of a billion Indians but also earned him a special place in cricketing history.
Dhoni's leadership prowess was not limited to international cricket. He served as the captain of the Chennai Super Kings (CSK) in the Indian Premier League (IPL) and steered the team to five IPL titles. His ability to remain calm under pressure and make strategic decisions made CSK one of the most successful franchises in IPL history.
In the 2023 IPL season, MS Dhoni led CSK to their fifth IPL title, further solidifying his status as a cricketing legend. Fans from every corner of India flocked to the stadium in unprecedented numbers, driven by the belief that this might be his final IPL season. The atmosphere was electric, with supporters literally worshipping him as he walked onto the field. The love and adoration for Dhoni were palpable.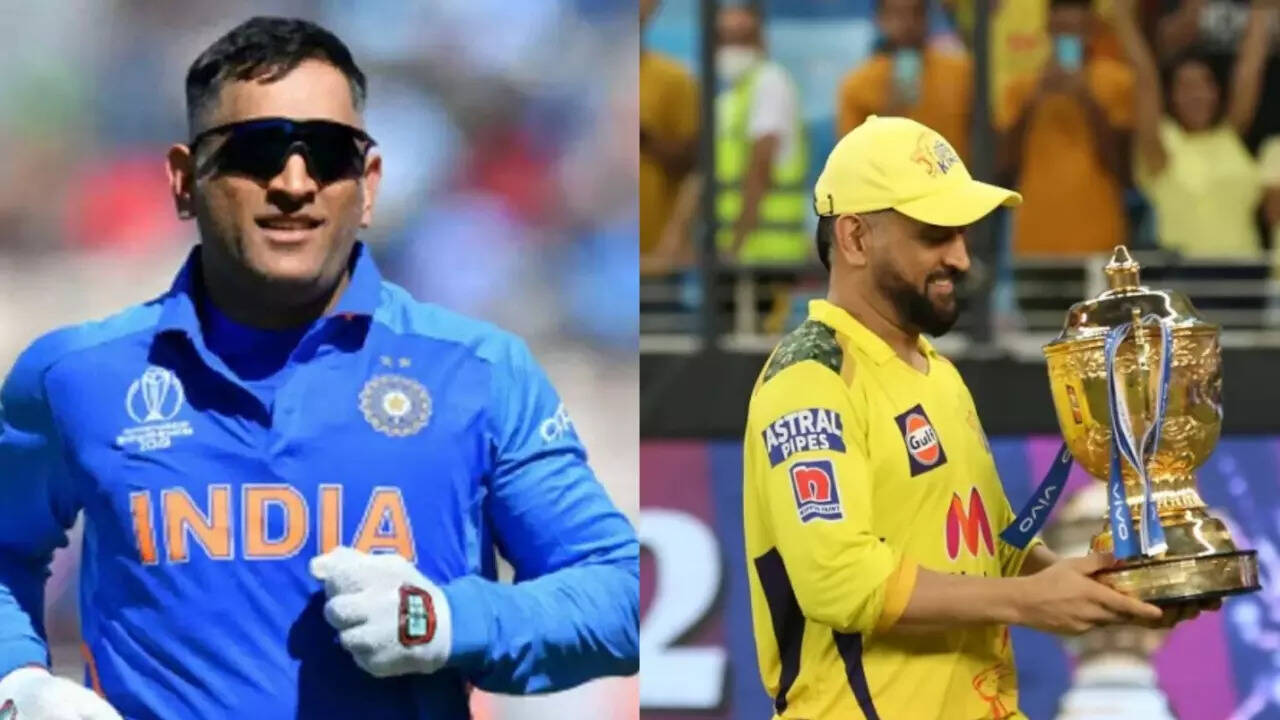 However, despite the speculation, Dhoni has not officially declared his retirement from the IPL, leaving the possibility of seeing him in action in the IPL 2024. His enigmatic silence keeps fans on the edge of their seats, and the anticipation for his return remains intense.
On August 15, 2020, MS Dhoni sent shockwaves through the cricketing world when he announced his retirement from international cricket. It was a poignant moment as the man who had led India to countless victories in limited-overs cricket decided to step away from the international arena. His retirement was marked by tributes from cricketing legends and fans alike, all acknowledging his immense contribution to the sport.
[Watch] MS Dhoni Wins Heart By Signing A Fans' BMW Car
Currently, MS Dhoni is leading a more private life, away from the spotlight of international and IPL cricket. He continues to be a symbol of humility and grace. A recent video went viral, showcasing the former Indian cricket captain signing his autograph on a fan's BMW. This heartwarming gesture highlighted his enduring popularity, even after retiring from international cricket.
View this post on Instagram