Hardik Pandya Credits Ashish Nehra For Making Big Difference
---
Hardik Pandya's stature has grown multiple folds since the start of 2022. It all started when he led Gujarat Titans to their maiden Gujarat Titans to the Indian Premier League (IPL) in his first attempt as a captain.
It has been a stunning turnaround for Pandya as he had never captained any senior team before he was asked to lead Gujarat Titans in IPL 2022. Not just he made one of the greatest comebacks ever (as an all-rounder), but also impressed everyone with his captaincy skills. And ever since then, there have been no turning backs for him. Pandya has since then led the Indian cricket team eight times in T20Is and out of 8 times India has won six of those games.
The star Indian all-rounder was asked to lead the Indian cricket team in a two-match away series against Ireland in June and then he was asked to lead the side in the 5th T20I match against West Indies in August, in the absence of Rohit Sharma. After the t20 World Cup 2022, Hardik was again handed the responsibility to captain team India in New Zealand, where he won the second match after the first one got washed out and the third one ended in a tie. When Rohit Sharma was ruled out because of injury, Hardik led the Indian team in the recently-concluded 3-match T20I series against Sri Lanka, where he won 2 of the 3 games.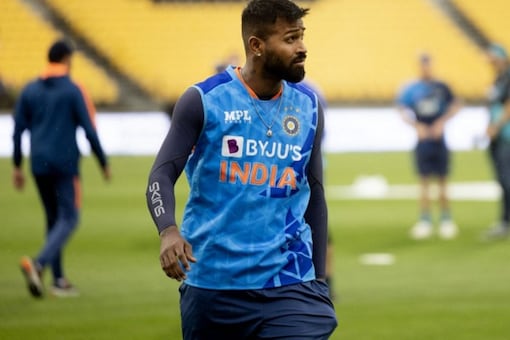 Meanwhile, speaking to reporters after India's T20I series win against Sri Lanka, Hardik Pandya talked about his captaincy and said that he had only led a team once, during the U-16 days, and never before or since. He revealed:
"I have never led in junior cricket as well. When I was in under 16, I had led for Baroda, but after that, everyone said I should concentrate on my own game, and so since then, I had not really led a team,"
Hardik also gave all the credit for him being a successful captain at this point in time to former Indian pacer Ashish Nehra, who works with him in the IPL as the head coach of the Gujarat Titans. He said:
"What has been very important was the kind of coach I worked with at Gujarat Titans. Ashish Nehra made a big difference in my life; we are very similar in terms of cricketing thoughts. We might be two different personalities, but when it comes to cricket, we are very similar. Because when I was with him, it added more value to my captaincy. It helped me get exactly what I needed. It was just about getting assurance; I always knew that I had a certain awareness of the game. It was just about kind of backing what I know already,"