Meet All The Sponsors Of Indian Cricket Team
---
Indian cricket under the administration of the
BCCI
has gone on to become the most powerful and the richest cricket board in the world. Such is the influence of India in the cricket sphere that even a 3-match tour to a country like Zimbabwe, South Africa or West Indies is enough for that respective country and its board to make a good amount of money that will help them to survive in the near future. And the reason why BCCI has managed to be the richest for this long is because of the sheer number of sponsors that they have generated in recent times. The ability of the BCCI to gain such sponsors signifies the impressive strength they have as far as attracting top-tier sponsors is concerned.
With that being said, let us go on and have a look at the current sponsors of team India-
1. BYJU'S
Starting with the team sponsor, the edtech giant BYJU'S has been sponsoring the team since 2019, after it was revealed that the BCCI replaced then sponsors OPPO due to certain undisclosed reasons. The deal with BYJU'S was initially expected to last till 2022, but a mutual agreement has been agreed upon by both the parties which led to the contract being extended by a further year, leading the deal to run until 2023.
2. MasterCard
Initially, the title sponsor for any bilateral series which was supposed to be held in India was UPI giants Paytm, but since the India vs Australia T20 series which was held in September, the title sponsor has now been given to American fintech giants MasterCard. They are going to be the title sponsors for the home series of both the men's as well as the women's team, and their deal is expected to run for an initial period of one year.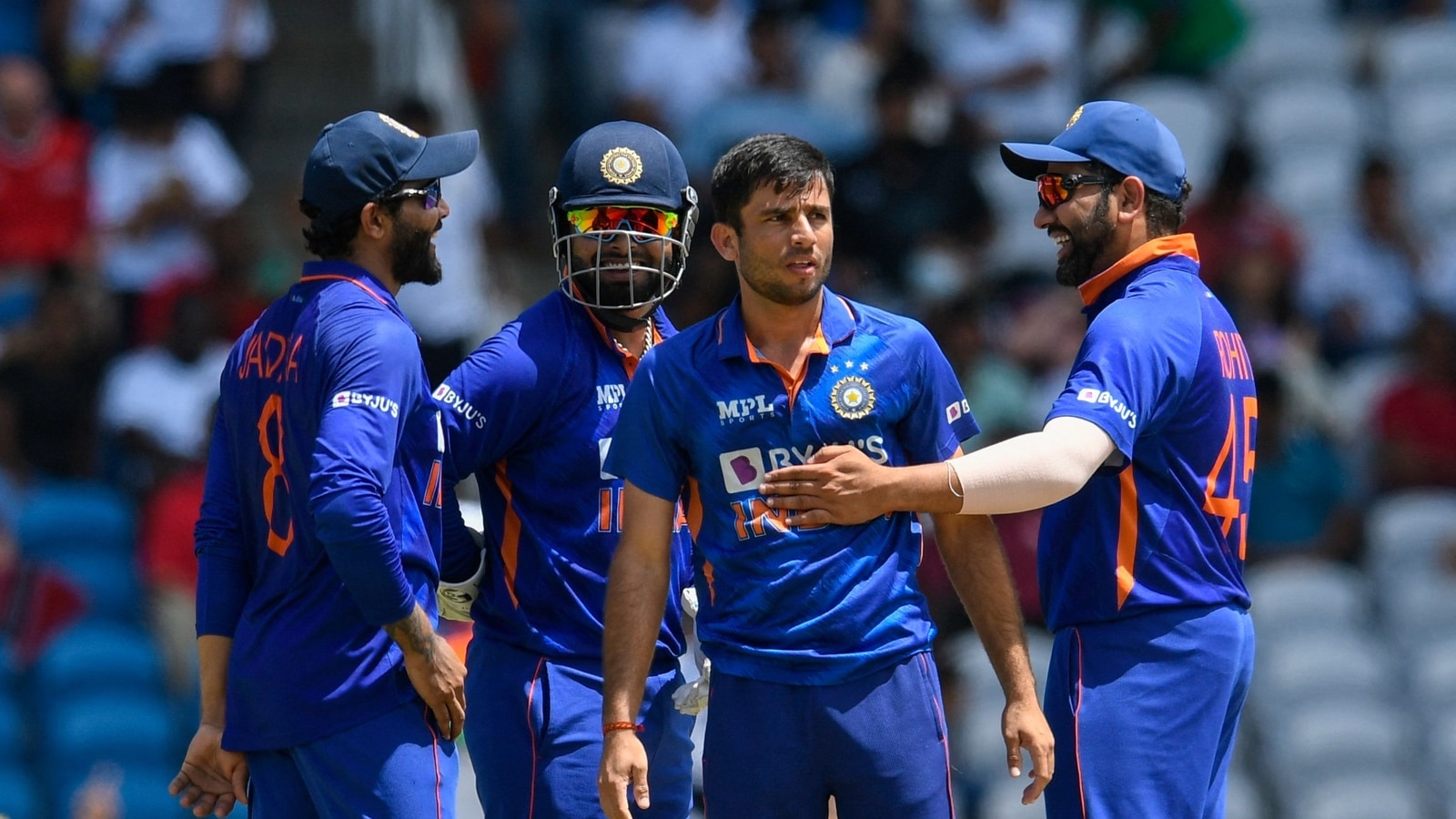 3. Dream 11
Dream 11 has had a long-standing association with the BCCI and the Indian team over the past few years, which began with the fantasy app becoming the Title sponsor of the 2020 edition of the IPL. However, while they dropped out of it in 2021, that didn't deter either them or the BCCI to join hands once again and now become the official partners of the Indian cricket team.
4. Ambuja Cements
The ACC cement giant was enlisted as one of the key official partners of the Indian cricket team when it entered into an agreement with the BCCI, signing off on an initial 4-year deal which will run throughout the 2023 cricket season, with perhaps a further extension on the cards once the original deal reaches towards its conclusion.
5. Killer (previously MPL sports)
Up until yesterday, India's official kit sponsor was MPL sports, the sports merch and athleisure brand which was a subsidiary of the fantasy app Mobile Premier League. In an agreement signed with the BCCI in 2029, it was announced that the deal was going to run until December 2023, but on the 2nd of Jan, it was announced without any official announcement that killer would now be the new kit sponsor for the Indian cricket team. The details regarding duration is yet to be disclosed