Former India captain and legendary opener Sunil Gavaskar has called out the Pakistani journalists and some of the former Pakistani players who were questioning India's spirit to win their Super 4 match against Sri Lanka in the Asia Cup 2023.
In the Super 4 round, after Pakistan's heavy defeat against India, and Sri Lanka's big win over Bangladesh, Pakistan needed India to win over Sri Lanka to keep their chances of reaching the final alive. However, during India's innings, in which the batters struggled against Dunith Wellalage, and India were bowled out for 213, many from across the border suggested that India were deliberately losing to Sri Lanka to knock Pakistan out.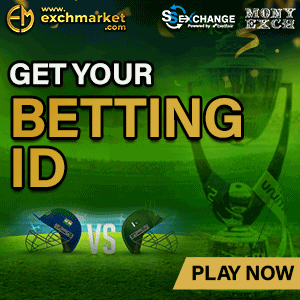 Eventually, though, India won the match by 41 runs and proceeded to the final. Sri Lanka then defeated Pakistan in a last-ball thriller to book their place in the final, which they lost to India by 10 wickets.
Sunil Gavaskar blasted the "morons" who were doubting Indian players' will and commitment to win against Sri Lanka in the Super 4 round.
"What a tight slap on the faces of all those across the Western border who were screaming and shrieking that Bharat after being dismissed for 213 against Sri Lanka was purposely losing the game so as to deprive Pakistan of a place in the final. Did these brainless people even think of the possibility that after Bharat loses the game to Sri Lanka and then Pakistan beat Sri Lanka and the Bharat v Bangladesh game gets rained off, it was Bharat who would not have qualified for the final. So why would Bharat lose deliberately to Sri Lanka? Morons," Gavaskar wrote in his column for Mid-Day.
"When Pakistan lost to Sri Lanka and were knocked out of the tournament, we were expecting some more conspiracy theories blaming Bharat for the loss, but surprises never cease so they forgot everything else and concentrated on lambasting their skipper Babar Azam for their exit from the tournament."
Why don't you win you games?: Sunil Gavaskar
Sunil Gavaskar pointed out that this was a similar situation to the 2019 World Cup when Pakistan needed India to defeat England to keep their semi-finals hopes alive. But India lost the match in a tall run-chase as MS Dhoni and Kedar Jadhav failed to finish the chase.
The 74-year-old Sunil Gavaskar said that in multi-nation tournaments, you shouldn't depend on others to make your path easier, and win your own games.
"Let's be frank and understand that when it comes to the World Cup teams, they would do anything to ensure they get to the final. That said, why depend on another team for your team's progress? Why don't you win all the games and win the tournament yourself instead of pointing fingers at any other team? It must be galling to depend on Bharat to qualify for the knockout stages of a tournament," Gavaskar added.