How would KL Rahul and his ardent supporters defend the indefensible?
"I don't know how it happened, but it has happened. I can't put a finger on where it went wrong, but we lost 2 points today, this is cricket." That was the response from the Lucknow Super Giants captain who had just seen his side fail in chasing a target of 136, losing to Gujarat Titans by 7 runs, on a pitch that was far from being as unplayable as the scoring rate portrayed in LSG's second innings.
Where did it go wrong for KL Rahul and LSG?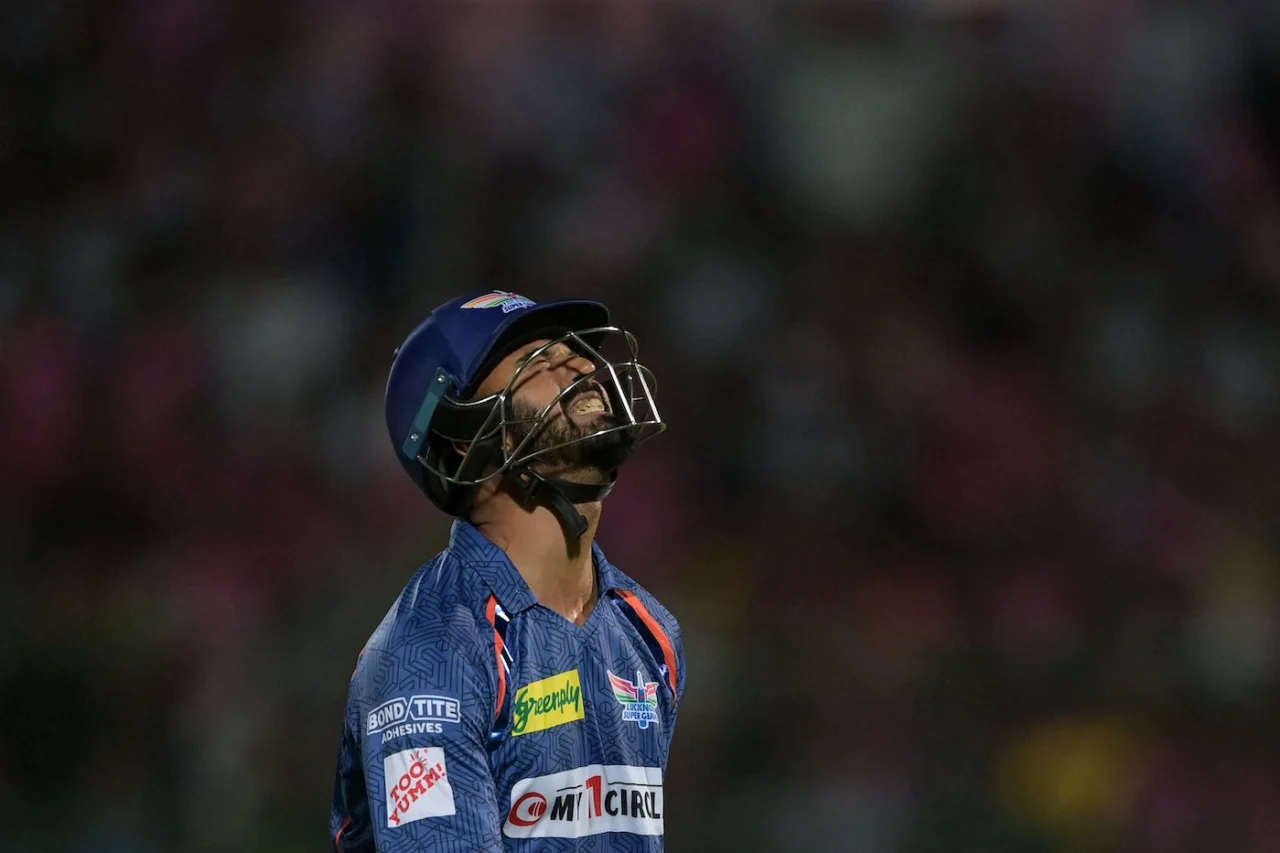 A slowdown after powerplay
LSG were cruising toward a smooth victory when they completed the powerplay at the score of 53/0, and that was despite KL Rahul playing out the first over as a maiden from the excellent Mohammed Shami. Both Rahul [30 off 19] and Mayers [23 off 17] were intentful.
And with Mayers' wicket, a switch was flicked, and LSG went from cruise mode to a carefree jeep mode. In the 10-over period from over 7-16, LSG scored 56 runs runs for the wickets of Mayers and Krunal. Rahul going from 30 (19) to 60(49) – that is 30 runs in 30 balls.
Not too bad, given the pitch was a bit sticky and playing big hits was evidently difficult.
Lack of execution – and maybe intent? – and delaying the charge in the slog overs
If KL Rahul would be just fine with his slowdown in the middle-overs – which he wouldn't mind defending to his own conscious – he'd be frustrated with his lack of execution of big shots in the slog overs.
On the 5th ball of the 19th over, after missing a ball that stayed low from Shami, KL Rahul screamed in frustration and kicked the turf. That encapsulated the story of the death overs of LSG's batting.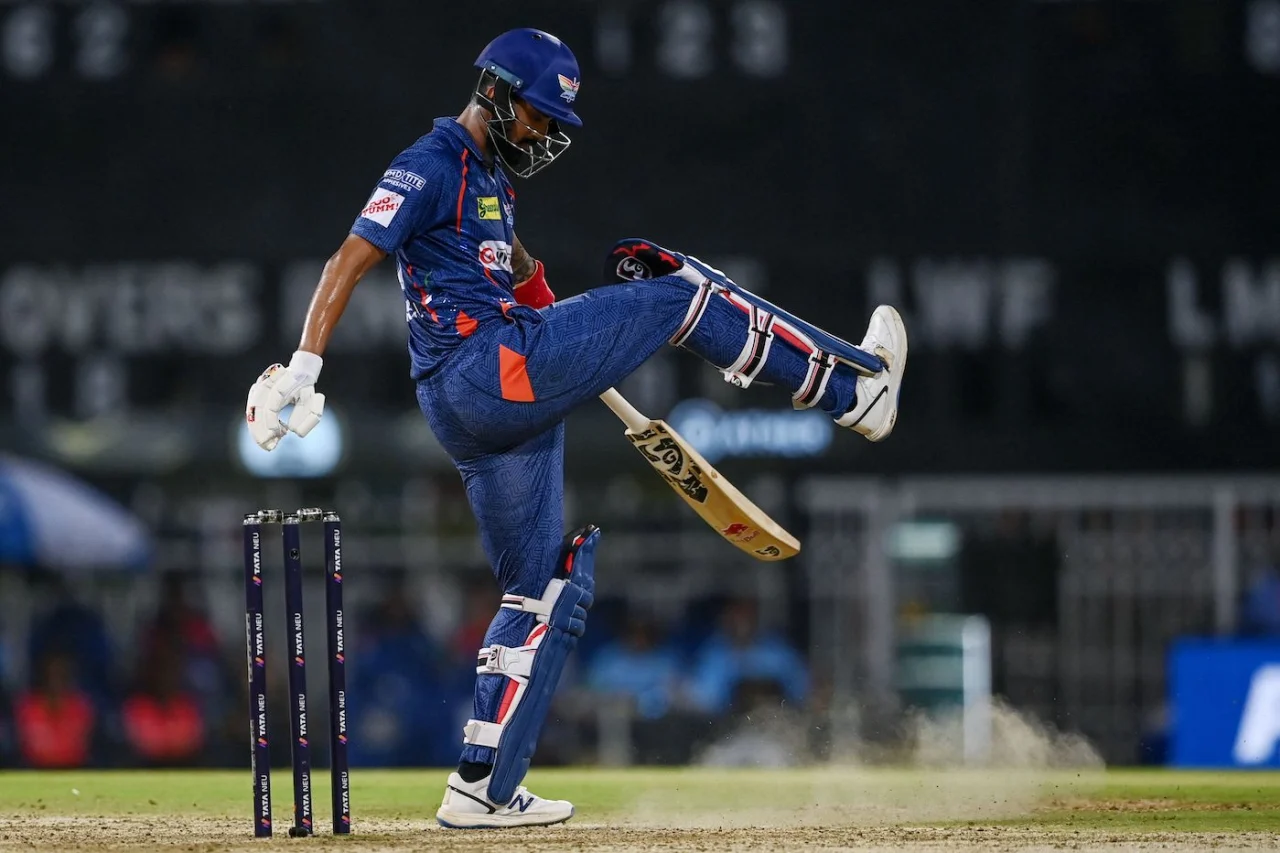 Rahul was trying to hit – or as it seemed apparently – but the bowling was too good – Shami and Mohit nailing their yorkers – one ball which Mohit, in the last over, didn't go full to, Rahul got the chance to go for the six, but he couldn't time his pull properly on a pitch that offered plenty for the slower bowlers, and was caught in the deep on the leg-side. Rest, it has to be said, Shami and Mohit were excellent in the last three overs and before that Noor Ahmad provided a vice-like grip on the scoring and additionally took the wickets of Krunal in the 15th over followed by Pooran in the 17th.
That Stonis got to come only in the last over – and why was Badoni sent ahead of the Australia only Gambhir and Flower can explain – was down to Rahul and Krunal not taking enough risks in the middle-overs.
Rahul said: "We perhaps should have taken a few more chances with wickets in hand, they bowled decently, but I think we missed out on some boundary opportunities, the pressure got to us in the last 3-4 overs, we played well until then. They did bowl well though."
This is not the first time something like this has happened with a team led by KL Rahul (think of the Punjab Kings' days from 2019-2021); if he doesn't change, it won't be the last.