Former Australia captain Steve Waugh is of the opinion that the Indian team management headed by captain Rohit Sharma and coach Rahul Dravid failed to reach the pitch correctly and made a blunder by dropping senior off-spinner R Ashwin from their XI at The Oval for the WTC Final 2023 against Australia.
Rohit Sharma had won the toss in overcast conditions and opted to bowl, opting for four pacers over R Ashwin. India instead went with Shardul Thakur and Umesh Yadav, both of whom had so far been largely ineffective with the ball, though Thakur made a half-century with the bat.
There was some green grass on the surface, but, Waugh pointed out, it was dry underneath, which in fact, would help spinners as the match progresses.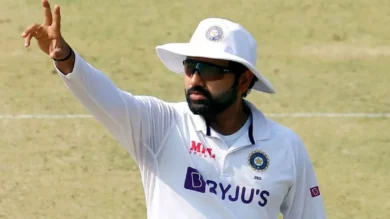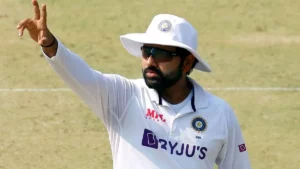 Steve Waugh educates Rohit Sharma, Rahul Dravid about Oval pitch and R Ashwin decision
Waugh reckons R Ashwin, who has 5 Test centuries to his name, would have made a strong case with his batting as well.
Add to it his 474 Test wickets, his being the number 1 ranked Test bowler and the second-ranked Test all-rounder. This makes Steve really surprised that the legendary off-spinner couldn't get a place in India's XI in the biggest Test of all.
"We made the same blunder four years ago in the Ashes. The Oval is always tricky. It looks green on top but underneath it is crumbly and a bit dry. You can get lulled into the overcast sky and green pitch and think it is going to do everything. As soon as the sun comes out it is totally different and dries out quickly," Waugh was quoted as saying by AAP.
"I do think (India) have picked the wrong side. Spin will play a big part in this Test match and it is going to be up and down. "I would have picked Ashwin for his batting, let alone his bowling. That is why I can't believe he isn't playing because he has got five Test centuries as well. It is very strange," the former Aussie skipper added.
R Ashwin is India's leading wicket-taker in the WTC 2021/23 cycle. In this cycle, he has the third-most number of wickets- 61 – at an average of only 19, much better than Lyon's average of 26.