The goal in a Test match is not only to score runs but also to stay at the crease to absorb pressure. Some batsmen like to occupy the crease for a long time. In this article, we will look at batsmen when they spent time in the middle in each of the five days of a Test match.
#10. ML Jaisimha – 1960 vs Australia
India needed to win the 5th Tests against Australia in Kolkata to level it. Jaisimha did his part as played important knocks in both the innings for the team. The right-hander scored an unbeaten 20 in first innings, and defiant knock of 70 in second innings. While he batted on all five days, India failed to win the match, and Australia won the series.
#9 Geoffrey Boycott – 1977 vs Australia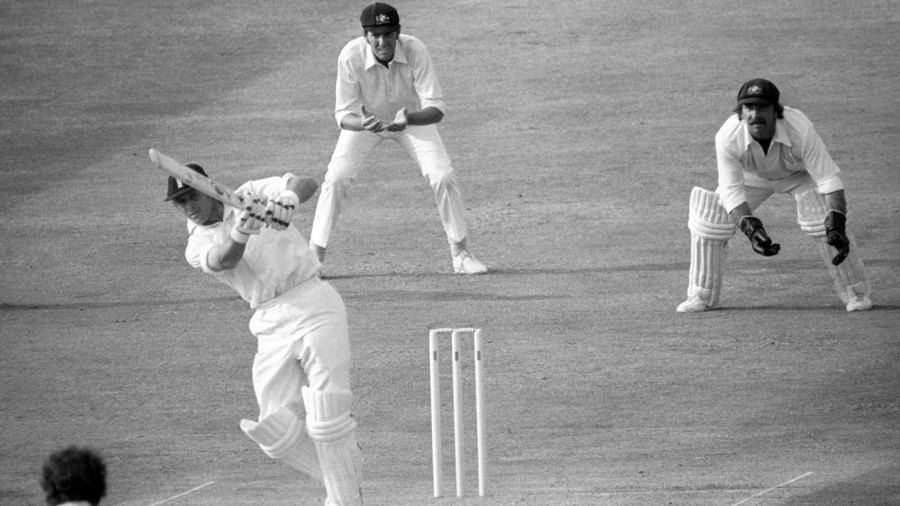 Geoffrey Boycott is one of the greatest openers in the history of the time. The English opener had a technique and also had a solid temperament. He displayed both these qualities against Australia in Nottingham in 1977. In this Test, Boycott played 546 balls across five days to score 187 runs as he led England to a historic victory.
#8 Kim Hughes – 1980 vs England
The match in 1980 at Oval was special as it was held to celebrate 100 years of Test cricket on that iconic venue. While the match ended in a draw, Kim Hughes entertained the crowd with his brilliant batting in both innings. The Australian batsman scored 117 runs in first innings and 84 runs in the second innings as he also became the first batsman to hit a six on each day of a Test match.
#7. Allan Lamb – 1984 vs West Indies
West Indies had a brilliant bowling attack those days, which gave nightmares to even the best batsmen. Lamb failed in the first innings as he managed to score just 23 runs. While he failed to capitalize on a good start in first innings, he made amends in the second, by scoring 110 runs. It was a great knock but it went in vain, as the West Indies won the match by nine wickets.
#6 Ravi Shastri – 1984 vs England
The Test series between India and England was evenly poised coming into the Test match at Kolkata. While bad light and rain interrupted the match, Ravi Shastri went about his job as he played marathon knock. In the innings, he played across four days, the current Indian coach scored 111 off 376 balls. Unfortunately for him, England managed to avoid the follow on, and he had to come out to bat again in second innings as a formality.
#5 Adrian Griffith – 1999 vs New Zealand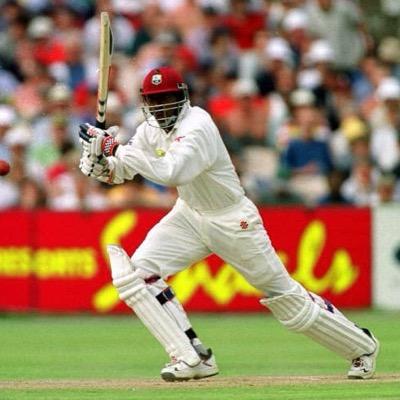 Adrian Griffith built a great platform for his team by putting on a partnership of 276 runs with Sherwin Campbell in the first innings. West Indies failed to capitalize on the start provided by openers as they suffered a collapse. In the second innings, the opener just 18 runs, but his innings last three days due to rain.
#4 Andrew Flintoff – 2006 vs India
Andrew Flintoff was one of the greatest all-rounders of his generation. The English all-rounder scored 70 runs in the first innings, which lasted the first three days due to rain. He played well in the second innings too, as he scored 51 runs for his team. While he was brilliant, Flintoff could not save his team from the loss.
#3 Alviro Petersen – 2012 vs New Zealand
It is not easy to be an opener but Alviro Petersen made it look easy in Wellington. The South African opener scored 156 runs in the first innings which was heavily affected by rain. He was less successful in the second outing as he managed to score just 39 runs
#2 Cheteshwar Pujara – 2017 vs Sri Lanka
While only 21 overs were possible on the first two days of the Kolkata Test due to rain, India lost five wickets. The hosts kept losing wickets but Cheteshwar Pujara held the innings together. He scored 52 in the first innings to help India put a respectable total on the board. While the pitch was much easier to bat in second innings, Pujara could not capitalize and he got out for just 22.
#1 Rory Burns – 2019 vs England
Rory Burns came out to bat in the first Test of 2019 Ashes on the back of a masterclass from Steve Smith. The left-hander played brilliant innings, as he scored 133 on a tricky surface. He could not emulate this performance in the second innings as he got out for just 11. Australia won the Tests by 251 runs to take a 1-0 lead in the series.