Legendary skipper MS Dhoni and current Indian skipper Virat Kohli share a great camaraderie with each other. Virat has always had a huge amount of respect for MS Dhoni and time and again, the current skipper has expressed his admiration for the legendary skipper.
Infact, if there is one man that Virat owes a lot after breaking through team India it is none other than the Mahendra Singh Dhoni. Kohli himself admitted that Dhoni backed him to the hilt even when others were skeptical of him.
The bond between these two players is evident as both the cricketers share a visibly comfortable equation even after the latter took over the leader's mantle. Virat used to take advice from Dhoni and more often than not, the advices always paid off. Be it on-field or off-field, both the cricketers look like long-lost brothers when they are together.
The duo takes pride in the success of each other. Though now Dhoni has retired from the game, however, Virat still calls him his skipper and had said that Dhoni will always remain his skipper.
Here, in this article, we bring you 10 pictures of Virat Kohli and MS Dhoni, that show their unbreakable bond. Have a look:
1. That victory hug:
2. Learning from the best:
3. Always taking care of each other:
4. Those precious smiles after a good day at field:
5. Those middle-order partnerships:
6. Captain Cool with King Kohli:
7. Dressing room memories:
8. The wholesome moments from IPL toss times:
9. The leader with his captain: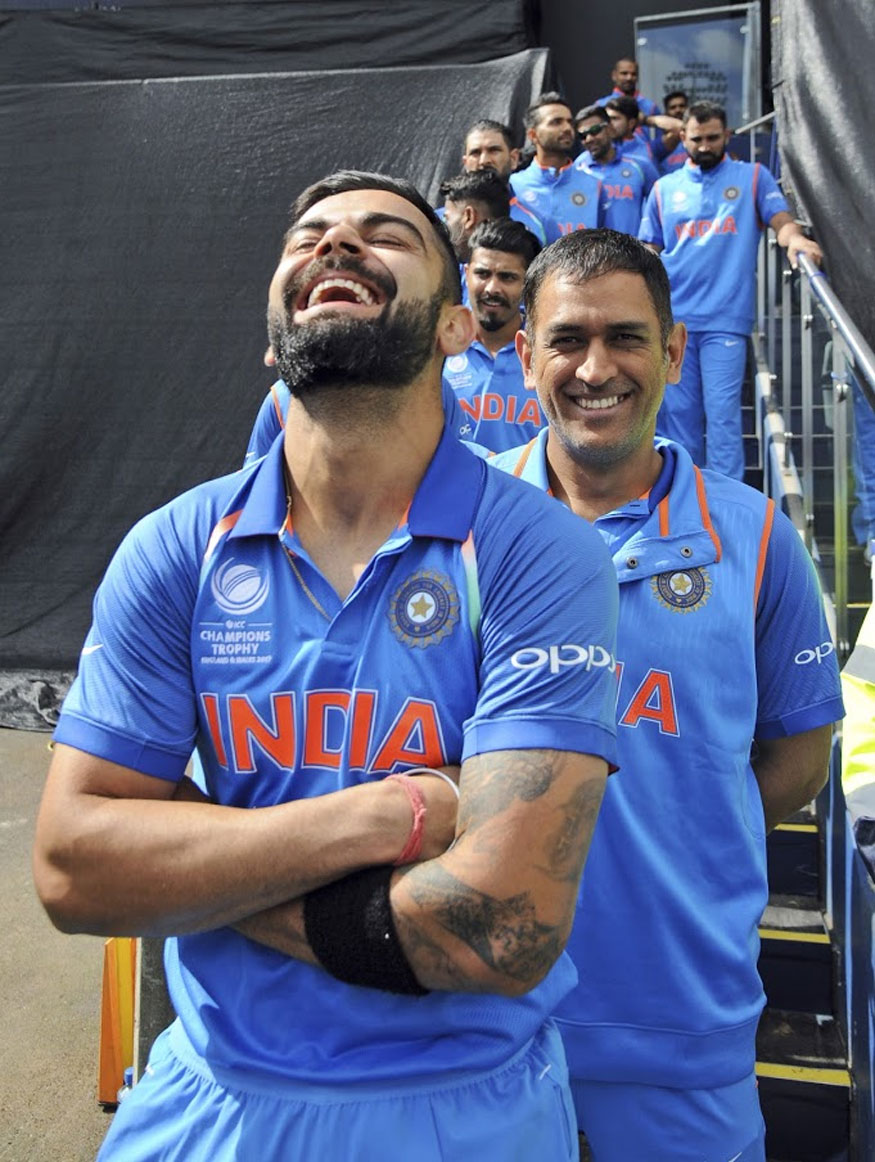 10. Respect above all: