Fast bowling is a grueling art and not all artists live to tell their stories. James Anderson can barely brush properly due to the tormenting throe in his shoulder blade that has been caused due to the overuse of his rotor blade.
It isn't easy to charge in with a long stride over and over again and belt in those bullets at the batters standing at the other end. It is a tough business and the ones who have survived aren't pretty comfortable either.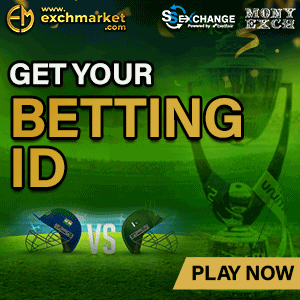 However, this story is not about the ones who made it. It is about the ones who started but failed in the long run. International cricket isn't something that you do as a hobby. It is excruciating, painful and highly demanding. One bad performance from you and you can very well be looking for another calling or warming the bench.
Especially when you dream of following the tough path of fast bowling, your life becomes a lot more challenging. Not everyone can be a Glenn McGrath, Shoaib Akhtar, Javagal Srinath, or James Anderson. A few have inspiring starts but shortly find themselves along the sidelines before vanishing away from sight completely.
In this story, we will take a look at ten such bowlers who were off to blinders in their career but came a cropper in no time and is now no longer a part of the cricket canon.
Shaun Tait
At his peak, Tait was a formidable moniker to have raged in the international cricket canon. He was just starting to shine with some brutal and menacing fast bowling that also came with an unorthodox bowling action. Sadly, the Australian fast bowler was out of action way too short and he was done with his career at the tender age of 25 years. However, Tait was always famished for some brutal pace and that is what led to his decline. When he came out of his hiatus in 2010, he belted a 161.1 kmph delivery against England that has been chronicled as the second fastest delivery of all time. He played a significant role in the 2007 World Cup for Australia, being the second-highest wicket-taker of the fray with 23 scalps. Ennobled with the prestigious honour of being the Bradman Young Cricketer of the Year in 2003-04, he also bagged the valuable ING Cup's Best New Talent Prize for his humdinger performance of 8 for 43 against Tasmania which still remains the best figures in limited-overs in domestic cricket. The man who couldn't survive past 59 international fixtures claimed 95 international scalps and was renowned for his menacing blend of yorkers and bouncers that came with an extraordinary version of reverse-swing.
Praveen Kumar
Winning an ODI series in Australia was always a pipe dream for the Indians and one of the most industrious men who spearheaded the Indian team in notching up the prestigious CB series in Australia was this right-arm medium-fast bowler. Kumar's pace wasn't extraordinary but he compensated for the same with a menacing brand of swing that drove both ways. In a 2011 woeful English tour, Kumar belted out magical figures and penned his name in the Lord's honours board. He represented UP in the domestic circuit and every single time they were in jeopardy, Praveen came to their deliverance. In a mediocre patch between 2009 and 2011, Praveen Kumar was one of the most significant names in the Indian ranks. Sadly, he couldn't survive the ever-evolving pressure and demands of cricket and his short-temper came together in the worst ways to throw him off his rails.
Steve Harmison
If there was one dismissal that I would always remember Harmison for was the belting yorker that claimed the prized wicket of Saurav Ganguly when he was batting on 99. The piercing yorker blasted past the acute gap between his bat and pads and went onto kiss the southpaw's timbre. His extraordinary spell of 7 for 12 at Sabina Park against West Indies drew contrasts for a brief period with Curtly Ambrose. Sadly, this sturdy fast bowler was always questioned for his contrasting form as in the 2006 Ashes at Brisbane his opening delivery flew straight to Flintoff in the second slip. England successfully tore down at West Indies and New Zealand in 2004 as they secured a 7-0 win over these two nations. Harmison was their leading fast bowler showing them the path to glory. Harmison was never someone who could reside in the middle path. He was someone who basked in extremes. At times he was tearing down batting line-ups at will and then there were occasions where he was being subjected to severe flak due to questionable commitment. Nevertheless, he found decent momentum in county cricket and continued proliferating there.
Nathan Bracken
Despite excelling in ODI cricket for a while, Bracken couldn't really decide whether he will be picking ODI or Tests and n the process got burned out. Sadly for the southpaw, his career was cut short by a deafening blow to his knees. By the time he returned to international cricket recuperating from his injury, he fell out of favour and was confined only to domestic cricket. In Test cricket, he made his debut against a remarkable Indian batting line-up and quite expectedly, he failed to live up to his heightened billing. He had some terrific control over his line and length and this mastery of his gained him important wickets. Another important factor for Bracken was that he could mix his weapons brilliantly and that scourged the best of the batters. Sadly, his knee injuries kept on aggravating and by the time he could get back in shape, it was too late for him.
Mohammad Junaid Khan
Popularly known as Junaid Khan, he was one of the most promising aspects of the Pakistan bowling line-up. Sadly for him, he couldn't even come close to the greatness that was expected of him. He was plying his trade alongside the likes of Mohammad Amir in the U-19 squad and got his call for national contention as a replacement for Sohail Tanvir in the 2011 World Cup. He wreaked havoc in his second Test match when he managed to claim a fiver on a flat surface against Sri Lanka. Already bestowed with the ability to kiss the deck hard, he honed his swinging abilities in the forthcoming future and that landed him 14 wickets at a brilliant average of 21.78 which featured two fivers. He also chronicled remarkable bowling figures against India, racking up numbers of 8 wickets at a frugal economy rate of 3.66. Representing an emasculated Abottabad, he earned himself substantial figures, keeping them afloat against sturdy oppositions. Sadly, he fell to continue his run for the national team as an incessant demand for pace started taking away his flair of accuracy in line and length.
Tino Best
Best brought a new lease of life along with himself to the Caribbean squad, injecting them with renewed vim and verve. He was a brutal fast bowler who could rack up deliveries up to 145 kmph and his ability to keep his pace until the very end made him a menace to the batters. Towering at 5 feet 8 inches, he managed to ace the regional averages in 2003 and shortly won a call-up to the national team against a formidable Australia. Sadly, he earned contrast with the great Wes Hall in the aspect of his temper. Despite clocking regularly 90 mph, he was unable to control his line and length and failed miserably to vary his pace. He played his last ODI in 2006 post which he joined the infamous ICL that he played for a year. However, after returning from the ICL, he earned a surprise call-up to the national Test team when the others pulled out of the contention, citing a contract issue. He had a better stint in Test cricket after his return to the game as he picked up his best figures of 6 for 40 while he also hammered a career-best of 95 with the bat.
Shane Bond
India's tormentor-in-chief in that infamous fray alongside Daryl Tuffy, Shane Bond bowed out of the game way too prematurely. Touted as one of the most reckoning forces of fast bowling, Bond was always menacing to tread paths with. He was the Black Caps' best fast bowler post-Richard Hadlee and yet his injury-plagued career acted as a major impediment in his path of glory. The worst injury that he had to go through was in 2003 when his back problem sidelined him for more than 2 years. His spine had to be infused with a titanium wire in order to reshape his posture. Despite Bond's indomitable desire to be one of the best fast bowlers in the cricket canon, this intensity cost him dearly too. He could produce 150 clicks with ease and also mix it with some late swing that was a rare breed of menace for the batters at the other end. Bond always managed to blaze up differently against Australia as he claimed 44 scalps against them at an incredulous average of 15.79. These 44 wickets featured a hat-trick and an impressive six-for against the mighty Kangaroos. He had enough juice left in him to fuel another international match-winning performance which came against Pakistan and that was his international swansong.
Irfan Pathan
This man lost his track midway despite being the man of the match in the grand finale of the 2007 T20 World Cup. The primary reason for his fall from grace was Greg Chappell's over-experimentation with him, compelling the southpaw to bat more than he bowled. One of the most menacing swing-bowlers of all time, Pathan started drawing contrasts to Wasim Akram and Kapil Dev. When he claimed Adam Gilchrist in his second Test match with an absolute screamer, the world was just warming up to the spectacle of the emergence of one of India's most menacing fast bowlers. His consistent ability to reverse-swing the ball gifted him one of India's best moments in Test cricket history and that was his humdinger hat-trick against Pakistan, victimizing the likes of Salman Butt, Younis Khan and Mohammad Yusuf. Sadly, frequent injuries thwarted him from playing a further role in any form of cricket and he was shortly warming the bench for the national team and was hardly a regular bowler for the IPL teams that he played in. What could have a decent addition to number 5 or 6 with the batting order, Dravid's and Chappell's insistence, pushed that to number three and that cost Pathan dearly despite spasmodic sparks of brilliance. A career that seemed to be bordering along the fringes of decline got a revamp after match-defining performances with both the bat and the ball and Pakistan and Australia. Despite his meteoric ascent back to the ace in the years to follow, injury once again befell him, cornering him to the likes of retirement and one of India's most talented all-rounder didn't see the light of the day.
Ashish Nehra
It will be a lie if we would state that Nehra actually didn't play out his age. However, being candid the number of appearances that this man had was way too less than what should have been the exact scenario. An old-school classic fast bowler, known for his brutal pace, the accuracy of line and length and his persistent ability to produce an extraordinary blend of variations, Nehra was one of India's vital cogs in the early 2000 revolution. Sadly, as mentioned before, his brittle body couldn't really deal with the enduring demands of fast bowling and he was already down and out of cricket even before he could realize it. However, given the short spells in T20 cricket, Nehra won back BCCI's favour and his newfound speed helped him to rattle the deck again. His figures of 6 for 23 against England in the 2003 World Cup won India an almost impossible encounter. Another highlight of that tournament for him was when he dismissed an advancing Saeed Anwar after a blistering century. He was once again racking up glory for himself as his repeated success in 2009 and 2010 won him a place in the 2011 World Cup. His match-winning spell against Pakistan in the semi-final pushed India through. However, an on-field injury ruled him out of the final that India managed to win through Dhoni and Gambhir's heroics. He managed to stay afloat with some incredible bowling in the T20's but it was in 2016 that he finally decided to pull the plug on his international career as his body failed to withstand.
Mervyn Dillon
One of West Indies' key components in stabilizing their team in one of the tempestuous periods that witnessed the transition from greats to a new slew of cricketers, Mervyn Dillon led their bowling charge. Termed as the perfect successor to Courtney Walsh for his accuracy of line and length and somewhat similar bowling action, Dillon couldn't conjure something extraordinary towards the latter half of his career that saw him ebbing away to oblivion in a very short span of time. He was not known for pace but his consistent knack for picking wickets made him a reckoning force. However, once again, his body failed to hold up and before he could have added something special to the ranks, he was already sidelined from the national team with Pedro Collins, Fidel Edwards and Tino Best taking charge.