In a country like India, where Cricket is considered way beyond just a game, it is tough being a cricketer. One day you are a hero, with fans going gaga over your brilliant performances and the next day, one bad performance and you are the villain. The majority of cricket ecosystem tends to forget who you really are and what all have you done for the team, even if you a world-class bowler. Yes, India's sensational bowler Jasprit Bumrah is going through a similar phase.


He has found himself at the receiving end of criticism and trolling because of his recent performances. It is clearly visible that Jasprit is going through a bad phase as he did not get a single wicket in the three-match ODI series against New Zealand earlier this year.
As the two-match Test series kick-started on 21st February, a lot was expected from Jasprit Bumrah, however, the pacer once again returned back without a wicket as New Zealand took a 51-run lead at stumps on Day 2 of the First test match.
Ever since he has returned back from the injury, he has failed to leave a mark with his performance as he has been giving below-par performances. And as a result, he has been receiving criticism from all around. But irrespective of the mounting criticism, Bumrah proved his importance in the squad on Day 3 as he picked up a wicket on the 2nd ball of the day.


Jasprit Bumrah, whose career progressed by bounds and leaps, is regarded as a lethal death bowling specialist. Overall these years, we have seen emerge him into a world-class bowler, who gives nightmares to the opposition. Infact, it was only last year when we witnessed his brilliance during World Cup where he snapped up 18 victims, leaving everyone in awe of him. Not just this, there have been many instances when Jasprit Bumrah has saved the day for the Indian cricket team with his lethal bowling and emerged out as the 'hero' of the match.
However, his glorious career was briefly halted by a back injury last year and since then he has been struggling. A few bad performances, the Indian cricket fans have already forgotten all the good he did for the Team. Everyone is having their guns pointed towards him. From daring to troll the 'world-class bowler' to fearing the worst, the Indian cricket fans are leaving no stone unturned in doubting the brilliance of Jasprit Bumrah.
Here, in this article, we bring you 10 tweets on Jasprit Bumrah that prove how quickly Indian cricket fans forget all the good things, have a look:
1.
Jasprit Bumrah isn't jasprit Bumrah anymore.

— Rahul Tyagi ?? (@rahulastic) February 22, 2020

2.
https://twitter.com/Abhixplorer/status/1231101223794810880?s=20
3.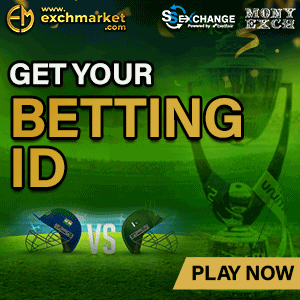 Bumrah's 12th over All six bowls are around 132 kph .. is he not fully fit or he is saving energy for IPL???@BCCI #INDvsNZ #INDvNZ

— My Name Is Aक्षಯ?? (@True_sanghi) February 22, 2020

4.
Bumrah is ready to play for RCB.. ??#INDvsNZ #bumrah

— Vrushabh Mahadik (@Vrushabh86) February 22, 2020

5.
https://twitter.com/batmanesque_/status/1231069226695303170
6.
https://twitter.com/RakeshS93675393/status/1231068661777125376?s=20
7.
https://twitter.com/Brainfadesmith4/status/1231123449013141505?s=20
8.
https://twitter.com/kohlistic18/status/1231081724295053312?s=20
9.
Bumrah Wicketless in the odi series, then bullied some u11 kids in practice game and now back to being wicketless

— Akki (@CrickPotato) February 22, 2020

10.
Cant wait to hear Bumrah's retirement speech

— V (@vigil_nte) February 22, 2020

But as Ishant Sharma said: "Since his (Jasprit Bumrah) debut, what he has achieved for India, I don't think anyone should raise any questions" Just like a phoenix, Jasprit Bumrah will rise again! Let's just wait and watch!