In a shocking turn of events during the ICC Cricket World Cup 2023 game in Pune, Hardik Pandya, one of India's key all-rounders, suffered a serious ankle injury that left cricket fans in dismay. With India already securing a spot in the semi-finals, the news of Pandya's absence for the remainder of the tournament sent shockwaves through the cricketing world. The team's management swiftly called in Prasidh Krishna as a replacement. However, some believe this might not be a like-for-like substitution. In this article, we explore three better replacements for Hardik Pandya, focusing on how they can bolster the Indian cricket team.
Hardik Pandya's value to the Indian cricket team extends beyond his impressive batting and seam bowling skills. He provides a crucial balance in the lineup, allowing India to field an extra all-rounder, Shardul Thakur, at number 8. This dynamic balance strengthens India's batting order while offering them a valuable sixth bowling option. As we seek to identify superior replacements for Pandya, we must consider candidates who can match his dual contributions.
3 Better Replacements for Hardik Pandya Than Prasidh Krishna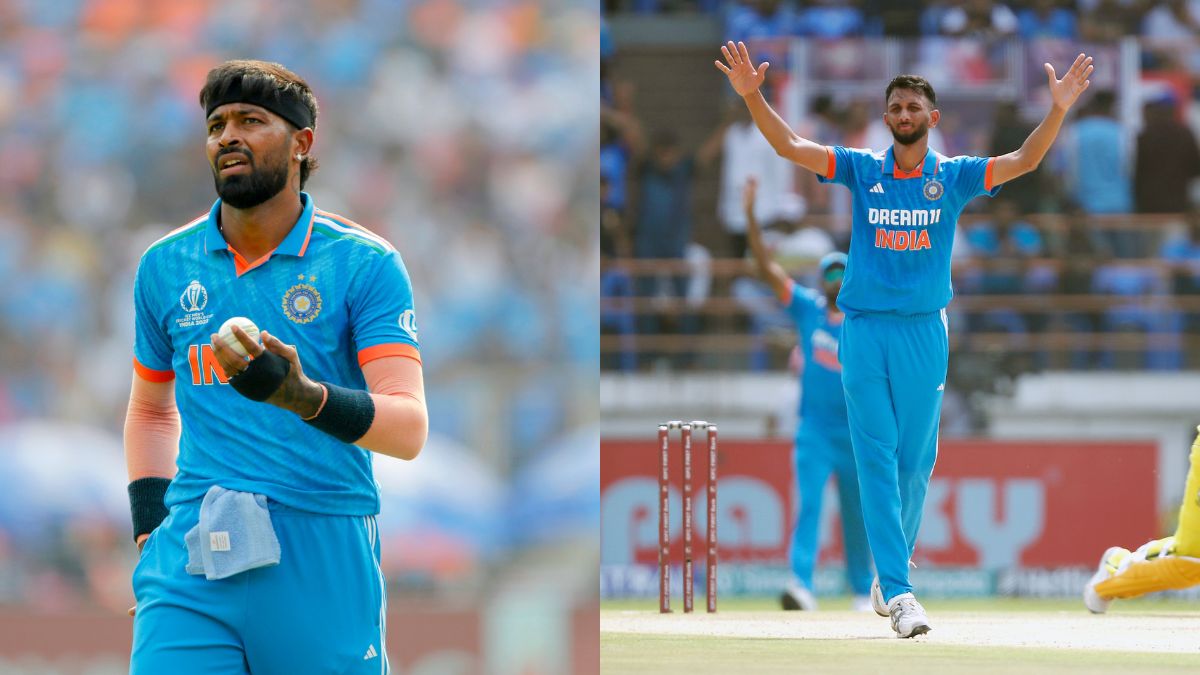 Deepak Chahar
Deepak Chahar is not only an outstanding swing bowler but has also proven his mettle as a handy batsman. His ability to contribute with the bat down the order has been evident both in Indian colors and while representing Chennai Super Kings (CSK) in the Indian Premier League (IPL). Chahar's knack for hitting sixes and even winning matches for India makes him an ideal candidate to fill the void left by Pandya. His primary skill of swing bowling adds another dimension to his game, making him a well-rounded choice for India.
Shivam Dube
Shivam Dube's recent performances for CSK in the IPL have been nothing short of sensational. His six-hitting prowess and the ability to contribute with overs as a seam bowler make him a valuable asset. Dube's consistency in clearing the boundary ropes is something India could benefit from, especially in high-pressure situations. His seam bowling adds an extra dimension to his game, making him a versatile replacement for Pandya.
Tilak Varma
Tilak Varma, another name in the standby list, deserves serious consideration. As a proper batsman and a left-hander, he can slot into the middle order, providing India with the much-needed left-handed dynamics in the batting lineup. Varma's ability to tackle spin and pace with his unorthodox yet effective style could be a game-changer for the team. Additionally, he is more than a handy spin bowler and can offer 4-5 overs during crucial phases of the game.
The absence of Hardik Pandya, while unfortunate, presents an opportunity for the Indian cricket team to explore different talents and find the right balance. The three aforementioned replacements offer unique skills and attributes that could elevate India's performance. It's a crucial decision for the team management, one that could define their success in the ongoing ICC Cricket World Cup 2023.