It is the middle-order that has been a problem for Team India in recent years. While before the 2019 World Cup, it was the No.4 position, off-late, the entire department has been fragile in the shorter formats. India has been successful in producing young openers such as Prithvi Shaw, Ruturaj Gaikwad and Shubman Gill. However, coming down, India has not been able to find cricketers who perform consistently. Hence, it could be time to just push the players who have the skills into the Indian Team and have them learn more on the job. This will help the squad in the long run. In this article, we take a look at three middle-order batsmen India must groom for the future.
1) Deepak Hooda – 26 years old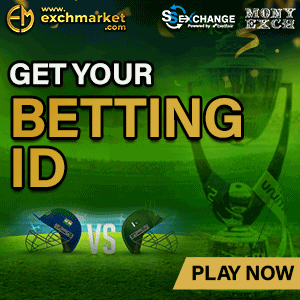 Deepak Hooda is one of the middle-order batsmen India must groom for the future. After his splendid show in the U19 World Cup, Hooda found it hard to sustain his form. However, in the last two years or so, he has started doing well again.
Especially in the last two IPL's, Hooda has shown that he can win games batting in the middle-order. He has a T20 strike rate of close to 140 and although his average is not that great at around 24, for a hitter that he is, the number can only improve henceforth. Of course, Deepak is more than a useful right-arm off-spinner, something that will give balance to the XI.
2) Abdul Samad – 20 years old
Right from when he started out, Abdul Samad was known for his six-hitting abilities. He justified the talk by smacking the best bowlers in the IPL to huge hits out of the park. There is a concern of him being inconsistent but he is only 20 years old and possesses a skill that India badly needs.
In his T20 career spanning 44 games, Abdul has a strike rate of 145. In fact, in his FC and List A career, as well, he enjoys a scoring rate of above 100. He is a naturally aggressive cricketer and India must tap his potential. His leg spin is an added bonus for the team that he represents.
3) Shahrukh Khan – 26 years old
Shahrukh Khan impressed everyone with his performance in IPL 2021. He also helped Punjab Kings win a few games. Most importantly, he promised to be a realistic solution for the team's middle-order woes.
Although he has opened the batting for Tamil Nadu in the past, he has now completely shifted to the middle-order. He is improving his skills in the role. In crunch games in the Syed Mushtaq Ali Trophy, Shahrukh has performed well in the middle-order. He is a powerful striker of the ball and has got a knack of consistently hitting sixes. Also a decent right-arm off-break bowler, Shahrukh deserves an India spot at the earliest.