3 Reasons Why India Can Win The T20I World Cup 2022: 2021 was a very unkind year to India, especially when they crashed out of the T20I World Cup ahead of the semi-finals, suffering consecutive defeats against New Zealand and Pakistan in the opening contests of the tournament.
However, with every passing year, the dynamics change and there are new dreams in the making. India has savoured a lift in their fortunes in the recent times, especially after defeating a mighty England in the latter's backyard and producing a fine run of affairs where they drew with South Africa, defeated Ireland and vanquished West Indies on the latter's turf.
With the kind of steaming momentum that India has gathered in recent times, there are multiple reasons to believe that Team India does hold the key to winning this year's T20 World Cup. In this story, let us take a quick look at why India are the favourites to win the latest edition of the biennial extravaganza.
#1 Extensive depth in the batting order
With names like Rohit and Rahul leading the charge, the Indian batting order goes extremely deep. Virat Kohli comes out at number three followed by an intense middle-order that comprises a string of hard-hitters who can go all guns blazing even when all chips are down. To finish things off, you have a machine gun called Dinesh Karthik who is at the top of his game and make life a living nightmare with his wide array of strokes.
#2 The duo of Jasprit Bumrah and Bhuvneshwar Kumar will be back
Admit it or not but the combination of Bumrah and Kumar have always been lethal. On the surfaces of Australia where bounce and swing walks hand in hand, Jassi's menacing pace can comfortably be the game-changer where he mixes his toe-crushers and bumpers in the perfect proportions while the drifting in-swingers are a menace to any given batters of the world. Imagine the two-pronged pace attack that steams in with sweltering heat and swings away like a wand's flick can spell catastrophe for any opposition in the world.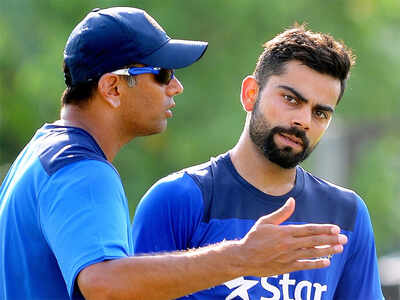 #3 The perfect balance of youth and experience
Team India will be coming to this contest with a string of seasoned campaigners leading the lines. Virat, Rahul, Jadeja and Rohit will be bringing the experience while Surya, Pant, Bishnoi and Arshdeep will be bringing on the heat. The famished energy of the youth evolves into a walking menace when ushered by wizened warhorses who have been neckdeep in battles far too long to realise when to pull the trigger.