3 Rohit Sharma Records Babar Azam Will Not Be Able To Break: The Indo-Pak rivarly will resume in the upcoming Asia Cup 2022. The two sides will clash on August 28 in Dubai; such is the format of the Asia Cup that India and Pakistan can clash thrice, including the final.
This will be the first encounter between the two teams since Pakistan thrashed India by 10 wickets at the T20 World Cup last year. Now, India have a new captain, Rohit Sharma, under whom they haven't lost a single T20I series since the T20 World Cup last year.
Rohit has a great captaincy record as well as an individual batting record: he is the leading run-scorer in T20Is, with 3497 runs at an average of 31; Pakistan captain Babar Azam is not too far behind, and is sixth on the list with 2686 runs at 45.
Rohit and Babar are two of the leading all-format batters in the world. While 35-year-old Rohit has broken and created a number of records, Babar, 27, is touted to become one of the greatest ever batters. But there are few records set by Rohit Sharma that even Babar will find almost impossible to break.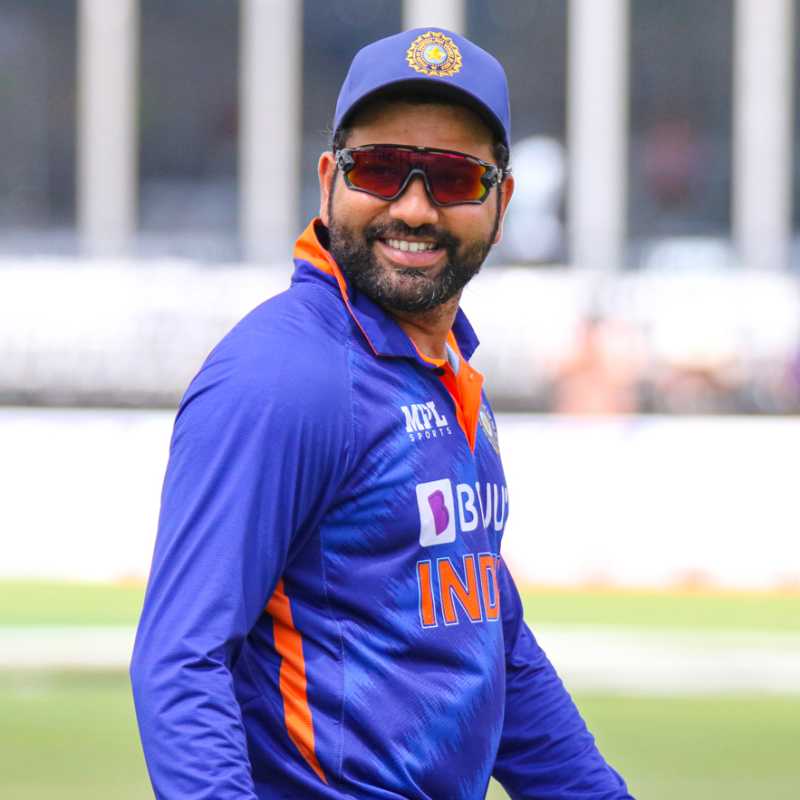 Here are 3 records of Rohit Sharma which Babar Azam will not be able to break:
Rohit Sharma's 3 ODI double centuries
Not only Babar Azam, but even equalling Rohit Sharma's record of 3 ODI double hundreds will be incredibly difficult for any batsman, let alone for someone batting at number 3 – like Babar – who has two good ODI openers in Fakhar Zaman and Imam-ul-Haq.
Further, Babar may not even score one double century because agressive batting and attacking the bowlers isn't really his game, especially after scoring the first hundred runs. Rohit Sharma has grown in the number of fours and sixes he hits after reaching the century landmark; for Babar, it's difficult to imagine him tearing into bowling attacks.
Rohit's 477 international sixes
Rohit Sharma has now hit 477 sixes in international cricket – which is the second-highest in the world, only behind Chris Gayle's tally of 553, which Rohit could go past if he continues to play for another 2-3 years.
Babar Azam's game includes a lot of classy shots along the ground and only looking to clear the in-ring fielders, and not really muscling the ball to hit it over the fence. The Pakistani skipper has so far hit 104 sixes in 207 international games, that is about 1 six every two games; on the other hand, Rohit has 477 sixes in 410 matches, which is more than 1 six per game.
264-Highest individual ODI score
Rohit Sharma created history in 2014 vs Sri Lanka in Kolkata, when he became the first batsman to score two ODI double centuries – and more: he went on to register the highest individual score in ODI cricket: 264. Opening the batting, Sharma was on the pitch throughout the 50 overs of India's innings and got out only on the last ball of 50th over; in the meantime, he smashed 33 fours and 9 sixes in the 173 balls he faced to score 264 runs.
This might remain the highest score in ODIs for a long while. Talking about Babar Azam, the Pakistani skipper's highest score in ODIs is 158 – which is his only score over 150 in his 17 ODI century. Babar doesn't have the penchant for big scores as Rohit Sharma; so it's almost certain that Azam will never be able to even register an ODI double ton, let along surpass Rohit's 264.