The Indian team never had a solid fast bowling attack in the past. The Men in Blue relied on their batsmen and spin bowlers to win the games. The few fast bowlers that India had could click 130-140 KMPH on the speedometer. They found it hard to match the speeds of the overseas pacers to see an Indian pacer click 150 KMPH was very rare.
However, nowadays, India has over ten fast bowlers who can consistently touch that landmark on the speedometer. Many of them have represented the nation at the global level, but here are the three uncapped Indian fast bowlers who can clock 150 KMPH regularly.
Kamlesh Nagarkoti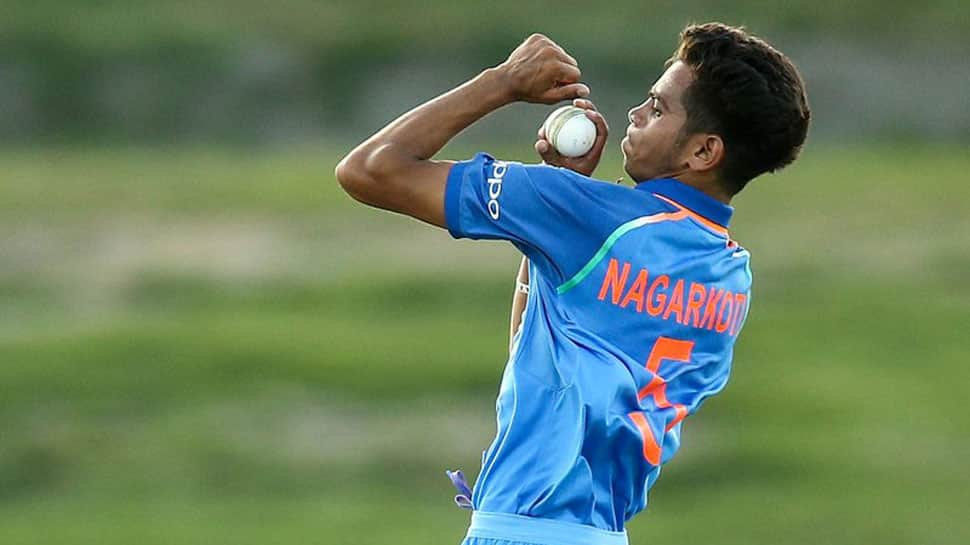 Kolkata Knight Riders' fast bowler Kamlesh Nagarkoti had impressed a lot during India's U-19 World Cup victory in 2018. He even secured an IPL deal soon. However, his injury issues did not allow him to play for Kolkata. He was set to make his debut in 2020. Unfortunately, the BCCI had to suspend the season because of the COVID-19 pandemic.
Shivam Mavi
Kamlesh Nagarkoti's U-19 teammate Shivam Mavi joined Kolkata Knight Riders after playing a marquee role in the U-19 World Cup. Mavi has played a few games for the Purple and Gold franchise. Unfortunately, he has not made a significant impact. Still, he has won the hearts of the fans with his 150+ KMPH deliveries.
Prasidh Krishna
It is interesting to note that Kolkata Knight Riders is the home of all the three uncapped Indian pace bowlers who can consistently clock 150 KMPH on the speedometer. Prasidh Krishna was on the verge of breaking into the Indian team, but his dismal outings in IPL 2019 opened the doors for Navdeep Saini. Nevertheless, Virat Kohli mentioned in one of his interviews that Prasidh Krishna has an outside chance of making it into the Indian T20 World Cup squad. The chief reason behind it was his pace and variations.
All three pacers are destined for success at the international level, and it would be intriguing to see when do they receive their maiden cap.