Birthday is the most special day in the life of any person, for it not only marks his birth but also indicates the growth and development of the individual reaching maturity at some point in his life. It is said that with every passing year, a person becomes wiser and responsible, rectifying even the smallest of flaws that exist in his personality. The wisdom also applies to cricketers, who look to improve on their game with every passing season and try to win as many matches as they can for the nation at the international level.
Unlike other people, who receive gifts on their birthday, these cricketers, especially the batsmen twisted the ritual a bit, where instead of receiving, they gifted themselves a present by scoring a mind-boggling century in the team's cause. In the below piece, we will be looking at 4 such batsmen, who scored a century on their birthday in ODI cricket: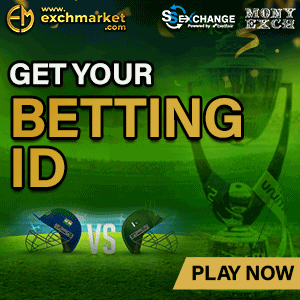 1. Vinod Kambli – 100
A stylish left-handed batsman from Mumbai, who packed a punch in every stroke that he played, Kambli chronicled this century against England during the 2nd ODI at Jaipur on 18th January 1993. Put into bat first, India managed a competitive total of 223-3 in 48 overs, courtesy of wonderful knocks of 100(149) by Kambli and 82(81) by his friend, Sachin Tendulkar.
The valiant effort, though, couldn't stop England from conjuring a result in their favour as they chased the total down by 4 wickets on the back of an innings of 91(126) by Stewart and 46(38) by Fairbrother, spoiling the birthday celebrations for Kambli.
2. Sachin Tendulkar – 134
Master Blaster, Sachin Tendulkar stroked this incredible knock against Australia during the final of the Coca-Cola Cup at Sharjah on the occasion of his birthday i.e. 24th April 1998. Australia, who batted first, posted 272-9 in their 50 overs, courtesy knocks of 70(71) by Steve Waugh and 70(59) by Lehmann. Both Prasad and Kanitkar chipped in with 2 wickets each for India.
In reply, India achieved the target by 6 wickets and 9 balls to spare on the back of a breathtaking innings of 134(131) by Tendulkar and 58(64) by Azharuddin. Though they lost the final, Australia could take back the bowling performances from Fleming and Kasprowicz, who picked up 2-47 and 2-48 to exert their impact.
3. Sanath Jayasuriya – 130
A swashbuckler at the top of the order for Sri Lanka, Jayasuriya blasted this innings against Bangladesh during the 9th game of the Super Four stage of the Asia Cup at Karachi on the momentous occasion of his birthday i.e. 30th June 2008. Choosing to bat first, Lanka piled up a mountain of runs on the board, scoring 332-8 in their 50 overs, owing to an innings of 130(88) by Jayasuriya and 121(128) by Sangakkara.
The Bangladeshi Tigers as expected, had no answers to this mammoth total posted by Sri Lanka, getting bowled out for 174 in 38.3 overs and bestowing their opposition an easy victory by 158 runs. Muralitharan was the pick of the bowler for Sri Lanka, scalping 5-31.
4. Ross Taylor – 131
The backbone of the batting unit for New Zealand across all three formats, Taylor hammered this crucial knock against Pakistan during the 24th match in Group A of the ICC Cricket World Cup,2011 at Kandy on the occasion of his birthday and International Women's Day i.e. 8th March 2011.
Electing to bat first, New Zealand managed a commanding total of 302-7 on the board, courtesy a stellar showing with the bat from Taylor, who garnered 131(124). While Gul bowled a wonderful spell for Pakistan, grabbing 3-32.
The target was a challenging one for Pakistan and to their disgrace, they couldn't even put up a fight, getting dismissed for 192 in 41.4 overs and handing the Kiwis a victory by a massive margin of 110 runs. Both Southee and Styris played a vital role during the bowling innings for New Zealand, snapping up 3-25 and 2-17 respectively.