Lord's Cricket Ground in London is known as the 'Home Of Cricket'. Home to the MCC XI, Lord's is regarded as one of the most prestigious places to play cricket. Special performances from each fixture are remembered with mentions on the Lord's honours board. Each player aims to perform well and get his name on the Lord's Honour's board. In each match, a player who scores a hundred or claims a fifer is entitled with his name on the historical honour's board at Lord's.
Here's a look at 4 names at the Lord's Honours board that may surprise you:
1. Stuart Broad:

While one would expect England's frontline seamer to have his name on the Lord's honours board, instead Stuart Broad also has his name for his spectacular efforts with the bat in hand. In 2010, Broad scored his highest Test individual score of 169 against Pakistan in the fourth Test match at Lord's. Batting at No.9, Broad scored what was the second-highest score ever made on that batting position. In his innings of 169, Broad registered 18 fours and a Six in what was a frustrating time for the opposition bowlers.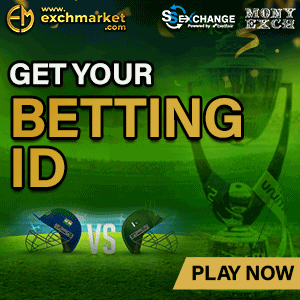 2. Ajit Agarkar:

In of the better series results for India on their tour to England in 2002, India began on a losing note in Lord's before squaring off the series at Headingley in Leeds. However, in India's losing effort at Lord's, Ajit Agarkar, batting at No.8 in the fourth innings, scored a dream hundred to get his name on the Lord's honours board. Chasing 568 for victory in the last innings, India folded out for 397 runs. The Mumbaikar took 190 deliveries to register a tally of 109 runs including 16 fours. He remained unbeaten while visitors lost the match by 170 runs.
3. Sunil Joshi:

Being a legend of the game, it is usual for Sunil Joshi to have his name on the Lord's honours board. However, the former Indian opener didn't see his name go up on the honours board for none of his 34 International centuries. While playing for India, he scored his personal best of 59 at Lord's. However, Joshi scored his highest score of 188 for Rest of the World against Marylebone Cricket Club in 1987. Despite it not being an international fixture, the organizers decided to recognize the top performances in the match with their names on the Lord's honours board.
4. Ravi Bopara:

One of the lesser-known English cricketers, Ravi Bopara is another such name who surprisingly has his name on the Lord's honours board. In 2009 Lord's Test against West Indies, Bopara registered his maiden Test century at the 'Home of Cricket'. This was first of his three consecutive Test centuries for England. Batting at No.3, Bopara scored 143 off 284 deliveries including a tally of 17 boundaries. His first-innings century helped England post a total of 377 runs while they won the match by a convincing margin of 10 wickets.