The bigger the name, the bigger the headline when he gets involved in a spat with his IPL franchise.
Apart from the drama on the field, IPL has been a regular source of drama off the field as well with a number of star players being part of some ugly controversies with their own franchises.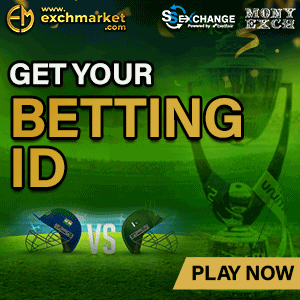 Here are 4 such instances that created hot debates and headlined when a player went head-on with his IPL franchise:
Ravindra Jadeja and CSK, 2022
The latest topic of discussion in the IPL arena is Ravindra Jadeja's future with Chennai Super Kings which has come under heavy doubt recently after the star all-rounder deleted his Instagram posts in regards to CSK and some of his tweets on Twitter that stated his long-time bond and association with the franchise. He was also not present in a birthday wish video that CSK uploaded for Dhoni last month.
Jadeja was given the captaincy duties by MS Dhoni ahead of IPL 2022. But with CSK winning only two of their first 8 matches and the all-rounder himself underperforming, Jadeja was removed as the skipper and Dhoni was handed back the reins. Jadeja's campaign then came to a premature end after 10 matches due to a rib injury, but sources stated that Jadeja had unhappily left the squad.
Now, with his social media activity suggesting there is a big scrimmage between the two parties, there are serious doubts whether the 33-year-old, who was retained for 16 crore ahead of last season, will continue with CSK come IPL 2023.
David Warner and SRH, 2021
One of the IPL's most sad, shocking and emotional saga unfolded during the IPL 2021 season when Sunrisers Hyderabad not only sacked David Warner as their captain mid-season after a rather timid start to their campaign – but also dropped the Australian from the eleven and subjected him to the bench.
David Warner happily collecting balls running here and there outside the fence and throwing inside instead of sitting in the dugout. He's so passionate about involving himself in the game, hard days for him. pic.twitter.com/WQ2uCn1A0T

— Mufaddal Vohra (@mufaddal_vohra) May 2, 2021
Warner, a 3-time Orange Cap winner, led SRH to their only IPL title, in 2016, but was cruelly dropped from the side after a few failures last year. Fans were even more angry and upset with the SRH management when Warner wasn't even allowed to stay in the dugout with the team and was either told to stay back in the hotel room or was seen sitting in the stands with other SRH supporters.
Warner then joined Delhi Capitals in IPL 2022 and when the time came, hammered 92* vs SRH.
Suresh Raina and CSK, 2021
"Sometimes people forgot [those contributions I made]. Now, it's a bit different. There is pain in my heart, but to whom I should express? Sometimes I feel things should be better, because I had given my heart, mind and everything to the game," an emotional Suresh Raina said after he had gone unsold in the IPL 2022 mega-auction, when all the fans were stunned, depressed, full of questions as not even CSK bid for their talisman batsman.
Known as Mr IPL, Suresh Raina amassed 5528 runs at 205 IPL matches and was an integral part of the franchise throughout their journey until 2021 (barring the 2020 season when he pulled out at the last minute). However, a dip in form and ageing (though not as old as Dhoni himself) meant that Raina was ignored at the auction table.
Sourav Ganguly and KKR, 2009
One of the boldest decisions ever made by an IPL franchise, and one which was almost unacceptable by the KKR fans, was when the franchise decided to sack Sourav Ganguly as the KKR captain ahead of IPL 2009 and put Brendon McCullum at the helm.
In fact, coach John Buchanan opted for a multi-captain theory which was unheard of in those days – and there was quite an indication that he and Ganguly had had a fall-out – and led to a massive furore among KKR supporters seeing that their local boy, the Prince of Calcutta, Sourav Ganguly wasn't the captain anymore.
Ganguly had a poor tournament in 2009 and so did KKR, forcing the franchise to reinstate Dada as the skipper next season.